Fans of Asian cuisine rejoice! Taiwanese-American supermarket chain 99 Ranch Market is coming to the Westfield Oakridge Mall in San Jose, where word is it will serve up prepared foods for in-store dining and takeout alongside its popular selection of imported groceries and other products.
The Mercury News reports that the "new-concept" store (the chain's 54th U.S. location) will include on-site and takeout dining, as well as new features like curbside pickup and revamped interior design. It will likely open late this summer.
"Guests can expect to enjoy a barbecued food section with a delicious selection of grilled meat and cuisines, including the best-seller, Hong Kong-style barbecue," the company said in a statement quoted by the paper. "The noodle section offers a wide choice of soup-based noodle and congees, and the dim sum section is perfect for those craving traditional hand-made dumplings, buns and steamed or baked favorites, like rice noodle rolls, steamed pork ribs and baked pork puffs."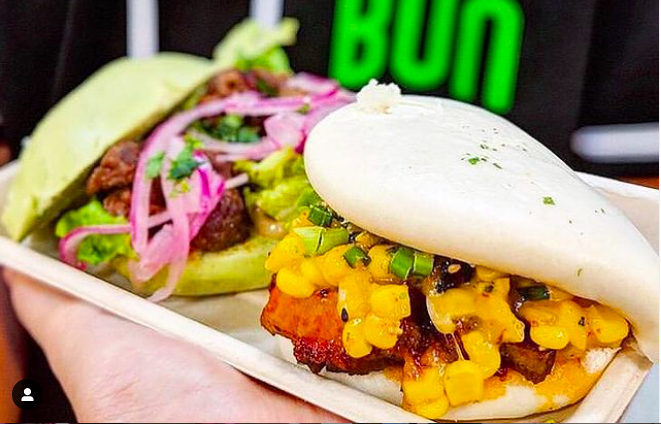 Food from the dining hall at Cravings by 99 Ranch. Photo: Cravings by 99 Ranch / Instagram
The company has opened other locations that include dining options in addition to its signature selection of food and products from China, Taiwan, Japan, Korea and Southeast Asia. The chain's Cravings by 99 Ranch store in Southern California opened in 2018 with a food court featuring multiple vendors serving Asian and Asian-fusion cuisine, plus seating for upwards of 250 people.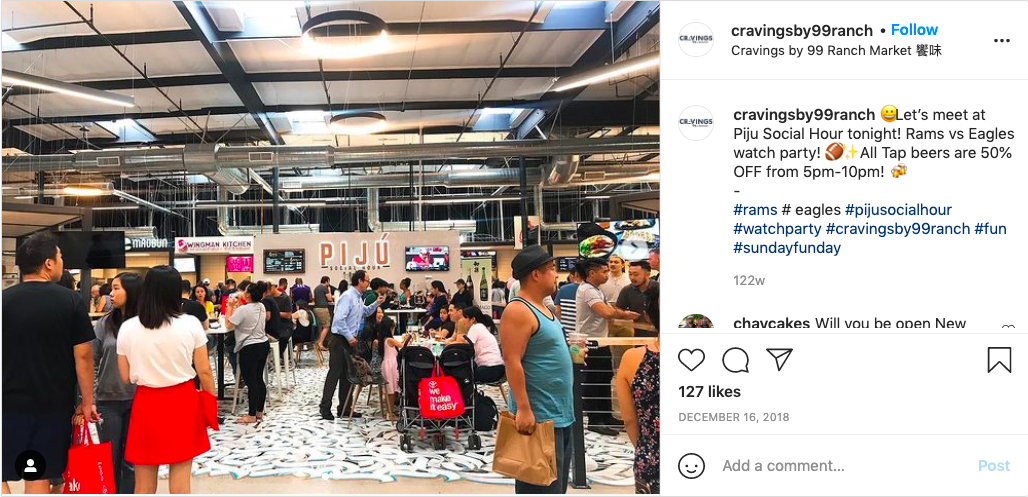 Source: Cravings by 99 Ranch / Instagram
"Since 99 Ranch Market's establishment in 1984, the first-generation Asian immigrants have always been its core customer base. We are proud to cater to the more traditional community and satisfy their needs for the past 35 years," Laney Chung, a spokeswoman for Buena Park, Calif.-based 99 Ranch told Supermarket News at the time. "As generations evolve, 99 Ranch Market is inspired to create a retail store that is very accessible for the new generations, whether with families or without."
An upcoming 99 Ranch in Chandler, Ariz., will also feature on-site food vendors in its "Eat Up" section, according to company posts on social media.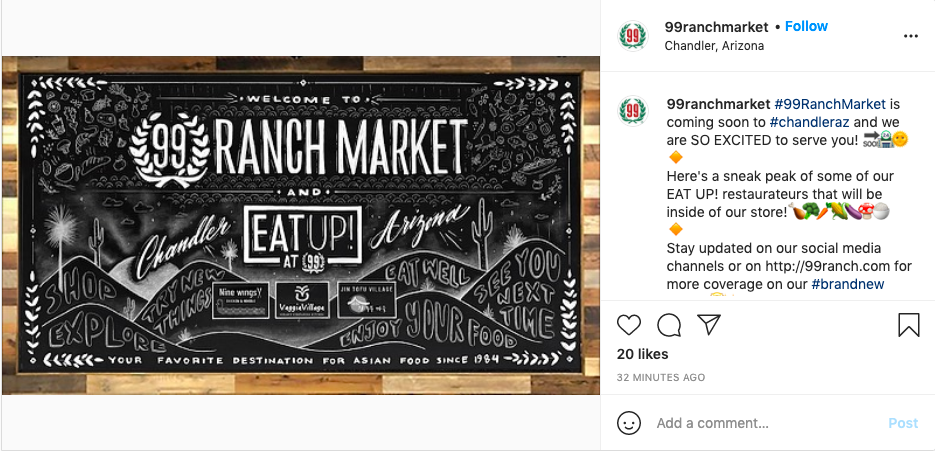 Source: 99 Ranch / Instagram
The Mercury News notes that it's a big new deal for 99 Ranch to be opening inside a mainstream retail mall, and cites earlier reports that Oakridge Mall was planning to diversity to include a wider selection of shops even before the pandemic.
"We continue to diversify the options for our guests to shop, eat and play at the center to bring new energy and provide engaging, meaningful choices to the community," the mall's general manager, Jacob Huerta, told the Marin Independent Journal in 2019.