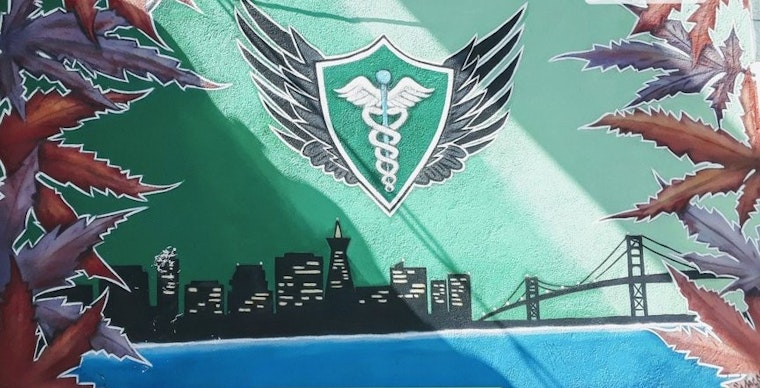 Published on June 11, 2021
Last October, Hoodline reported that San Francisco's first Latina-owned dispensary Stiiizy had opened in Union Square. That wasn't entirely correct. Way back in 2005, in the early days of medical marijuana, the dispensary ReLeaf opened, and for years sat at Mission and Ninth Streets until they were evicted from that spot in 2019.
---
---
But for those 14 years, most of them before the recreational use era, local cannabis activist Heidi Hanley was ReLeaf's female, Latina owner. "I want to give credit where credit is due, though," Hanley tells Hoodline. "Cindy [de la Vega of Stiiizy Union Square] is the first equity Latina operator, so I want to give kudos to her."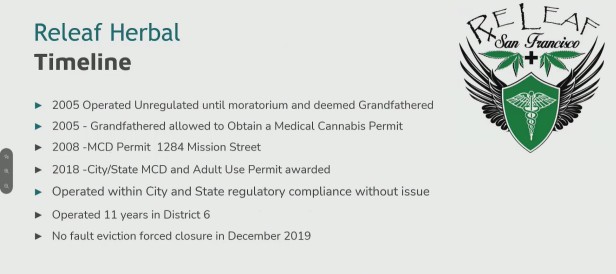 ReLeaf was evicted when their building owner's bank refused to refinance a building with a dispensary tenant. So, ReLeaf was booted out in a no-fault eviction. But they're coming back, as on Thursday the SF Planning Commission approved an authorization for the new ReLeaf to open a dispensary at 5801 Mission, near the SF-Daly City border.
The commission considered rejecting the dispensary, mainly on oversaturation grounds. The dispensaries Mission Organics and Connected are both within six blocks, but the commission still approved the shop on a 4-2 vote.
"I'm calling it out particularly as woman- and minority-owned," Planning Commissioner Kathrin Moore said. "That's why I'm supporting this."
And ReLeaf will be unique, as most dispensaries that have been approved over the last year have been retail chains that have a local co-owner just to meet the San Francisco equity requirement. ReLeaf is entirely locally owned.
"ReLeaf is a pioneering dispensary, so we are going to be bringing back that kind of environment, community-oriented," Hanley says. "We're happy to be able to continue the story of bringing value, access, and compassion back to the community."