After 30 years, Castro gay sex club and sauna Eros (2051 Market St.) has announced it will be moving to a new, undisclosed location.
Eros owner Ken Rowe told BrokeAss Stuart this week that the club is closing and they've signed a new lease "closer to downtown."
At this time it's unclear when Eros will officially close its doors for good on Market St., but a moving celebration is set for Sunday, December 12.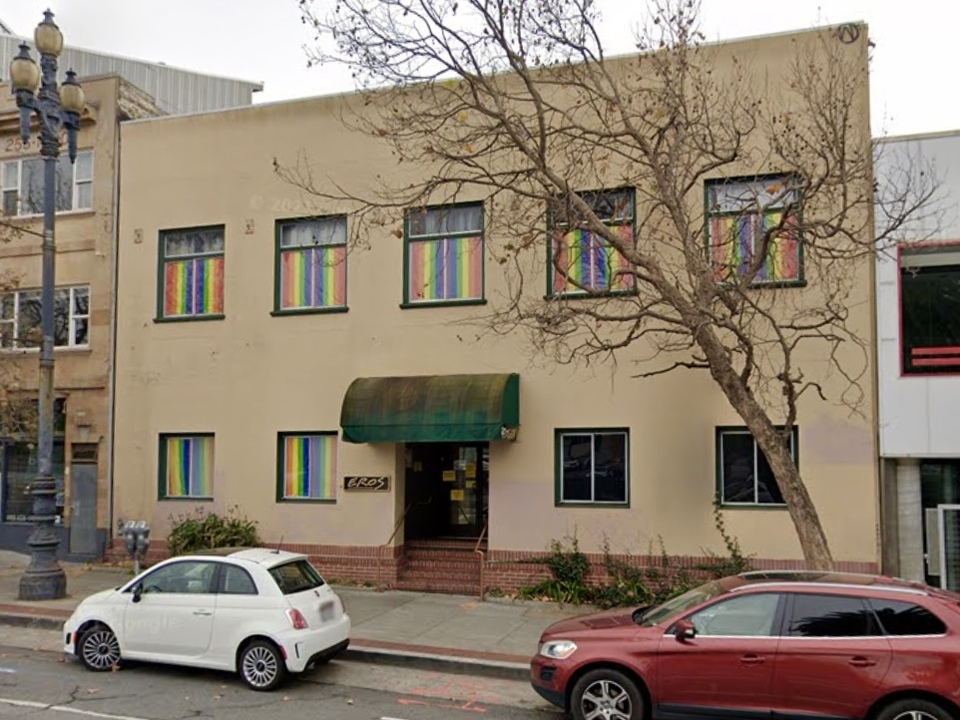 Eros will be moving from 2051 Market St. | Image: Google
"We're moving, but we want you to get a look, celebrate with us one more time," said Rowe on Facebook. "[A]nd hear about our exciting new space opening in 2022."
Hoodline reached out to Eros for comment but did not receive a response.
Eros opened for business on Market Street at the height of the AIDS epidemic, in 1992. In 2016, Eros was added to the city's Legacy Business Registry, which recognizes "longstanding, community-serving businesses" that have established themselves in area neighborhoods for at least three decades.
A now removed real estate listing from last year indicated the two-story, approximately 7,040 square foot building was listed for sale at an undisclosed price.
"We don't want to say too much of the new location, because we are working with city hall and stakeholders to approve zoning in the near future," Rowe told BrokeAss Stuart. "While the loosening of the 'bath house' regulations is generally a good thing, the zoning in the city has a firm grip on the status quo. Hopefully, changes will be proposed very soon."
"Eros is currently the only gay sex club in the city, so there will be a few months without a legal sex club in SF," added Rowe.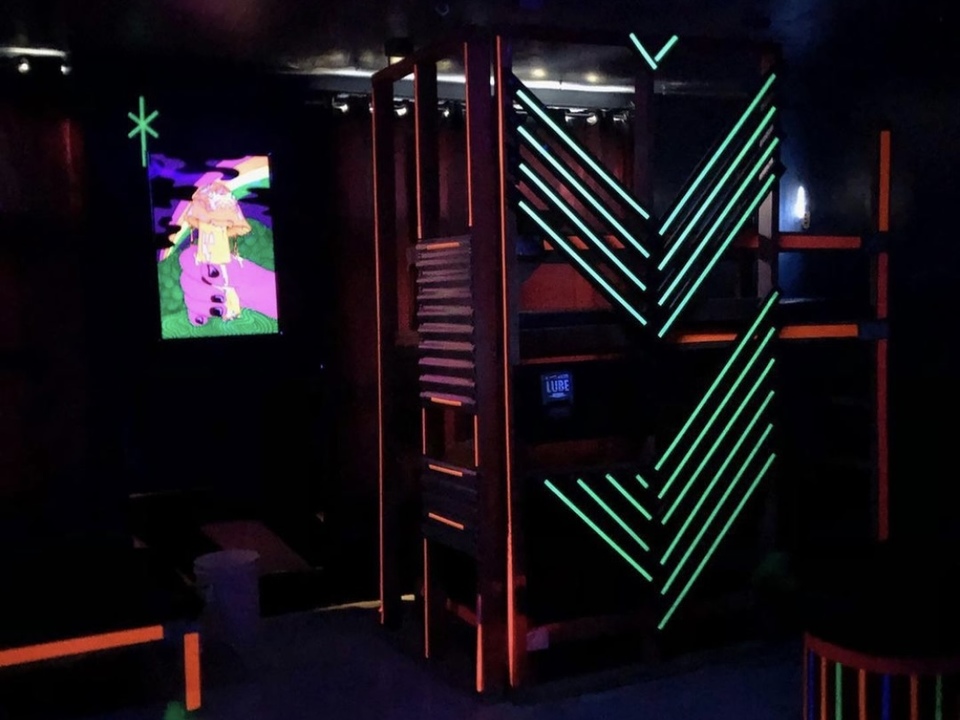 Photo: Ken Rowe/Instagram
In February 2020, before the COVID-19 outbreak began, District 8 Supervisor Rafael Mandelman introduced legislation that would lift the city ban on bathhouses that's been in place since 1984.
The legislation passed the Board of Supervisors in July 2020, and was adopted by the Department of Public Health in January 2021. However, the opening of a new bathhouse has been blocked by zoning issues with the SF Planning Department.
Hoodline readers will recall last year SoMa's Blow Buddies shuttered after 32 years in business, as did San Jose bathhouse Watergarden, which had been operating since 1977. Berkeley's Steamworks at 2107 4th St. remains open.
While many businesses struggled to remain open during the pandemic, in an interview with Hoodline last year Rowe said, "We expect to roll with this pandemic as we did with HIV."
Update, 4 p.m.: Ken Rowe tells Hoodline that Eros will officially close its doors at its Market St. location on Wednesday, December 15.
"Our lease expired during the summer and we were able to get an extension through the end of the year," said Rowe. "Our rent was going to be going up."
"The landlords here have been great and they just bought the building a little over a year ago," added Rowe. "They're looking at their own investments and we understand that."
Rowe declined to provide Eros' new location at this time due to the ongoing issues with the planning code.
When asked if Eros' new location would have private rooms Rowe said, "the model we're looking at is similar to what a bathhouse in Portland does. "They have some rooms that are semi-private, first come first served, but it's still mainly a communal space with secluded areas."
Rowe tells Hoodline that if the city doesn't make the changes to the planning code, Eros will be able to opt-out of its lease. "It might all fall into place or it might not," said Rowe.
Rowe says he's disappointed that Eros will be leaving the Castro after three decades. "When the founders created Eros they wanted to be right on Main St. and they didn't want to be hidden away in some remote part of the city," said Rowe.
Rowe says they spent a lot of time looking around the Castro for a new location but were unsuccessful. "The people we were talking to were not interested in dealing with us," said Rowe.
Rowe tells Hoodline that they worked with both District 8 Supervisor Rafael Mandelman's office and the Castro/Upper Market Community Benefit District to find a new location.
While they were not able to remain in the Castro, Rowe is hopeful Eros will reopen within one of the queer cultural districts including the Transgender District or the Leather & LGBTQ District.