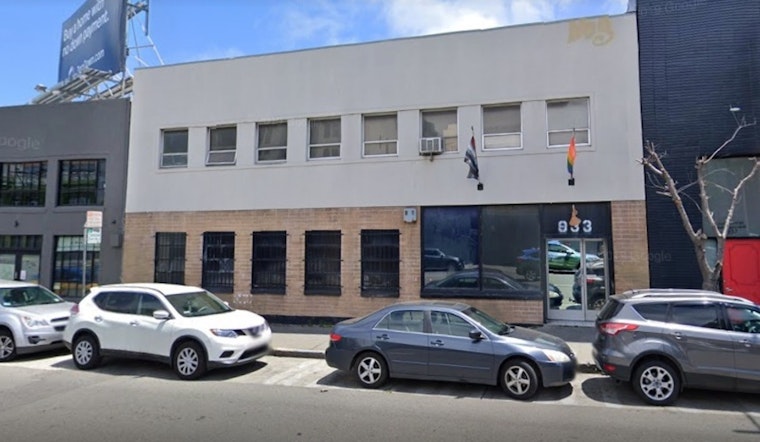 Published on July 21, 2020
Landmark gay sex club Blow Buddies (933 Harrison St.), which has operated out of a nondescript SoMa storefront since 1988, will not reopen in the wake of the COVID-19 pandemic.
"The club was created in response to one virus and done in by another," Blow Buddies writes in a message on its website, alluding to the fact it was able to weather the ravages of the AIDS crisis, but not COVID-19.
Blow Buddies operated as a membership- and cover-based venue, with all the furnishings of a well-appointed bathhouse.
It had already shown signs of potential trouble last March, when its building went on the market for $3.5 million. Records show that it sold last August for a little less than that: $2.85 million. 
According to a 2019 real estate listing for the property, Blow Buddies' monthly rent was $13,200, which the previous property owner believed was "below market rate." Prior to the pandemic, its lease was set to end in April 2021. 
The club is a cornerstone of SoMa's queer and leather bar scene for both locals and out-of-towners, and its closure marks the end of a major chapter for San Francisco's LGBTQ+ nightlife.
One thing is certain: it likely won't become an apartment building or tech office, which has been the fate of many SoMa warehouses.
Due to zoning restrictions, the building cannot be used to construct market-rate housing, hotels or offices; it can only be used for light-industrial manufacturing or affordable housing. 
Market Street's Eros is now the only longstanding gay-oriented sex club remaining in San Francisco. Along with Berkeley's Steamworks, it remains closed due to the pandemic, but plans to reopen.
We've reached out to Blow Buddies' owners to learn more about the closure, and will update this story if we get more information.
---
Thanks to tipster Rob D. See something interesting while you're out and about? Text Hoodline and we'll try to find out what's going on: (415) 200-3233.