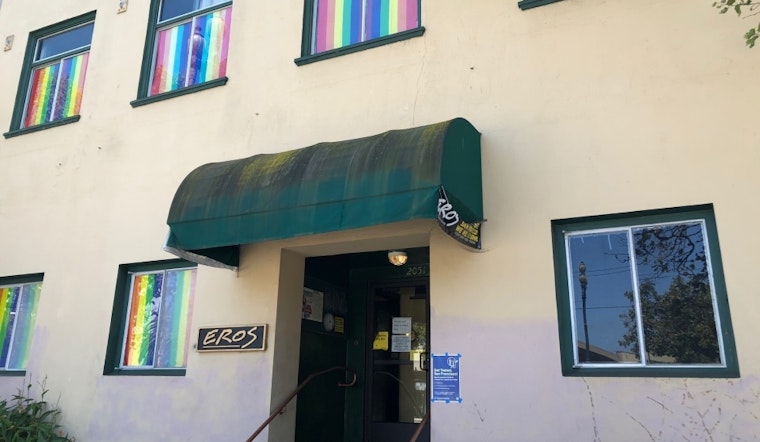 Published on August 06, 2020
Last month saw the permanent closure of two landmark Bay Area gay sex clubs. SoMa's Blow Buddies shuttered after 32 years in business, as did San Jose bathhouse Watergarden, which had been operating since 1977. 
Both businesses cited the COVID-19 pandemic as the reason for their closure. That prompted concern that the remaining holdouts in the Bay Area's once-bustling gay sauna and bathhouse world — San Francisco's Eros and Berkeley's Steamworks — might dry up, too.
With even closer quarters and higher contact than most nightlife venues, sex clubs seem uniquely vulnerable in the face of a viral pandemic.
But the long history of harm reduction and safer-sex modifications these clubs displayed in the AIDS crisis also makes them uniquely poised to reopen safely as COVID-19 restrictions ease.
"We expect to roll with this pandemic as we did with HIV," said Ken Rowe, a spokesperson for Eros.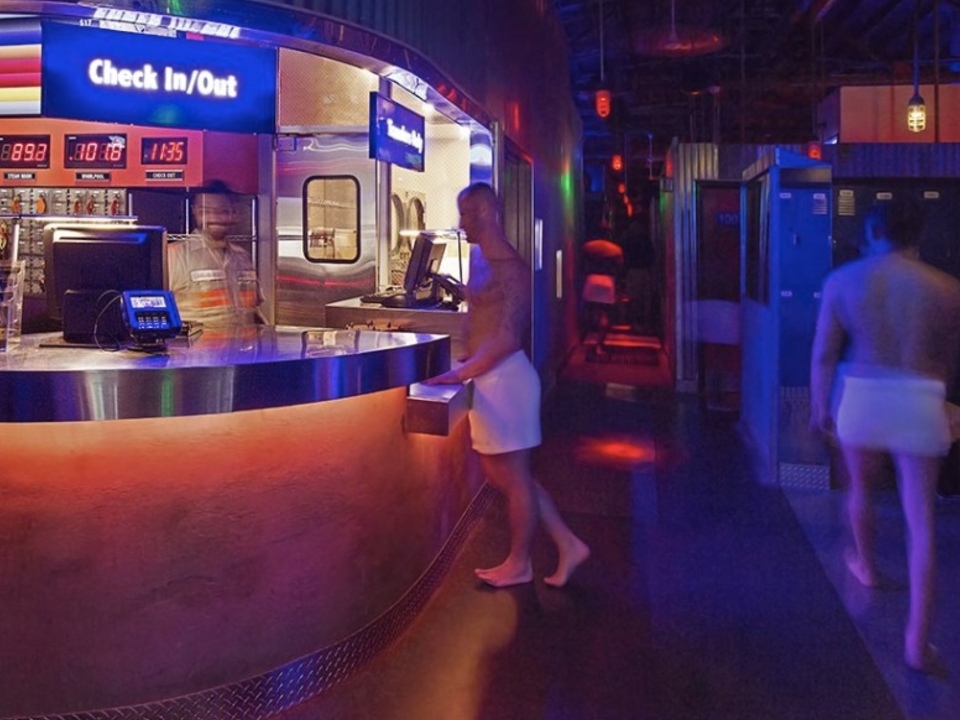 Eros opened for business on Market Street at the height of the AIDS epidemic, in 1992.
The city had already banned bathhouses — gay sex clubs with private rooms and locked doors — eight years prior, in an effort to curb the spread of HIV. Open-format gay sex clubs were still allowed, with the goal of monitoring attendees to ensure they practiced safe sex. 
Back then, Rowe said, Eros' founders "were always trying to look at what the science was, and how to expand that into a semi-public play space like this." They provided free condoms, and to ensure their safe, effective use, they installed lubricant in wall-mounted soap dispensers.
"We use hospital-grade cleaning already," Rowe said. "That's the kind of mentality, the business model we still have."
Eros has already outlined a detailed draft series of modifications that'll allow it to reopen safely as soon as the city gives it the go-ahead. The new rules include time limits, reduced capacity and "depending on where we're at when we reopen," distancing protocols, Rowe said. Sauna access will also be off-limits for the time being. 
"Some people have pushed back at the notion of masks in a sex club," Rowe said, but Eros plans to stay flexible — even if it means "it becomes a jack off-focused club, at least for a while."
In the meantime, Eros is staying afloat with a combination of PPP and small business funds; loans from the ownership team, members and managers; and a Gofundme fundraiser.
Steamworks, the Berkeley-based bathhouse with sibling operations in Chicago, Vancouver, Toronto and Seattle, didn't comment for this article.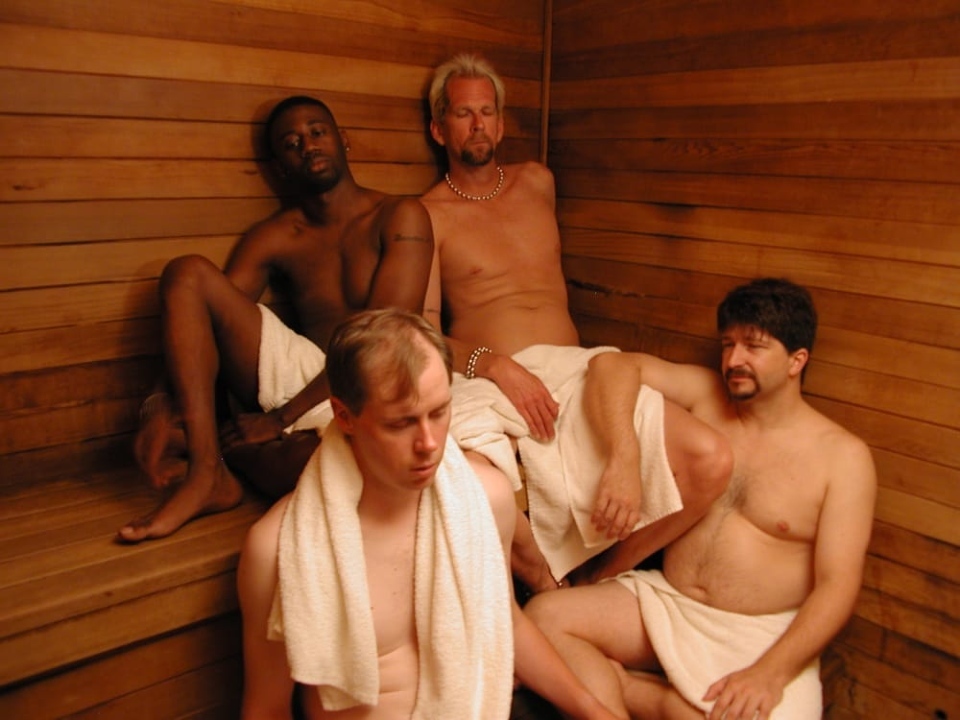 When city health officials do allow sex clubs to reopen safely, there's likely to be another change in store for San Francisco's gay hookup spaces.
Last winter, before the COVID-19 outbreak began, District 8 Supervisor Rafael Mandelman introduced legislation that would lift the city ban on bathhouses that's been in place since 1984.
The legislation passed the Board of Supervisors last month, and is due for adoption by the Department of Public Health by January 2021.
The change indicates an overdue shift in social mores, Mandelman told the Examiner last year. There's no scientific evidence that monitoring promotes safer sex in gay hookup spaces, and with the advancement of preventive drugs like PrEP and PEP, HIV diagnoses in San Francisco have dropped by 58 percent over the past decade.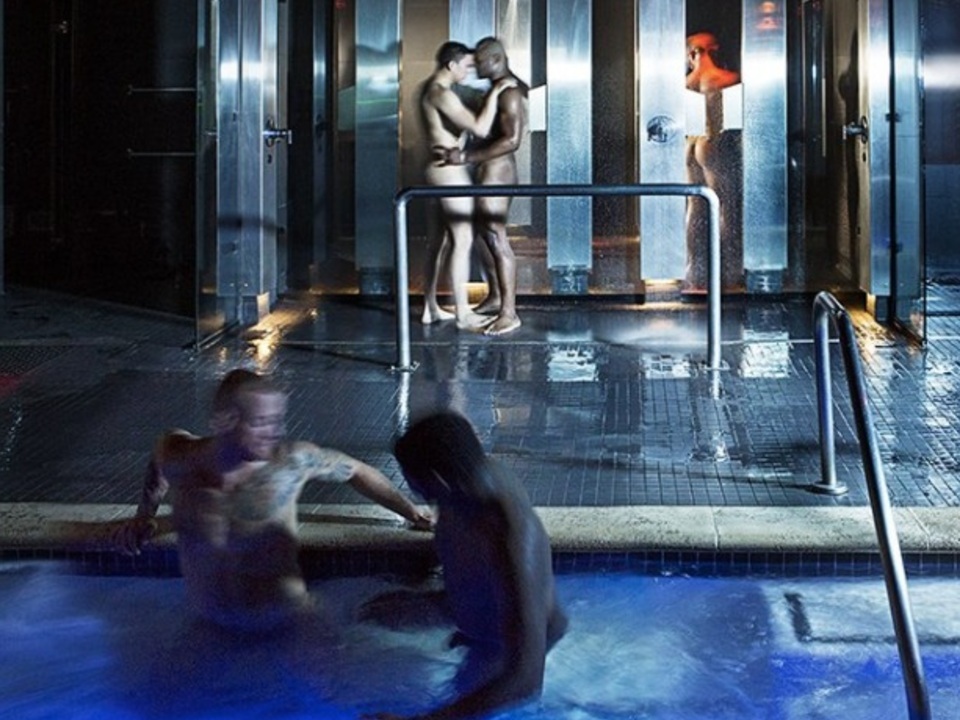 Prior to HIV/AIDS, bathhouses were a cornerstone of gay life for decades. The Club Turkish Bath House (1932-1983) and Lower Haight's Fairoaks Hotel were well-known as safe places for men to have sex with men. 
Rowe said the new legislation may promote a broader and more inclusive landscape for the city's queer nightlife scene, particularly transgender and non-binary people. Eros is one of the first gay-oriented sex clubs to admit patrons based on their gender identity, not their genitals, which has yet to become common practice across the industry.
It would also help support the city's broader nightlife and dining scene, which queer people from around the globe come to experience.
"We've always done better with more competition," Rowe said.