What better way to ring in the new year than to try a brand new German bakery in Berkeley that is serving up homemade soft pretzels in all kinds of varieties. Squabisch has moved into a small space on Solano Avenue between Tacoma Avenue and Peralta Avenue, next door to Jim's Sewing Machine Center. The specialty pretzels go on sale January 1st.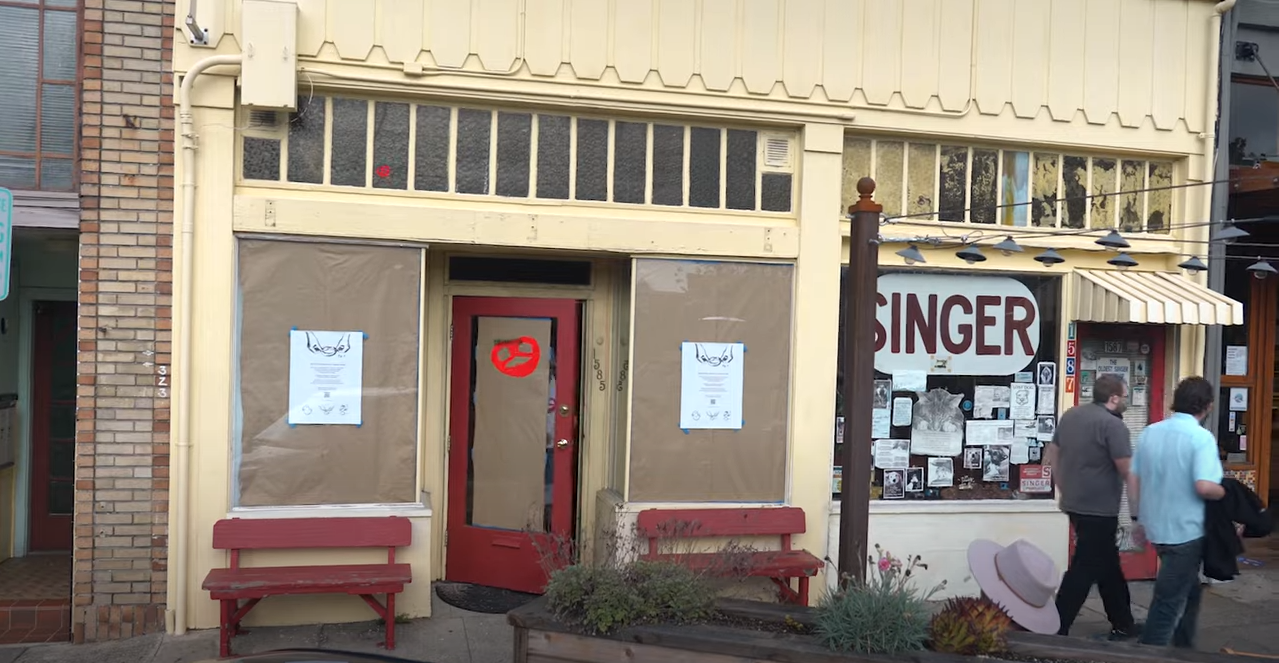 Photo Courtesy of Squabisch Bakery
The name Squabisch may be familiar to people who frequent the Grand Lake and Kensington farmer's markets. Founder Uli Elser has been selling them there for the last five years while also doing op-up events and catering. "This is a dream come true for Squabisch. We've been looking for our own storefront bakery for a while now. And we just happened to find this place here on Solano. It's already set up to be a restaurant or a bakery," Elser says on a YouTube video where he asks for donations to make equipment upgrades in order to increase pretzel production. The goal is to raise more than $20,000.
Elser is a Native of Germany who says on his website, "I have put a twist on my family recipe by creating traditional german pretzels with many gourmet toppings such as Kalamata Olive & Meyer Lemon, Chevre, Fig and Prosciutto, Jalapeno & Cheddar, and about 60 more varieties. Therefore our tagline is 'German food with a California twist.'" Elser tells the SF Chronicle that he is "a former record label manager who learned to make pretzels from his mother, who taught German cooking classes out of their home.
Elser lost his job in the recording industry just before the pandemic which allowed him to focus more on his pretzel business. "I'm proud of doing something unique and quirky," Elser told The Chronicle. When you look at the interesting combinations of pretzels that Elser creates, you'll see that quirky is an understatement. For instance, the list on his site shows the 'Funghi Thyme' which has 'Crimini mushrooms roasted in garlic and thyme places on some mozzarella.' 'The Rueben' has pastrami, swiss cheese, and sauerkraut baked into the pretzel.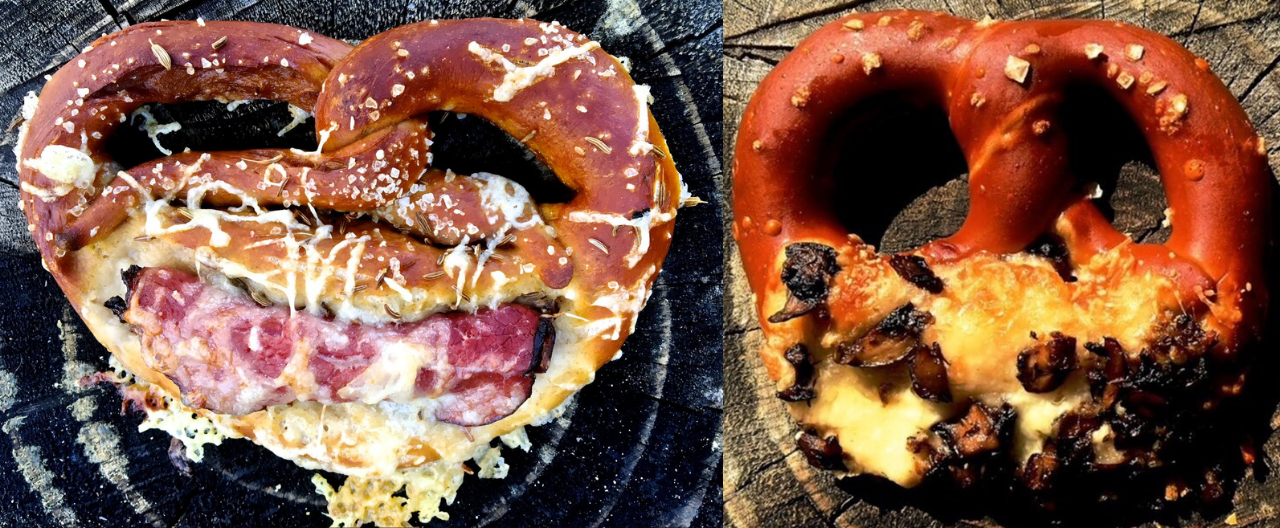 Photo Credit: Squabisch Bakery
It's unclear which pretzel varieties will be on the menu on opening day, but there are expected to be about 10 varieties and the options could be rotating on a daily or weekly basis. Squabisch is a to-go-only bakery and they will keep selling their goods at the farmers' markets. The storefront will be open Thursday through Sunday but the exact hours have not been posted. They start serving at noon on New Year's Day.