The Bay Area is home to all kinds of exciting sports venues, but it appears it's about to get one type that it's never had before. Plans are in the works to build a giant cricket stadium at the Santa Clara County fairgrounds in San Jose that developers promise will be "world-class." Santa Clara County has apparently signed off on an exclusive negotiation deal to build the stadium with Major League Cricket, and according to KPIX, the league "is eyeing the 14-acre parking lot, along Tully Road, across the street from the iconic blue arch." Major League Cricket is hoping to have its inaugural professional season in 2023 with six teams in various U.S. cities including San Jose.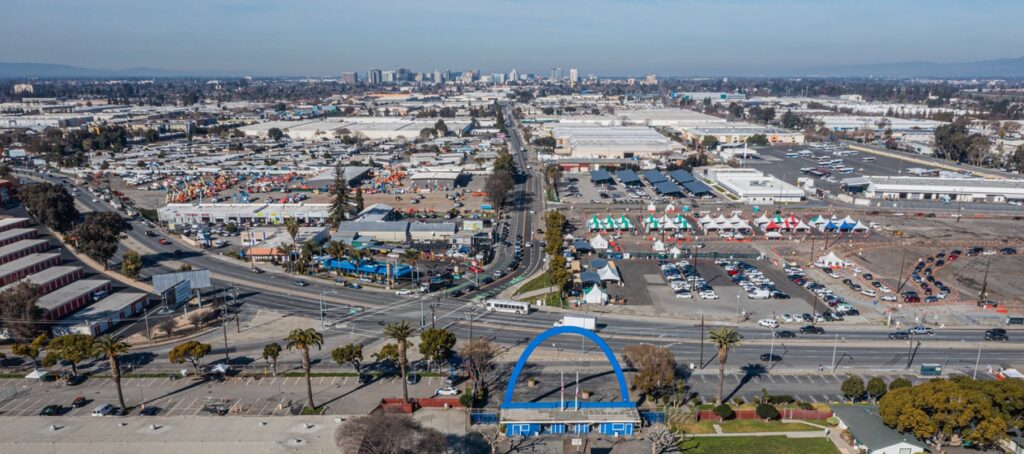 Photo Credit: Major League Cricket
The preliminary rendering of the $50 million dollar stadium shows a large circular structure that would have around 8,000 permanent seats. The facility would be able to expand its capacity to 15,000 for larger sporting events or concerts. It would be built mainly for cricket, which is said to be the second most-watched sport in the world, second only to soccer. A Silicon Valley location was perfect for Major League Cricket because it is home large numbers of people from across Southeast Asia, where cricket is most popular.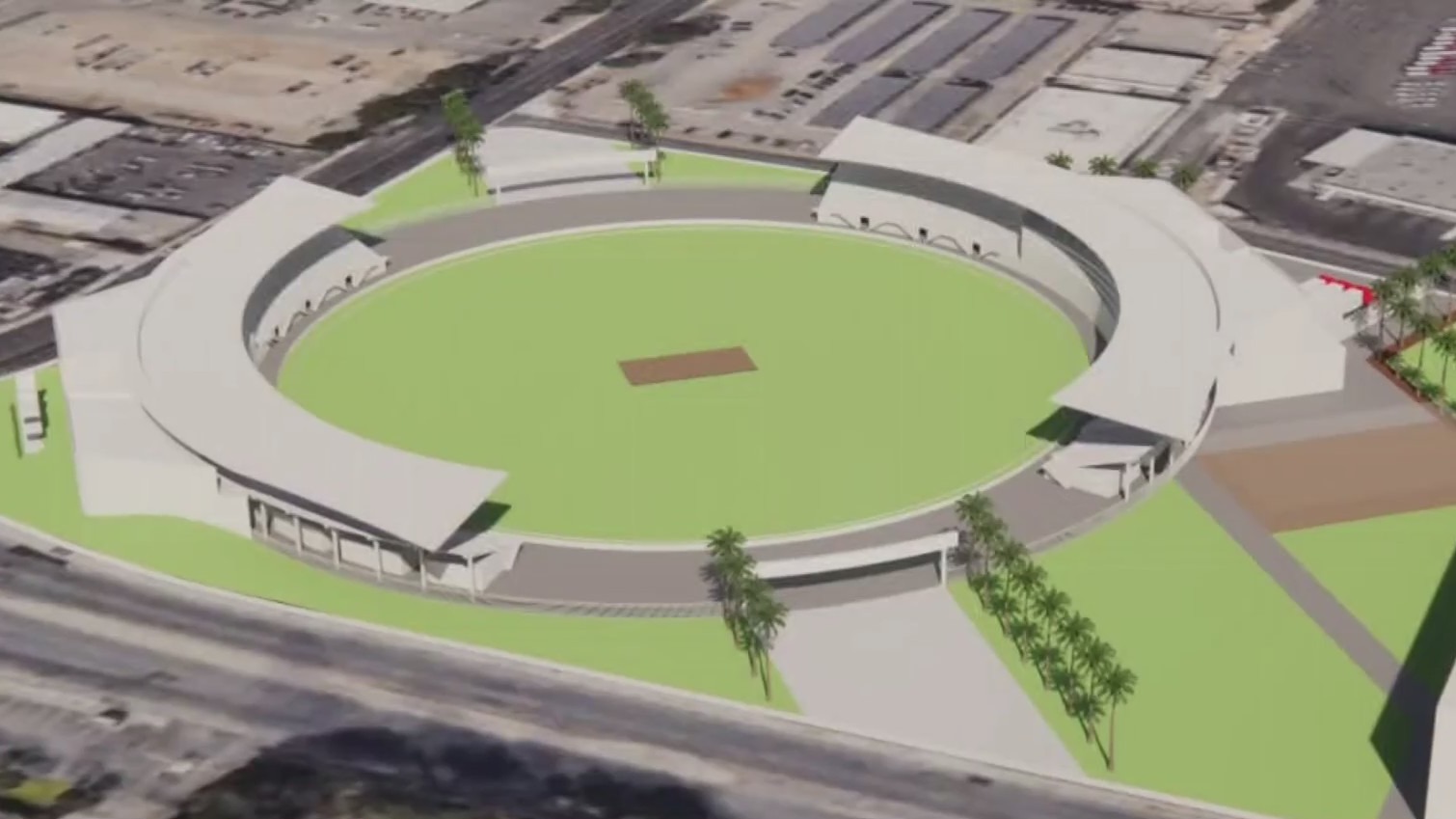 Photo Credit: Major League Cricket
"There's obviously a very large immigrant population from those countries in the Bay Area, particularly around Silicon Valley. A lot of the tech companies have employed large numbers of people from those locations who have come here. That's accelerated a lot over the last 10 or 15 years. So that's seeded a really strong base of ex-pat cricket fans that love the game," Tom Dunmore with Major League Cricket told KPIX.
Cricket is similar to baseball in that players use bats to hit a ball that is pitched to them. It takes a very large area to play the sport, however, which makes the 165-acre fairgrounds property a good option for a massive facility. The stadium would take up around 10% of the space at the fairgrounds.
"I'm glad to see the county finally doing more with the fairgrounds. It's been underutilized for decades," San Jose councilmember Matt Mahan told the Mercury News.
If all goes according to plan, the stadium would open by 2024. According to Supervisor Otto Lee who spoke to KPIX, "the plan is to lease the land and not use any public funds for the project." Final contracts for the stadium deal are expected to be approved by the league and the county by the end of the year.