The revered Italian restaurant in Oakland, Oliveto, has suddenly reopened its doors to patrons who were heavy-hearted when the 35-year-old restaurant went through what it called a permanent shutdown as of New Year's Eve. But now, service has resumed in the downstairs cafe, and according to co-owner Bob Klein who spoke to the SF Chronicle, the more upscale restaurant upstairs will be back open after Omicron passes and he can bring back more workers. Berkeleyside's Nosh blog reports that longtime customers got an email that started with the phrase, "OK, it's not actually over."
But sadly, there's a catch. The reopening at Oliveto is only temporary. The landlord of the building is shopping for new tenants at the prime location at Market Hall on College Avenue in Rockridge. Klein told the Chronicle "diners can expect Oliveto to stay for months before shutting down once again." It appears the owners of Oliveto are basically doing the landlord and a potential buyer a favor and instead of letting the popular restaurant location go dark, they are occupying the space for the time being so it stays alive with customers.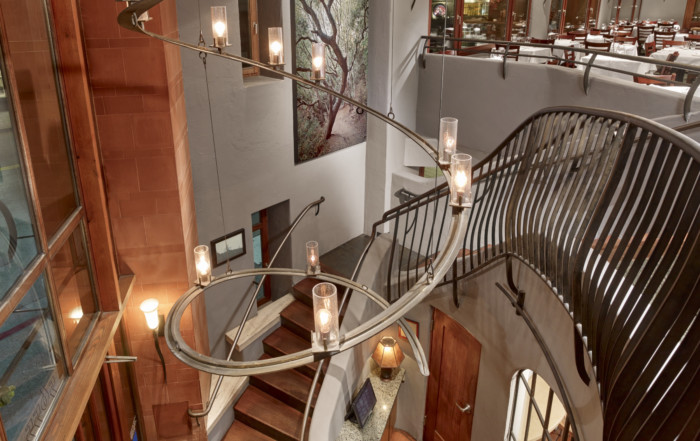 Photo Credit: Oliveto

As for what is ahead for the two-level eatery, Klein hinted to Nosh that a prominent chef or a big name in the restaurant industry could be moving in. "We hadn't been looking for a buyer but then we were contacted by a significant restaurateur," Klein said. "Here's the ideal situation, we would keep going, the deal would be made, plans would be drawn and permits would be filed. Remodeling would be done incrementally, so closures would be incremental. Then we'd close and the new guy would open," Klein told Nosh.
Klein told the Chronicle that being back at the restaurant "feels daunting" after planning to retire with wife and co-owner Maggie Blyth Klein, but he says seeing old customers makes it easier. "A restaurant like our restaurant is really wired into a very large community," Klein says. If you want to get your hands on the homemade pizzas and pastas, the fine wood-fired meats, or the seasonal vegetable favorites, Oliveto is currently open downstairs Monday through Saturday from 11 a.m. to 8:30 p.m.