A popular bakery with Estonian roots that got its start in Seattle's Pike Place Market is about to go on tour with three pop-up opportunities for Bay Area foodies to try their world-famous creations. Piroshky Piroshky specializes in making new versions of the pirozhki, a traditional Eastern European-based pocket-style pie that is meant to be eaten hand-held, and a cousin of the dumplings called pierogi. The baked pie-crusted treat is filled with sweet or savory fillings of many varieties and were originally created as a tasty way to utilize leftovers.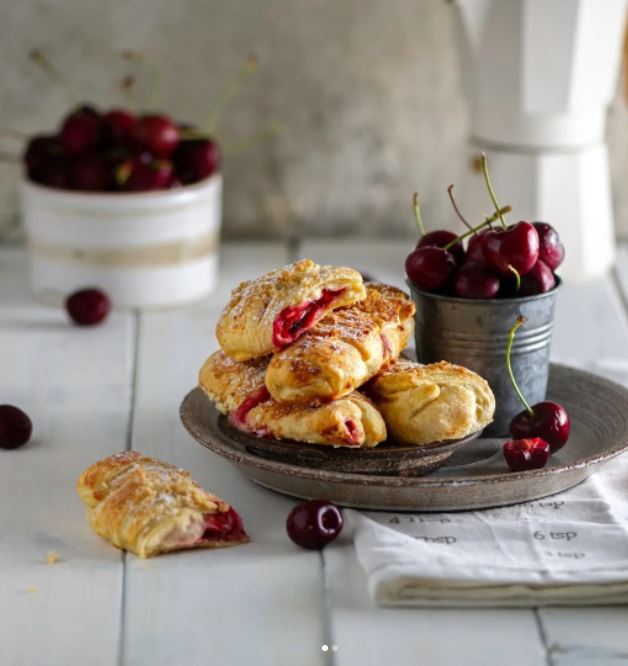 Sweet Cherries & Cream. @piroshkypiroshky/Instagram
Piroshky Piroshky owner Olga Sagan has put a modern twist on the old-fashioned favorite. The bakery stand was first started by her Estonian relatives in 1992. Sagan started working for them in 2001 and then took over as owner in 2017. She started re-imaging the pirozhki by adding non-traditional flavors like raspberry swirl, meatball marinara, chicken curry, chipotle, and many others which quickly caught the attention of customers. "It started by taking traditional recipes and adding American northwest and Pacific Basin cuisines. But the key was to keep it different while familiar at the same time because if it's too different it's hard to fit in. You have to find common ground," Sagan told Berkeleyside.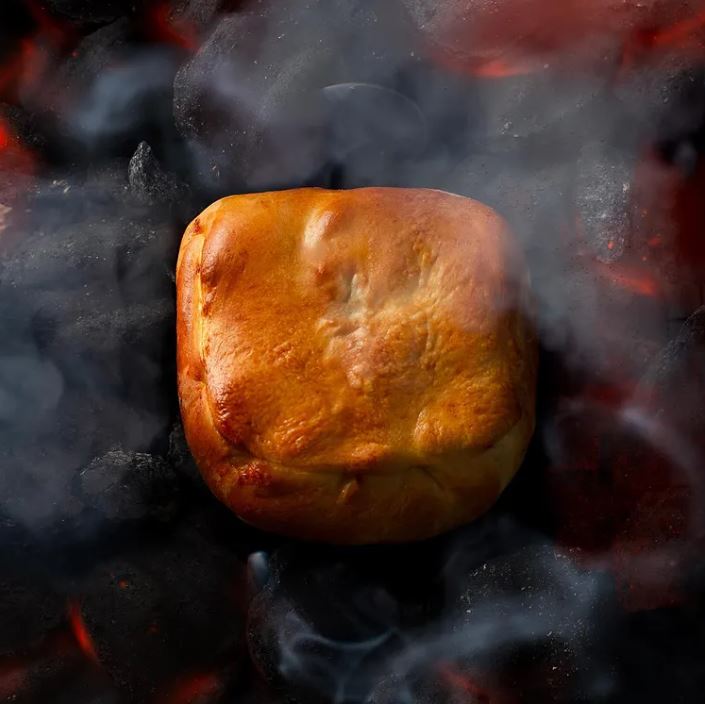 BBQ Pork. @piroshkypiroshky/Instagram
Sagan's pirozhkis got so popular that they were featured on Anthony Bourdain's TV show No Reservations in 2007. Berkeleyside reports that "in 2013, Smithsonian Magazine anointed Piroshky Piroshky as one of the top 20 iconic food destinations across America." Now, people in the Bay Area have a chance to try Piroshky Piroshky for themselves as the bakery sets off on a tour across the West.
Sagan will bring her beloved baked goods to three pop-ups this month in the Bay Area. Her first stop will be Wednesday, April 27th in Berkeley at the brewpub Rare Barrel at 940 Parker Street. The next day, April 28th, she will be in South San Francisco at the Elks Lodge at 920 Stonegate Drive. The final stop will be on the 29th at the Elks Lodge in Redwood City at 938 Wilmington Way. Each visit happens from 4 p.m. to 6 p.m.
Don't just show up and expect to get your hands on Piroshky Piroshky's creations. You must pre-order your food before the deadlines which are two days before each visit. Each order also must meet the $50 minimum. Sagan tells Berkeleyside that she is confident the Bay Area, especially Berkeley, will want to see what the hype behind Piroshky Piroshky is all about. "Berkeley is diverse and adventurous enough that even if people don't know us, I'm sure they'll love to try something new," she says.