One of the South Bay's most famous events, the Gilroy Garlic Festival, has been canceled indefinitely due to a variety of reasons, most of them financial.
"Due to lingering uncertainties from the pandemic, along with prohibitive insurance requirements by the City of Gilroy, the Gilroy Garlic Festival Board has decided not to move ahead with a festival for 2022 and the foreseeable future," the festival's board said in a statement to local media this week. The festival had been a mainstay for the city of Gilroy every summer for more than 40 years. Garlic lovers from all over would gather at Christmas Hill Park to enjoy the unique garlic-based food choices from numerous vendors.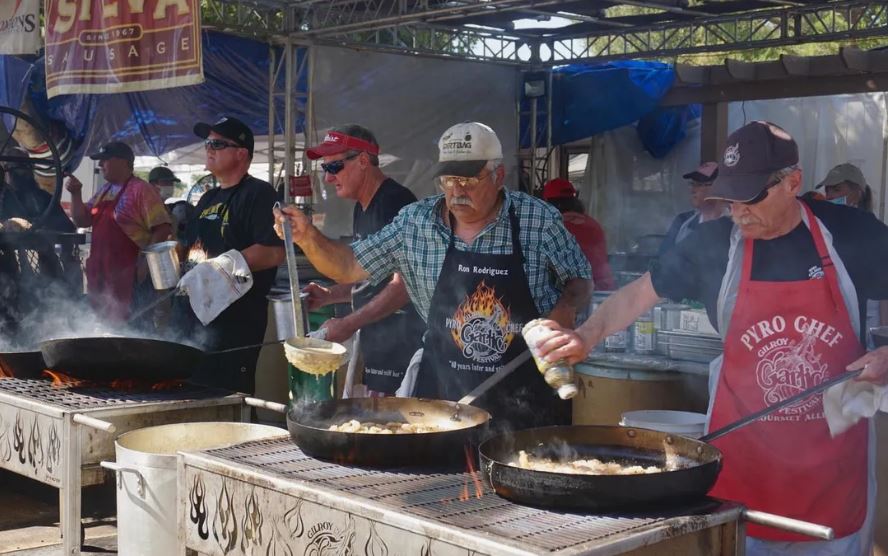 Photo Credit: @gilroygarlicfestival/Instagram
The festival was Gilroy's biggest fundraiser bringing in more than $12 million for a host of different clubs and organizations since it started in 1979. "The nonprofits, schools, sports teams, I mean so many things yes that depended on it for fundraising absolutely that's probably the biggest loss I would say," Gilroy Mayor Marie Blankley told KSBW.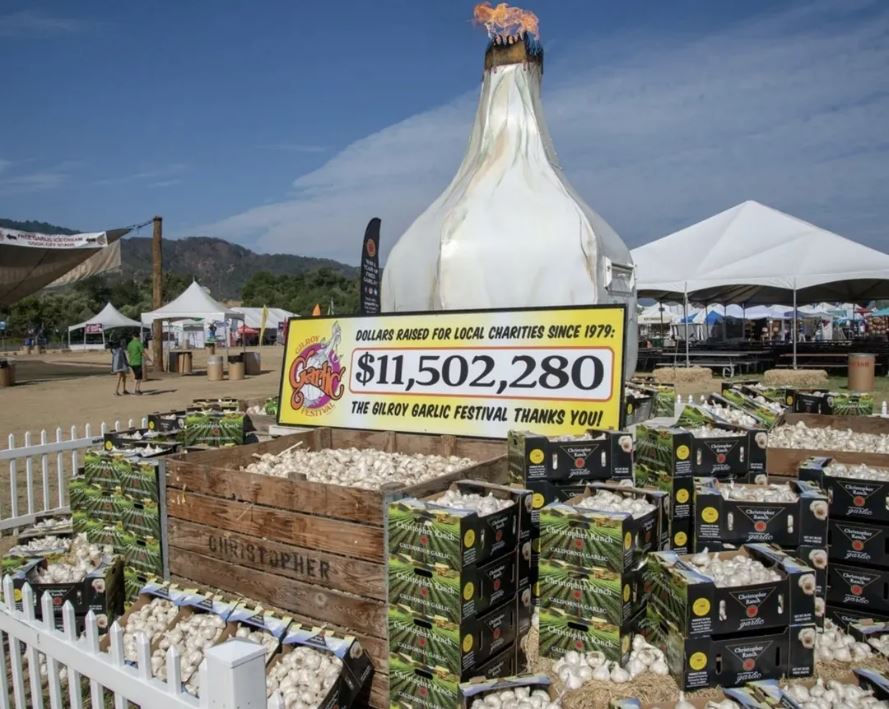 Photo Credit: @gilroygarlicfestival/Instagram
The Gilroy Garlic Festival Association had been maintaining $1 million in minimum liability insurance, but those minimums have now increased. Part of the reason was a rush of new development around Christmas Hill Park which cut off key parking areas. That forced the festival to have to use buses to shuttle guests to the entrance. On top of that, there was no funding rolling in since the 2020 festival was canceled because of the pandemic, and the 2021 version was severely scaled down into a drive-thru-only event.
However, financial problems were mounting well before COVID-19 came along. "Clearly it was over the 10 years of just losing money was the main culprit and the main cause of what was going on with the festival, and being able to be sustainable and that was the real cause, that was the root cause of it," former Gilroy Garlic Festival president and current board member Tom Cline told KSBW. The board says a 2019 shooting that rocked the festival leaving three people dead and 17 people injured was not a major factor in the choice to end the festival.
Despite the indefinite cancellation, there will be smaller events ahead this summer that will help keep the Gilroy Garlic Festival name alive and help bring in funds for the groups it supports. A golf tournament happens in June, a concert series will take place in July, and a dinner event is scheduled for September. Organizers also say that they are looking into holding much smaller versions of the festival — maybe akin to its original, smaller form — once they can lock down a venue in a new location.