An acclaimed South Bay bakery backed by three Michelin stars is about to open a new location on the Peninsula. With popular locations already established in Los Gatos, Campbell, and Los Altos, Manresa Bread is about to open a brand new location in Palo Alto. The 1,700-square-foot space is located at the Town & Country Village at 855 El Camino Real next to the newly opened vegan restaurant Wildseed.
Manresa Bread is known for using delicate processes and its own in-house-milled flour to make its standout loaves of sourdough, levain, and other breads. The bakery is also known for its delectable French pastry, like flaky croissants, pain au chocolat, and kouign amann, along with other sweet treats like monkey bread and pound cake.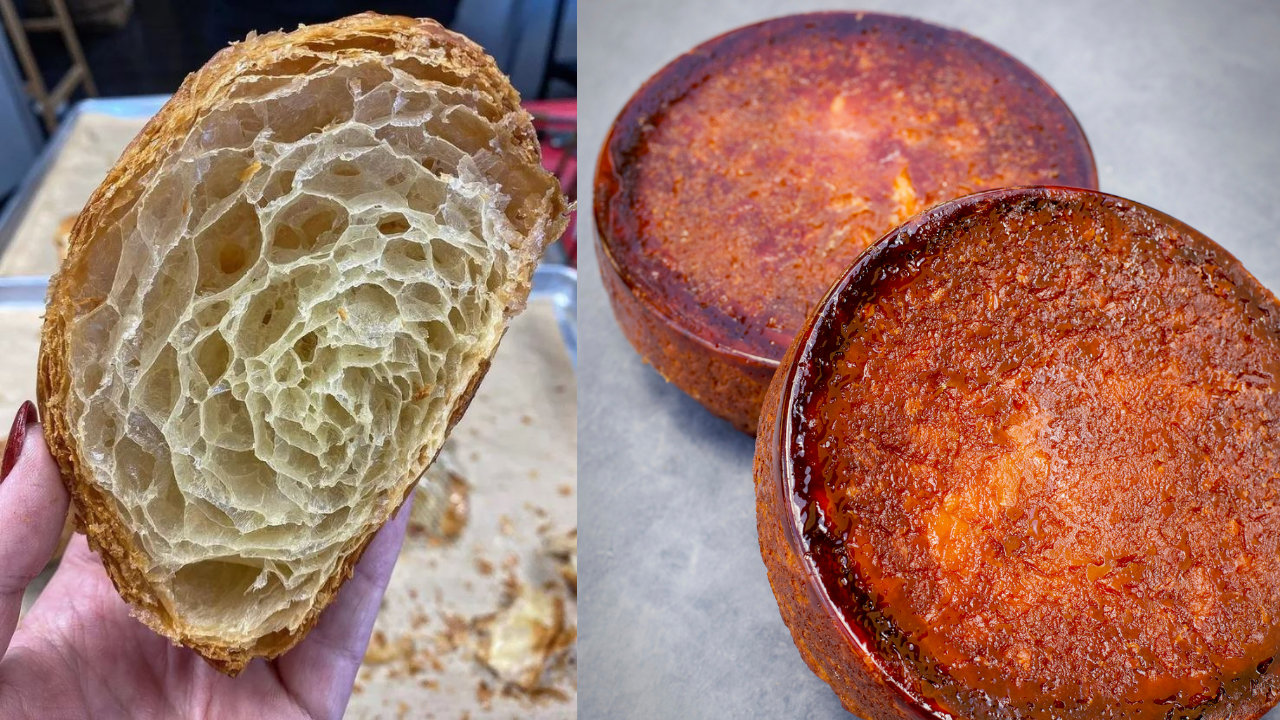 Croissant (left) Kouign Amann (right). | Photo Credit: Manresa Bread
One thing that sets Manresa's new Palo Alto location apart from the others is its larger size and open floor plan that will allow customers to see the bakers in action.
"You can walk into a space where things are being created and a kitchen where people are at work. My team takes great pride in what they do. I want it to be clear who's making it, there's a team of dedicated employees behind all the products that we put out there," Manresa's head baker and founder Avery Ruzicka told Peninsula Foodist when the location was first announced in January.
Manresa Bread is a spin-off of its parent restaurant in Los Gatos, Manresa. After taking charge of the bread baking at the restaurant, Ruzicka would later start Manresa Bread's Los Gatos commissary kitchen, which quickly grew in popularity. Manresa Bread also has a national presence thanks to its ability to ship out its bread, bread kits, and granola to customers all over the country.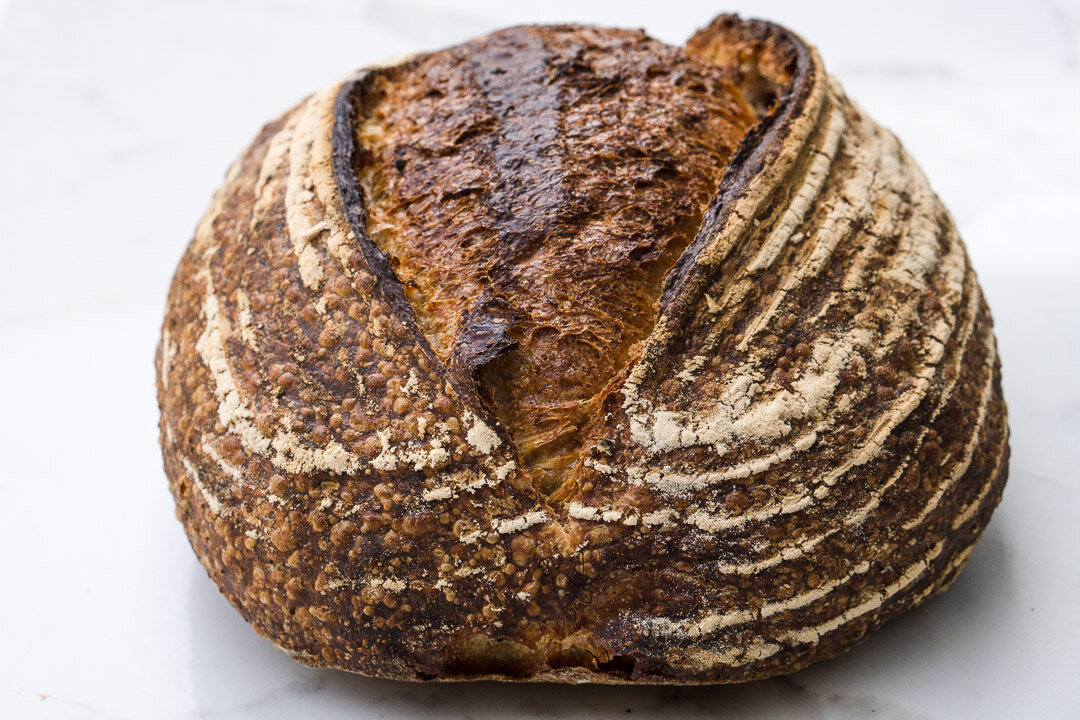 Levain Loaf. Photo Credit: Manresa Bread
With the pandemic winding down, the timing of the opening of the new Palo Alto shop seems perfect. "Especially after a tough couple of years, everyone's had their head down. To see the customer's reaction is a very exciting thing. One of the joys of baking is (the team) gets to share what they're passionate about," Ruzicka told Peninsula Foodist.
Aside from the bread, pastries, and cakes, it is known for, the new Palo Alto Manresa Bread location will also offer sandwiches, quiches, salads, and coffee. It opens Friday, April 15th, and will be open every day from 8 a.m. to 6 p.m.