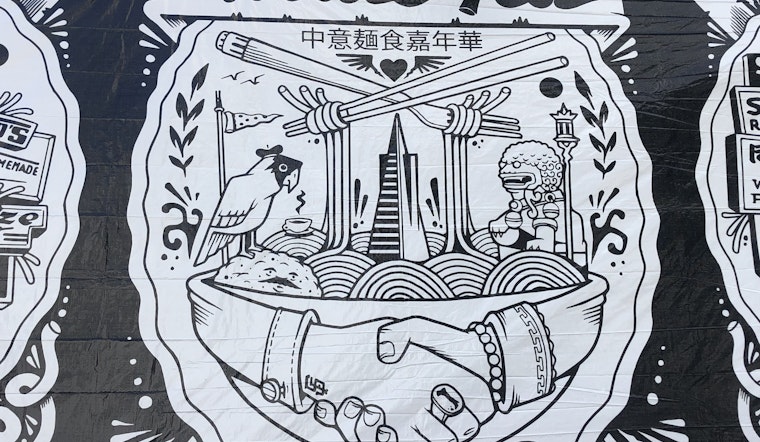 Published on April 08, 2022
About a decade ago, a street food festival called Noodle Fest would pack the streets between Chinatown and North Beach, with attendees grabbing a "noodle passport" entitling them to samples from an array of both the area's Chinese and Italian restaurants. That festival fell by the wayside, but is getting revived again for 2022. Noodle Fest is back on for Saturday, April 30, and the same North Beach-Chinatown noodle wars will be waged and fill bellies again.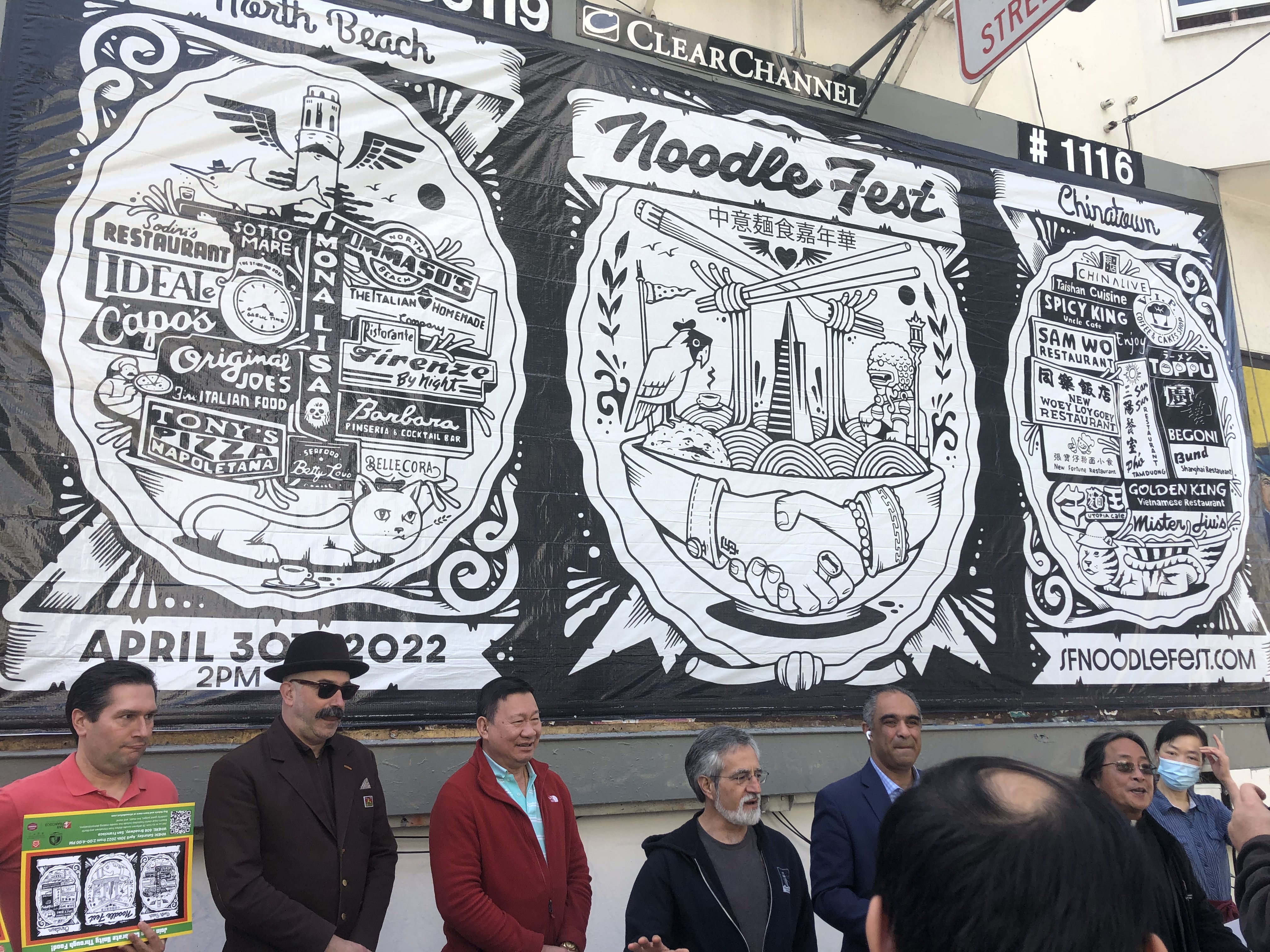 Image: Joe Kukura, Hoodline
"We are celebrating the far east meeting the wild west, around the culture of food that brings us all together — around specifically, noodles," the district's supervisor Aaron Peskin said at a formal Noodle Fest announcement ceremony Friday. Peskin was joined by a number of North Beach and Chinatown business leaders, and also artist Jeremy Fish (whose birthday is today!), designer of the 2022 SF Noodle Fest logo that now graces the billboard beside Caffe Trieste.
The culinary noodle competition will be judged by celebrity chef Martin Yan, SF Chronicle food critic Soleil Ho, and local SF bon vivant Broke-Ass Stuart.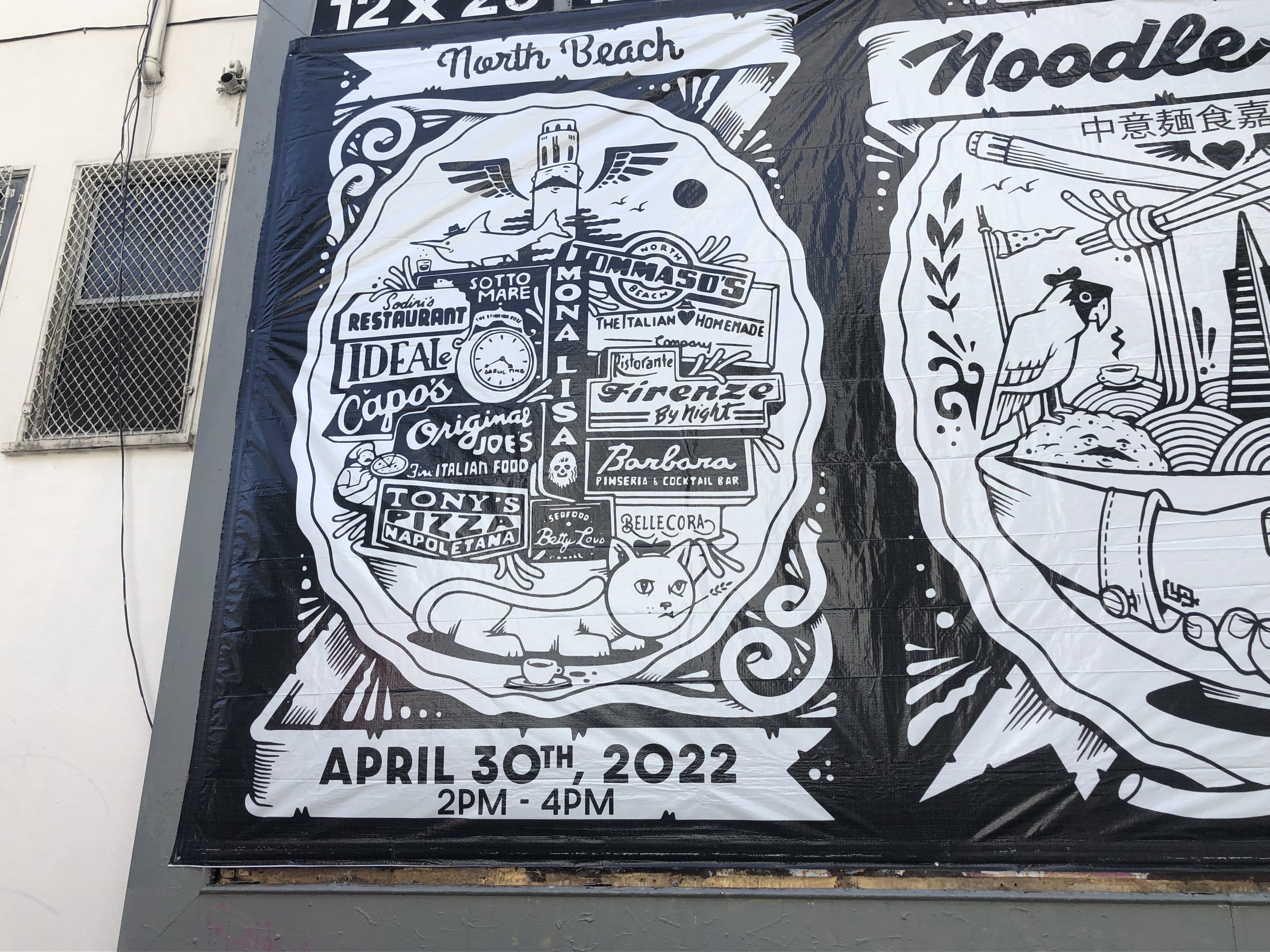 Image: Joe Kukura, Hoodline
You can preview the 29 participating restaurants on the SF Noodle Fest website, many of whom have already listed their noodle dishes. Tickets are $20 apiece, and according to the event's ticketing site "Each Noodlefest ticket is worth 5 samples." You can buy additional tickets to score more samples.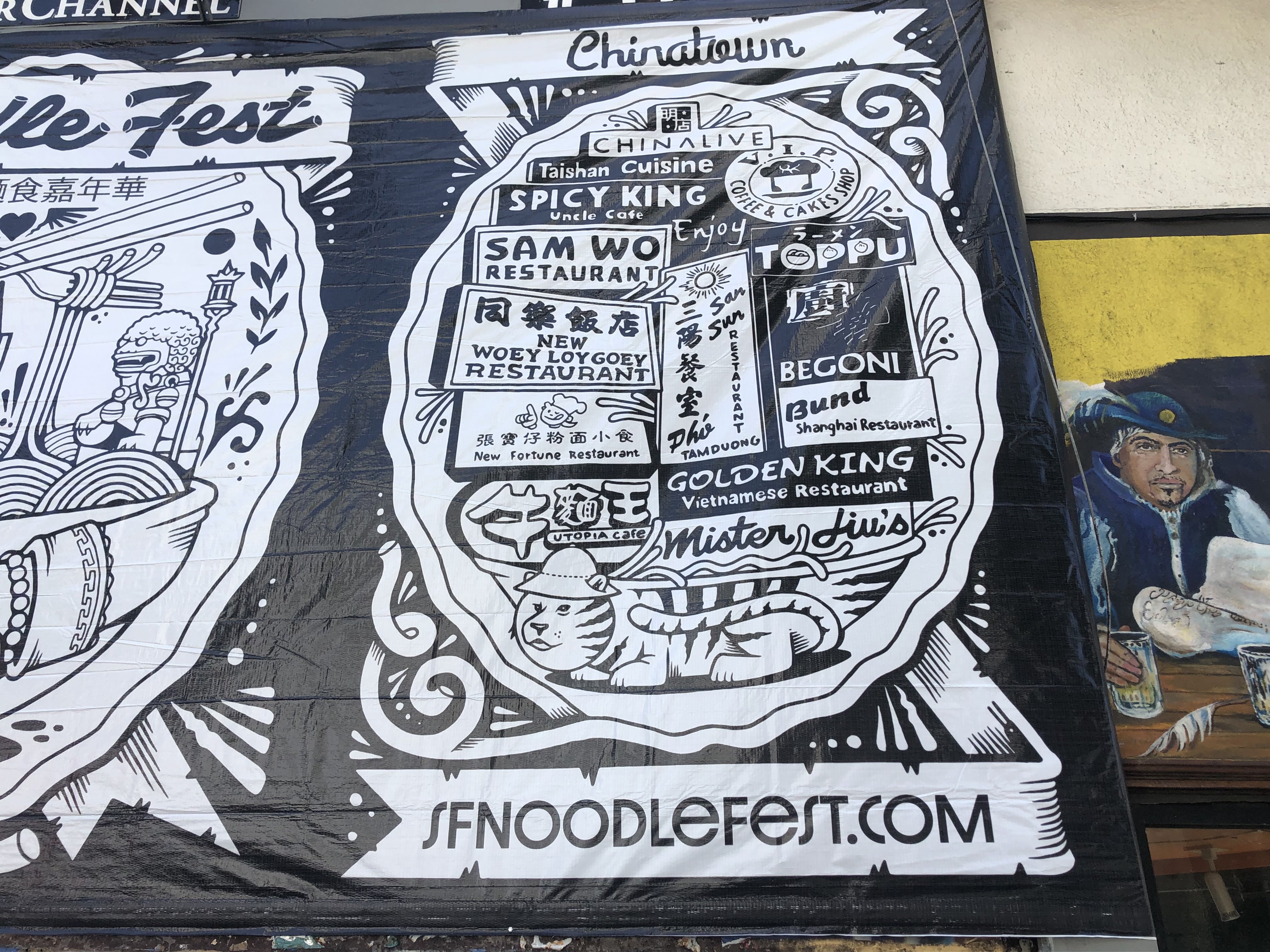 Image: Joe Kukura, Hoodline
According to a press release, "Entertainment during the event includes noodle demonstrations at a booth on Grant Avenue," and "live bands will also be playing at Grant Avenue and Vallejo beside Vesuvio."
While the Noodle Fest event is from 2 to 4 p.m. on April 30, the neighborhood neon festival Neon Was Never Brighter is also scheduled from 3-10 p.m. that same day.

Noodle Fest 2022 is Saturday, April 30 from 2 -4 p.m. along Grant Avenue between Green Street and Pacific Avenue. Tickets here.