Bay Area wildlife lovers are teeming with excitement after hearing that fire-ravaged Big Basin Redwoods State Park, California's oldest state park, will finally open back up to the public on July 22nd — and the reservations books opened today. 97% of the park in the Santa Cruz Mountains was burned up during the 86,000-acre CZU Lightning Complex Fire which was sparked by lightning strikes in mid-August of 2020. The park's infrastructure, including the historic village buildings, the amphitheater, and campgrounds, were destroyed along with the park's wooden bridges and powerlines.
Even though much of the rebuilding is still underway at Big Basin, officials have been able to open 18 miles of trails, including the Redwood Loop, where many of the famed 300-foot-tall old-growth redwoods sit near the former park headquarters. Almost all the redwood trees were scorched by the wildfire but are still alive. "The devastation of the CZU Fire reminded all of us how beloved and special this park is to generations of visitors. While it will not look like the same Big Basin visitors remember, we hope visitors will enjoy making new memories during this pivotal time for the park," Bonny Hawley with Friends of Santa Cruz State Parks told SnowBrains.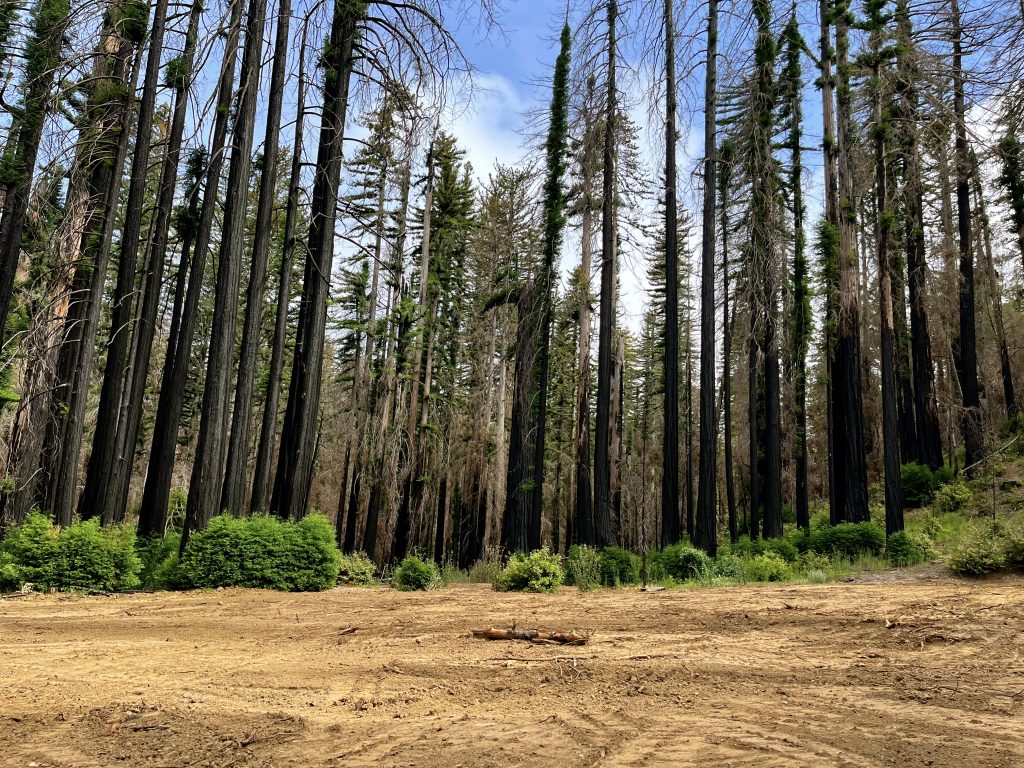 Burned Trees at Big Basin Redwoods State Park. | Photo Credit: thatsmypark.org

The portion that will reopen represents just a fraction of the 18,000-acre park. California State Parks and the group Friends of Santa Cruz State Parks have been working non-stop over the past two years to remove all the dead trees that could potentially cause injuries. Officials hope to open even more access to the park this fall. "It's been a remarkable recovery. There is significant regrowth in almost all of the redwoods. They have green sprouts. There are douglas fir trees that have died in the forest that have been removed, and lots of shrubs and flowering plants that are coming back. The landscape is recovering well," State Parks spokesperson Chris Spohrer told the Mercury News.
Big Basin Officials are only allowing 45 cars to be inside the park at one time when it opens on July 22nd. Starting on July 1st, the park will begin using a new system to take reservations from people who want to drive in. You can make reservations up to 60 days in advance by going to www.cognitoforms.com/FSCSP1/BigBasinParking or by calling (831)338-8867. Parking costs $6, and there's a $2 reservation fee. You don't need a reservation if you plan to ride your bike into the park or if you plan to use the public bus provided by Santa Cruz Metro Transit.