A SoMa cocktail destination hit with wage theft claims, vendor lawsuits, and management mistakes is planning to reopen this week in a new location and with a new approach to the whole enterprise. The James Beard Award-winning Bar Agricole at 355 11th Street closed during the pandemic and, over the last year, has been decking out its new location at 1540 Mission Street.
The new bar and restaurant will have just 34 seats, which will be available through reservation only. However, according to Eater, there will eventually be an overflow bar with 8-seats that will be adjacent to owner Thad Vogler's new venture. Vogler plans to use half of the new location as the headquarters and packaging center of the nascent Bar Agricole spirits company, which is expected to launch this fall.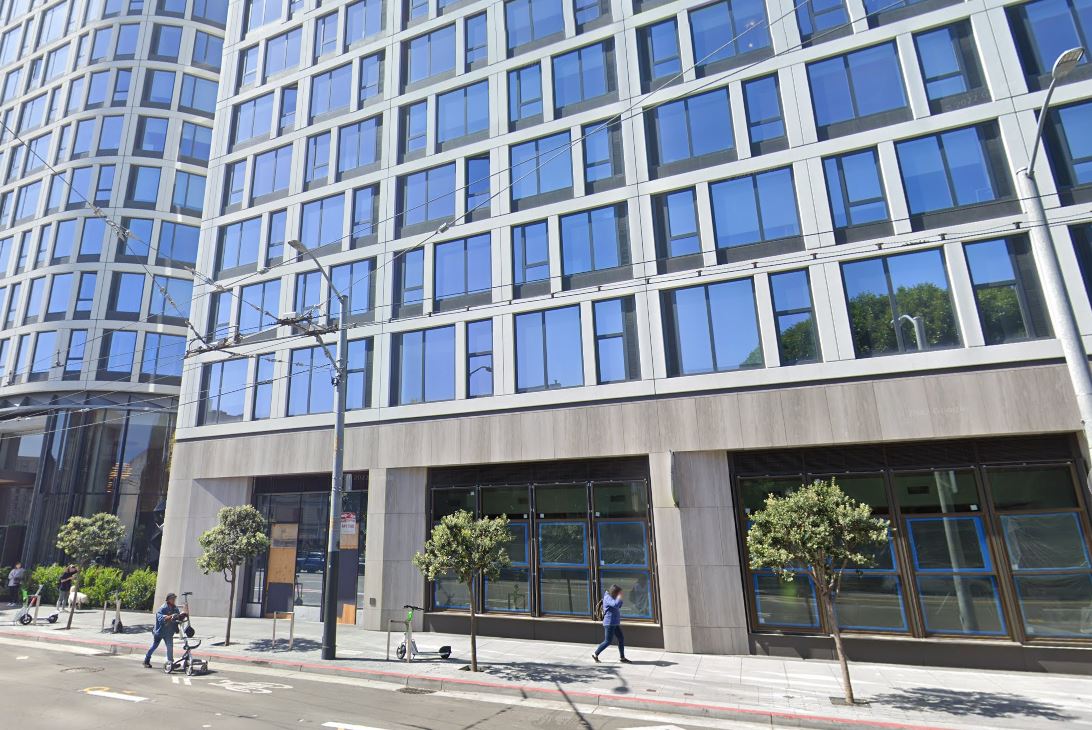 New Bar Agricole location at 1540 Mission Street. | Photo Credit: Google Maps
Vogler says that many of the people who worked for him at his Bar Agricole will be on the staff at the new location. The bar's website states that the business "has adopted sociocracy as its governance model and decision-making structure. Built on a structure of linked working groups, sociocracy creates scaffolding and roles that support our values of transparency, effectiveness, and equity that gives every team member a voice in shaping the business." For instance, each staff member got to vote on which 12 cocktails would make the menu, and if one person wasn't on board with a certain drink, it didn't get added.
Also of note: The kitchen is getting a boost from former Bar Tartine chef Nick Balla, with a menu of seasonally driven dishes and creative small plates.
"From my perspective, it's going great," Vogler told Eater. "It's early still, but I think there's definitely an idea of equality, of real equity."
To avoid a repeat of the turmoil at the last location, Vogler says he will make profit and loss statements public, along with all of the bar's compensation information. There could also soon be profit sharing for staff members. One thing that isn't new at Bar Agricole is Vogler's passion for grower-minded sourcing of small-batch spirits and freshly grown ingredients in the cocktails like the 'Ti Punch or the Double Barrel Old Fashioned.
Vogler's other businesses, Trou Normand, Obispo, and Nommo, all permanently closed in 2020, but the plans for the relocation and retooling of Bar Agricole began well before that — and the original restaurant closed in February 2020, just before the pandemic closed down many of the city's restaurants. Vogler had also been talking at that time about launching a spirits brand, based solely around single-origin spirits like the rhum agricole from Martinique that he named his business after and that gets used in the 'Ti Punch. The brand is launching in the fall with a nine-item spirits list and a retail space adjacent to the restaurant that will presumably be open in the daytime and offer tastings.
Expect to see a highly-modernized interior look dominated by lightly toned woods with gray accent walls and aqua-colored tiles. There is no main bar area, as of now. Instead, there's a smaller island in the center of the tables where staff members will make drinks while handling other duties like taking food and drink orders, running food, and refilling water. As for the food menu, it will align with the same ideals as the bar menu, with sustainable, organic ingredients abound. You can experience all Bar Agricole opens on August 3rd and will be open Tuesday through Saturday from 6 to 11 p.m. You must make a reservation on Tock, and you'll be required to submit a $25-per-person deposit.