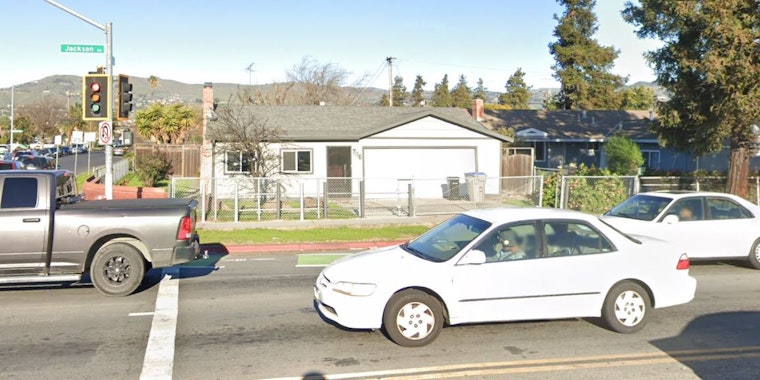 Published on August 16, 2022
A home in East San Jose has become a magnet for car crashes. The man who lives there says his property has been hit 23 times since Interstate 680 was built in the 70s.
Ray Minter lives off Jackson Avenue at the intersection of Bambi Lane. His home is directly across the street from the Jackson offramp from I-680. Minter says cars come barrelling off the freeway too fast and can't make the right turn, especially if they are in the center lane, which allows drivers to turn right or go straight onto Bambi Lane. "Take out the center lane, no right-hand turns for the center," Minter told KPIX.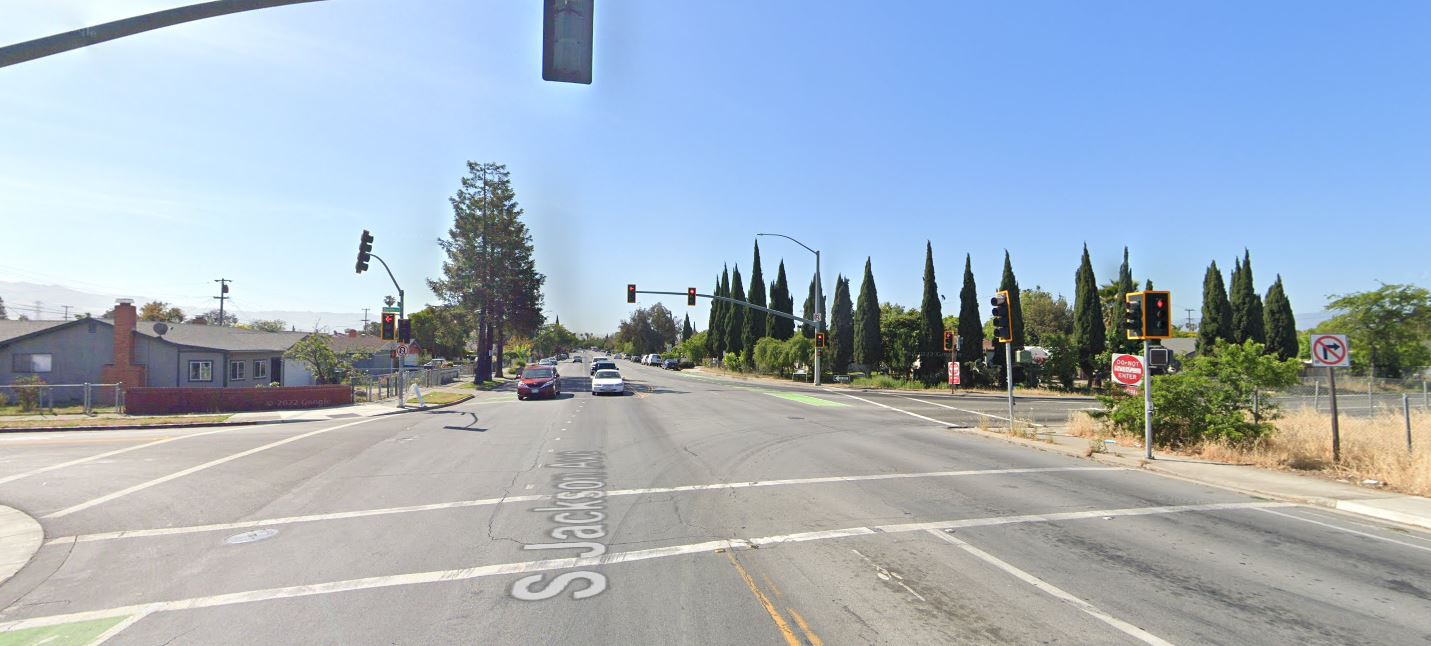 Minters home on the left and freeway offramp on the right. | Photo Credit: Google Maps
Minter has tried to install barriers to keep cars from coming into his home. He says he's spent around $30,000 to keep his home and family safe, including the installation of seven large metal poles that are anchored into the ground. Unfortunately, the barriers don't always help, as was the case in the last crash when a pickup truck ended up in his living room. "It was going 105 miles per hour when it pushed my car and everything into my garage. I wish I could tell you I was scared, but after years of dealing with this, you get used to it," Minter told San José Spotlight. Any extensive damage is covered by insurance, but the inconvenience of constant repairs is a headache.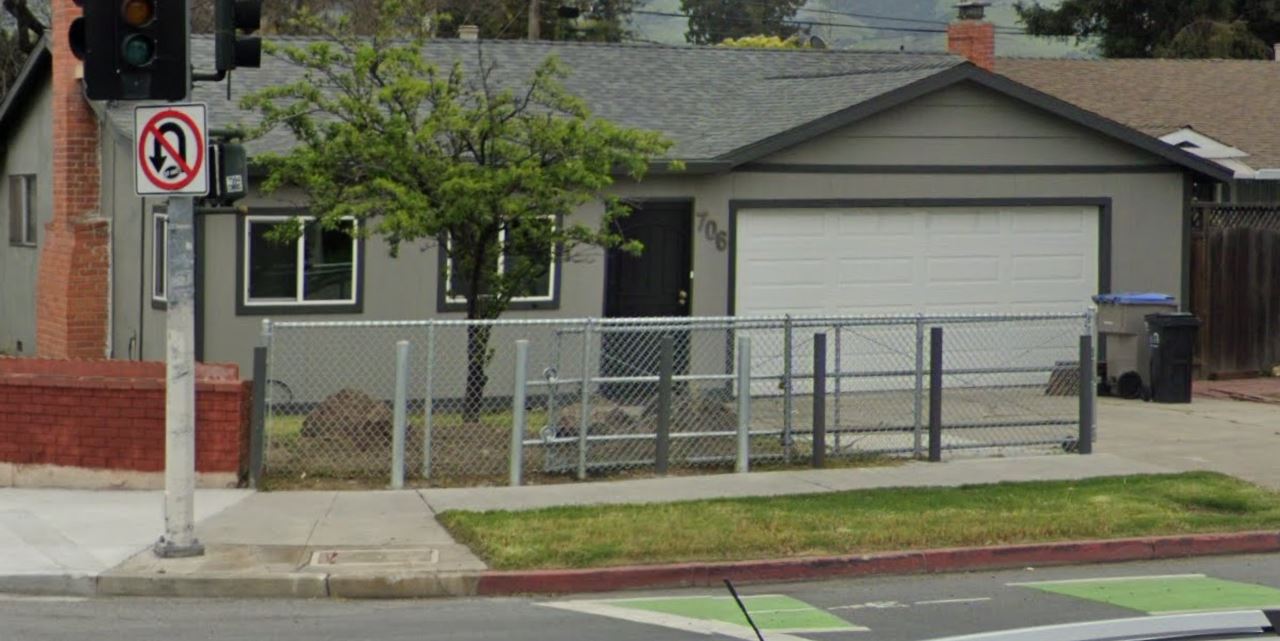 Metal pole barrier installed by Minter. | Photo Credit: Google Maps

As you can imagine, there have been several close calls with injuries to family members. Minter says that in one case, a car actually hit his young niece. Thankfully, after an overnight stay at the hospital, she turned out to be ok. He also says that a driver caught air off the curb and smashed into his car in his driveway. "I thought she landed on my dad because that is where he was sitting, but luckily he got up to go inside just a few minutes before the crash," Minter said.
The problem, Minter says, is no one from the state, county, or city governments is taking action. Instead, he says they play the blame game. "They basically told me unless someone dies, we can't do anything. The city says it's the state's responsibility because the highway belongs to the state, and the state blames the city. I just gave up trying to talk to them," Minter told San José Spotlight.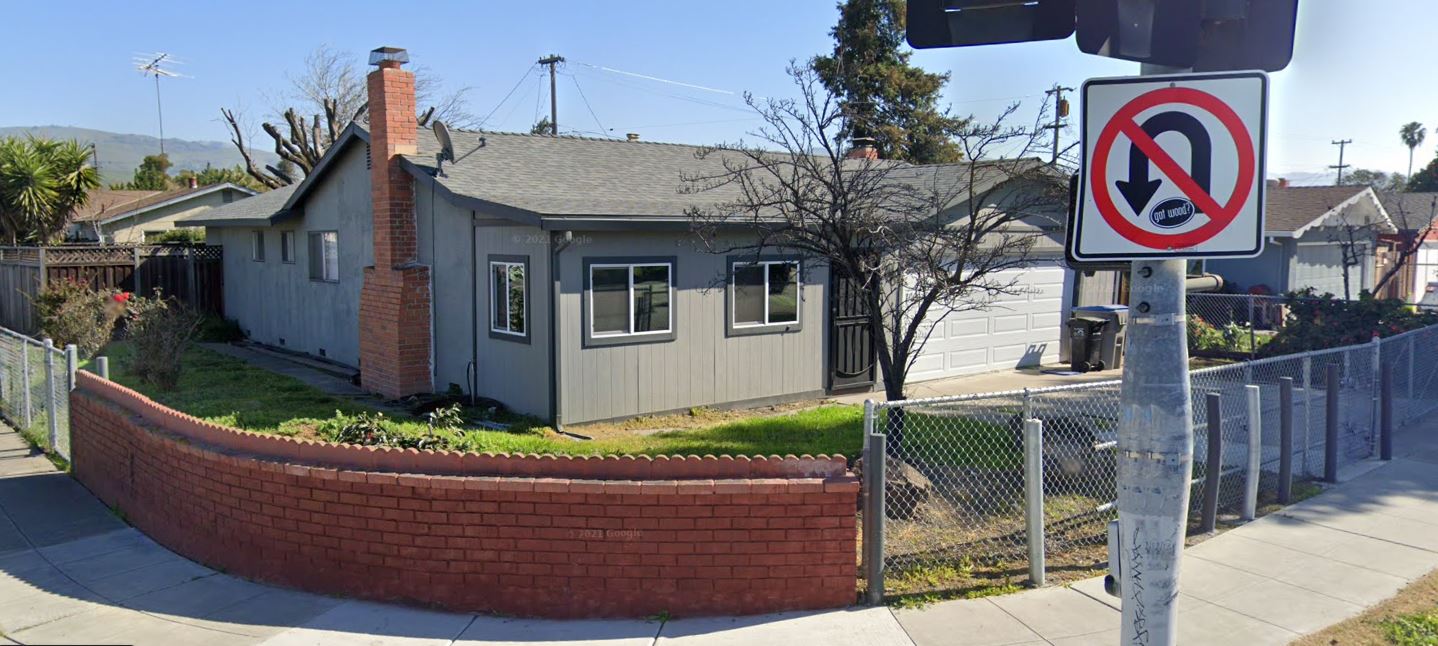 Brick barrier installed by Minter. | Photo Credit: Google Maps
The city says that it is looking to make many safety improvements along Jackson Road from Berryessa Road to Story Road through a grant that will offer $40 million for construction. The city wants to add raised bike lanes as well as protective barriers and a landscaped median.
"The conceptual plan also includes a reconfiguration of the intersection that includes the I-680 off-ramp and Bambi Lane," said San Jose transportation department spokesperson Colin Heyne, speaking to San José Spotlight.
Minter will likely have to endure several more accidents at his home before the improvements happen because construction won't likely start for at least two years. "I can't say that I'm hopeful. In the city of San Jose, you just have to wait and see," Minter said.