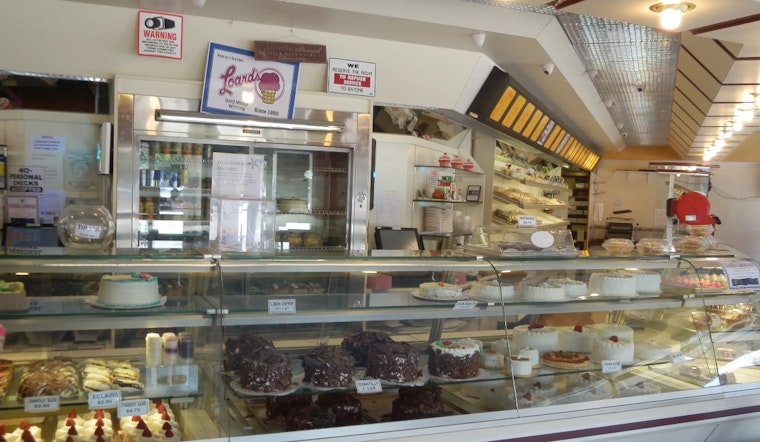 Published on October 24, 2022
Taste of Denmark — one of Oakland's oldest family-owned businesses — announced over the weekend that it would be closing up shop for good. The bakery served its last pastries Sunday at 3 p.m., with people lining up to get one last treat from the dessert shop.
In an Instagram post published Sunday, Taste of Denmark (3401 Telegraph Avenue) declared its last day of business was Sunday, October 23.
View this post on Instagram
"Thank you for all the years of support, it's been our pleasure serving Oakland baked goods for the last 93 years," reads the Instagram caption about the sudden closure. "We felt the love of the community today, thanks for visiting us one last time."
Opened as Neldam's Bakery in 1929, the baked-goods shop has been considered a touchstone for East Bay locals looking for custom cakes and one-of-a-kind items like taffy apple pies. But due to rent increases and operational costs, co-owner Ramon Luna told KPIX on Saturday that running the bakery became no longer financially sustainable. Per the news outlet, the bakery did raise prices to help dig themselves out of some financial pitfalls, though their efforts proved unsuccessful in the end.
The closing was so quick that the bakery employees were only informed on Friday that Taste of Denmark would cease operations by the end of the weekend.
As reported by the San Francisco Chronicle, Danish immigrant George Neldam opened the bakery right before the Great Depression began. But the family-run business, nevertheless, endured and later became one of the East Bay's most celebrated bakeries — that arguably sold the best butter cakes anywhere in the Bay Area.