The Valley Transportation Authority could activate the eminent domain process as soon as this week to push ahead with the still-very-far-off BART extension project in San Jose. If they choose to go ahead with seizing property, several businesses and residents will be out of luck and forced to move — and compensated for their lost property. The VTA is managing the BART extension into downtown San Jose and, eventually, Santa Clara.
The plan would create two new BART Stations in San Jose, and a third would be added at Diridon Station. As NBC Bay Area reports, the proposed Downtown San Jose Station along Santa Clara Street between 2nd and 3rd Streets is where the eminent domain process could play out in the near term.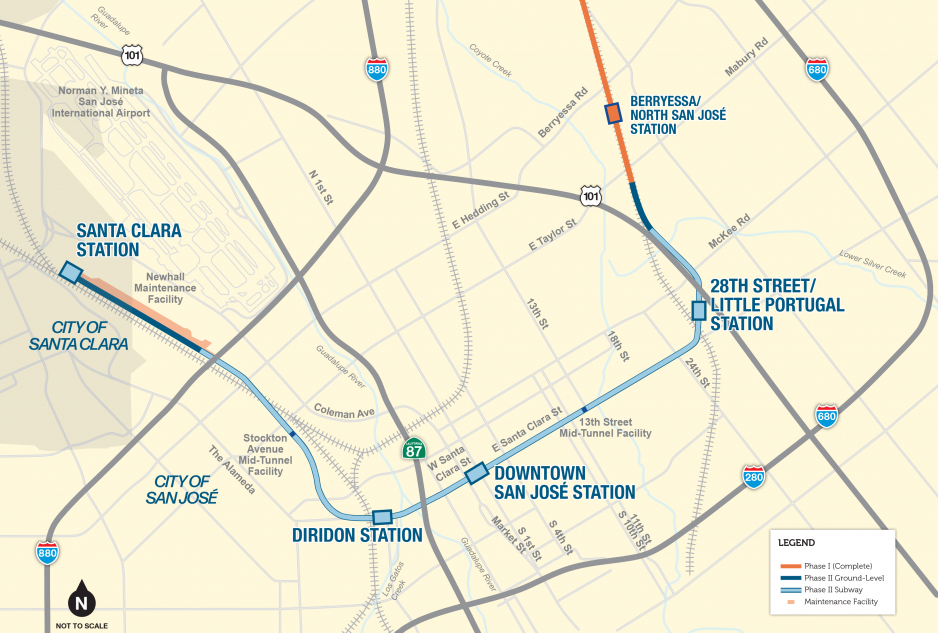 Map Courtesy: VTA
The VTA is looking to purchase the buildings that house Mexico Bakery and ENSO Bar and Nightclub, per NBC Bay Area, and ENSO also has residents living above.
"Those are properties where we are going to locate emergency egress/exiting from the downtown station platform as well as emergency ventilation facilities," the Director of Real Estate for the VTA, Ron Golem, told NBC Bay Area. VTA officials claim to have offered to pay the owners of the buildings a fair market value, but so far, the owners are refusing to sell. The VTA also says it will help the businesses relocate.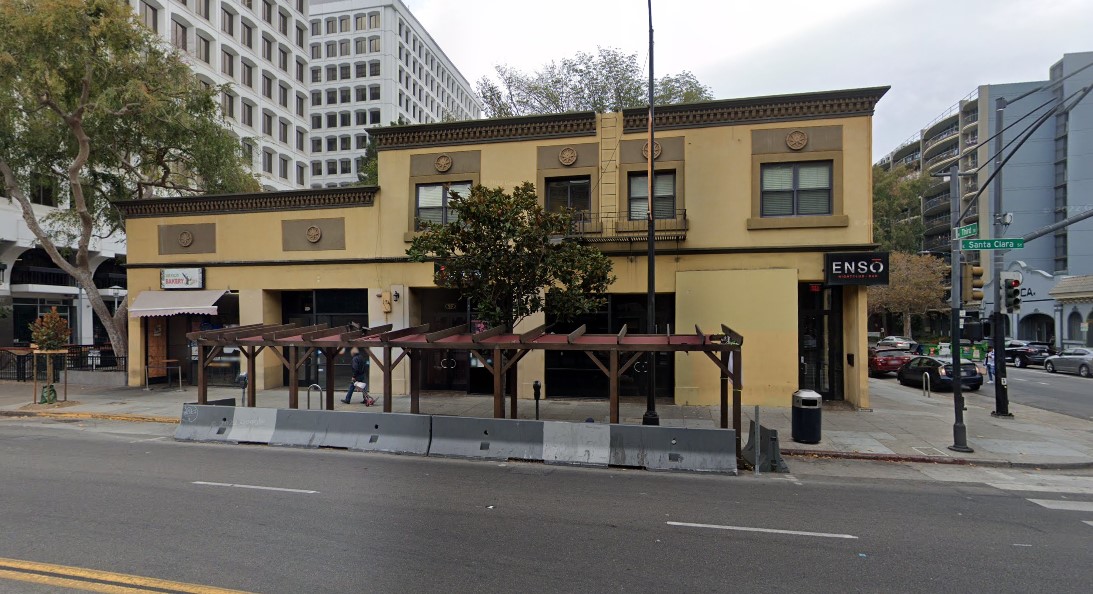 87 & 97 E. Santa Clara Street in downtown San Jose. | Photo Credit: Google Maps
The use of eminent domain always brings controversy, and there is typically disagreement over what constitutes fair market value of a property.
Mexico Bakery has been at 87 E. Santa Clara Street for almost two decades. "We employ 10 people, and it is how they support their families, so they would have no job once VTA takes over. VTA offers services for relocation, but honestly, with that money, it's not enough to even open a food truck," Mexico Bakery owner Jose Landin told NBC Bay Area.
Even with the VTA's relocation help, the owner of ENSO Bar and Nightclub said his business would go under if he is forced to move.
The two properties appear to be crucial for the BART project to move forward without even more major delays. Completion dates have been constantly pushed back while the price of the project continues to rise. The VTA's board is expected to hold a public hearing this week to discuss the issue and could adopt a resolution of necessity, which would allow the eminent domain process to officially begin.