One of San Francisco's busiest shopping areas is losing another big retailer. The Container Store is moving away from its 20-year home to another shopping center about a mile and a half away. The San Francisco Business Times reports that The Container Store, which utilizes a two-story, 30,000-square-foot space at 26 Fourth Street next door to Trader Joe's, will be leaving that building for a smaller, single-level space on the second floor at 555 Ninth Street, which is also coincidentally next to a different Trader Joe's. The new 22,400-square-foot space sits inside a 150,000-square-foot shopping center that also has Bed Bath & Beyond and Peet's Coffee.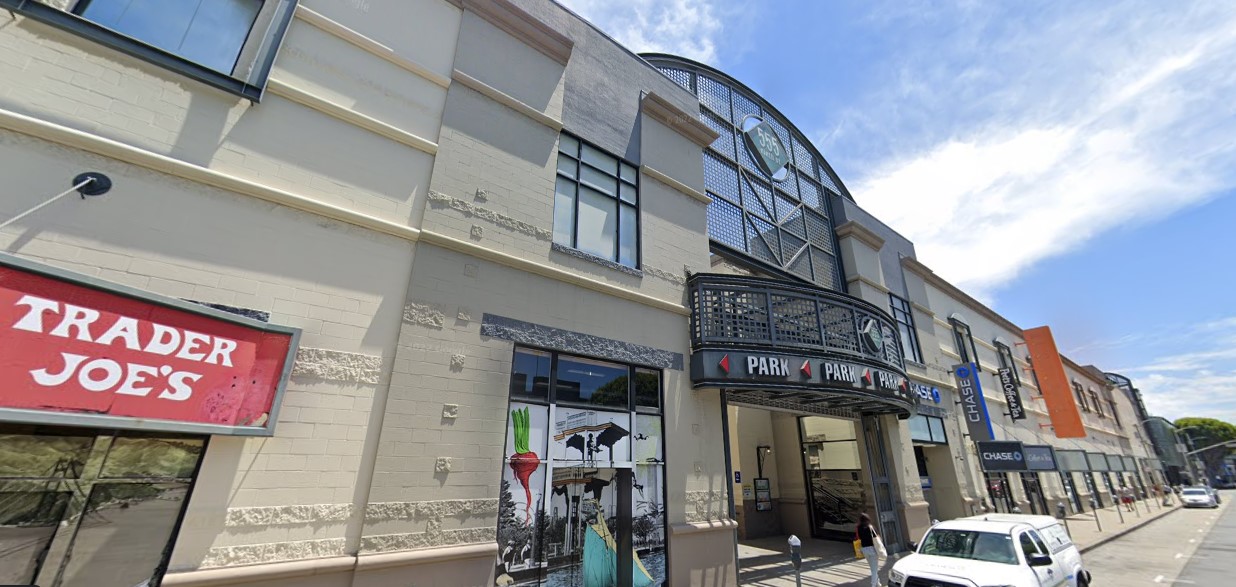 555 9th Street in San Francisco. Photo Credit: Google Maps

According to the SF Business Times, the shopping center where The Container Store is headed "is marketing three other availabilities: 23,907 square feet directly below the future Container Store, a 9,378-square-foot space next to that on the ground floor and an adjacent 5,013-square-foot opening along Ninth."
It remains unclear when The Container Store will officially open in the new space.
There are four other Container Store locations across the Bay Area: Corte Madera, Walnut Creek, Palo Alto, and San Jose.
It also remains unclear what will happen to the space the store is vacating on 4th Street. The Container Store is still in the process of obtaining a conditional use permit for the new space, which can take up to a year for city planning officials to grant. Meanwhile, the busy shopping area around Union Square has been hammered by vacancies since the pandemic began more than two years ago. Nearby stores like Marshalls, Gap, DSW, H&M, Uniqlo, and Abercrombie & Fitch, have all closed their stores in the once bustling in-person consumer hot spot.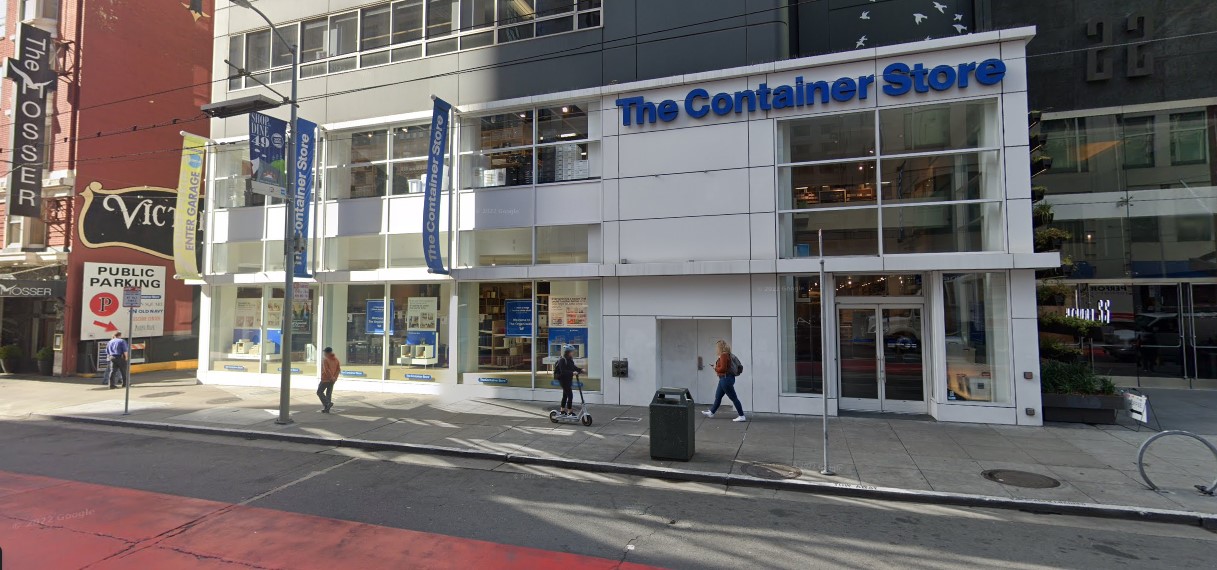 26 4th Street in San Francisco. | Photo Credit: Google Maps

Pop-up stores, like Samsung's Galaxy Experience, which Hoodline reported opened for three weeks in October inside the former Uniqlo location at 111 Powell Street, have been providing a temporary boost in the face of all the vacant storefronts, but they have not been enough to stop the bleeding. Union Square owners are working with city officials to change zoning rules in the Union Square area to help bring life back to the shopping district.
They're hoping the opening of the former 6x6 mall on Market Street between Fifth and Sixth Streets as an IKEA-anchored mall will help boost foot traffic from shoppers. The 250,000-square-foot mall will be called Livat and only has one committed tenant, so far, IKEA, which is also developing the center and will be taking up 87,000 square feet of it. Several other possible tenants are in talks to move into the mall, including high-end mini-golf chain The Puttery, but apparently, none of them have fully committed. At this point, it's unclear when the IKEA and the rest of Livat will open.