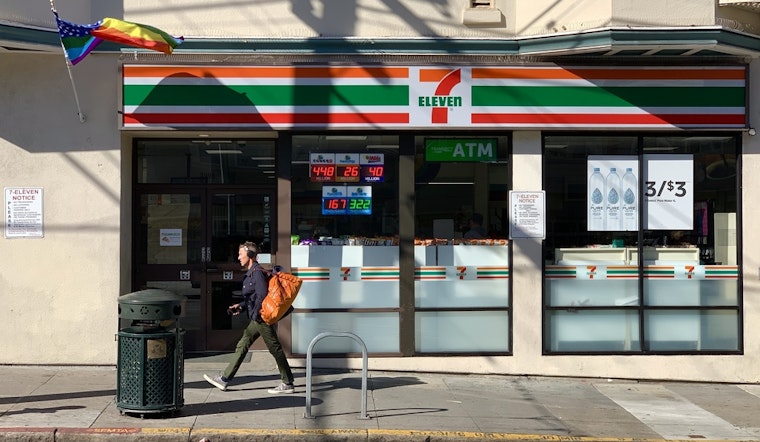 Published on January 05, 2023
Castro residents in search of "quality" meat and seafood may soon have a new option.
Specialty market Muuu Meat, a five-year-old chain based in L.A., is hoping to take over the former 7-Eleven at 3998 18th St. (at Noe St.) in the Castro.
The long-troubled 7-Eleven permanently closed in March 2021 after years of complaints from neighbors.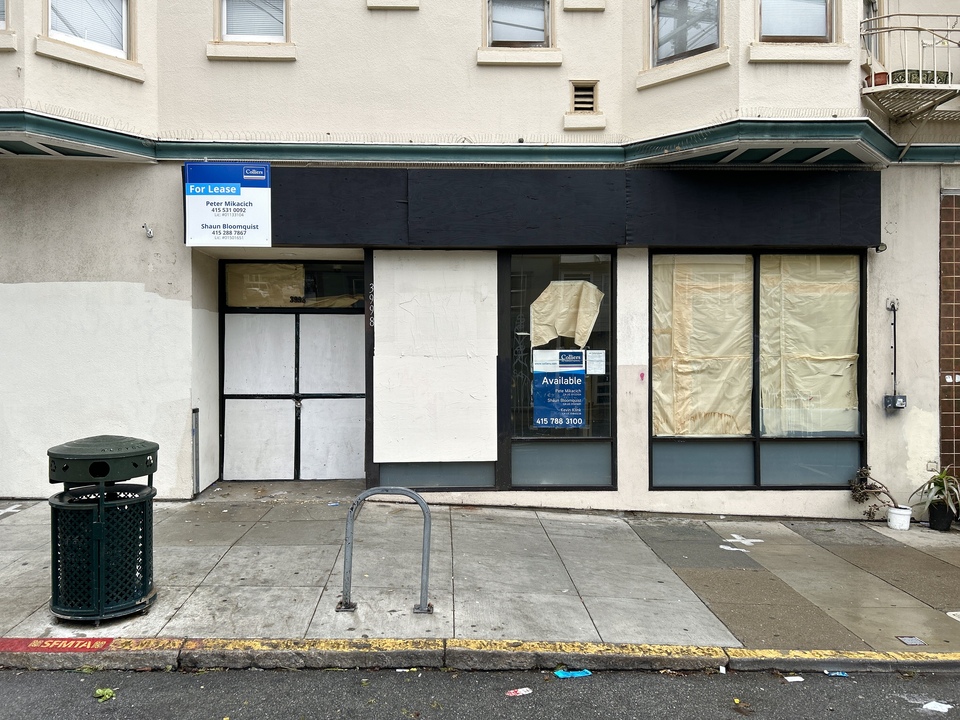 Specialty market Muuu Meat has proposed taking over 3998 18th St. | Photo: Steven Bracco/Hoodline
Muuu Meat sells a variety of beef, poultry, pork, and seafood options, which they tout as being freshly delivered daily and having "full traceability from plant to table" — but there are no claims about it being organic, grass-fed, or "humanely raised" on the website, only that the meat and seafood is "high quality" and at "an affordable price point."
Founded in 2017, Muuu Meat is headquartered in Irvine, CA. The company opened its first store in downtown Los Angeles, and since that time has expanded to 36 locations with the goal of 40 locations across the US. San Francisco would be Muuu Meat's 37th location.
Muuu Meat currently has 22 locations in California along with markets in Houston, San Antonio, Dallas, Chicago, and Miami.
Currently, Muuu Meat has two Bay Area locations with stores in Hayward and Oakland.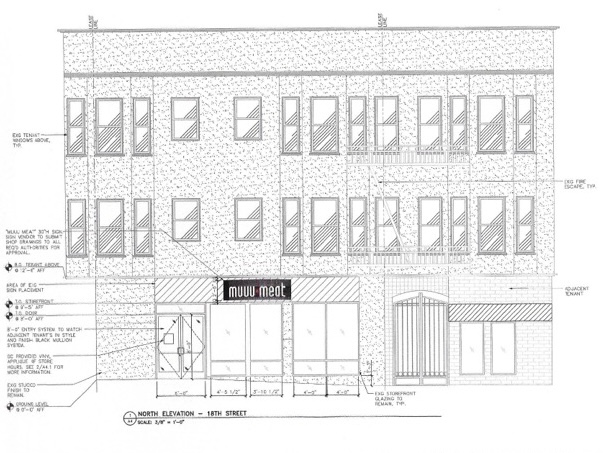 Proposed exterior for Muuu Meat at 3998 18th St. | Image: SF Planning
"Muuu Meat has the distribution capacity to serve the local community from a single household to the food service industry," its website explains. "Our continuous growth and expansion is made possible by our warehouse distribution coverage throughout the USA."
But because there are already 36 markets in operation, Muuu Meat will be required to obtain a conditional use permit to operate in the Castro neighborhood, as city law considers any business with more than 11 locations to be formula retail.
Public records indicate that an application to establish a formula retail store at the vacant storefront has not been filed. Muuu Meats is being represented by long-time permit expediter and lobbyist Philip Lesser.
Public records indicate Lesser was paid $2,500 in December by Premium Meats Co., the parent company of Muuu Meats.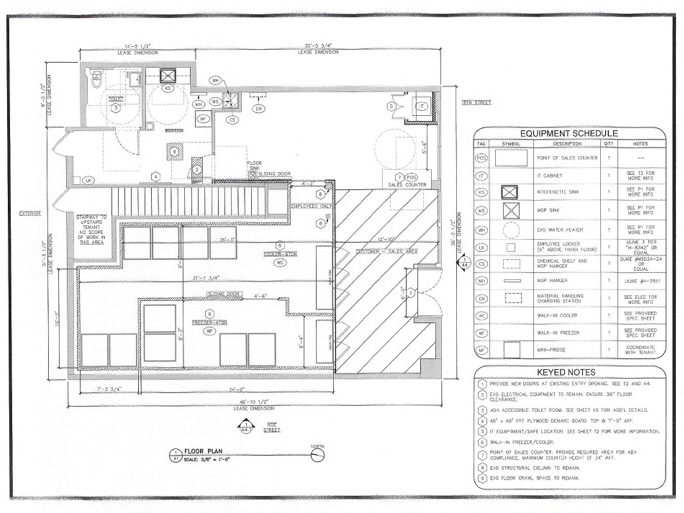 Proposed floor plan for Muuu Meat at 3998 18th St. | Image: SF Planning
As the San Francisco Planning Department requires, a pre-application meeting with neighborhood groups has been scheduled for Friday, January 20 from 6 p.m. to 8 p.m.
Public records indicate the majority of the retail space will be used for freezers, coolers, and employee-only areas. A small section at the front of the store will be accessible for customers to purchase meat and seafood over the counter.
The remodeled storefront is designed by Arlington, Texas-based Cortland Morgan Architects.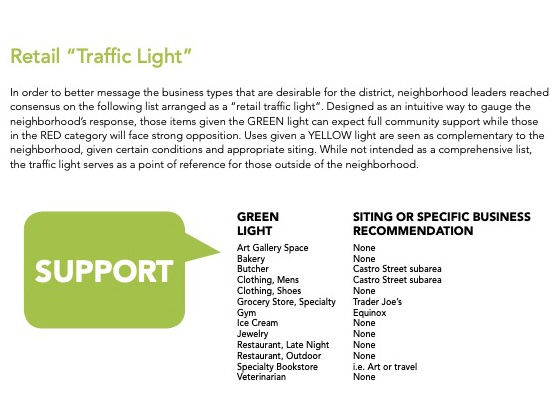 2015 Castro CBD Retail Strategy Study. | Image: Castro CBD
Muuu Meat would not be the first new specialty market to open in the neighborhood.
Last year, Hoodline broke the news about specialty market The Epicurean Trader opening as the ground-floor retail tenant at the new residential condo building 2238 Market, and that opening is still pending.
According to the 2015 Castro/Upper Market Community Benefit District (Castro CBD) Retail Strategy study, a butcher and specialty grocery store were two of the top businesses supported by the neighborhood.