North Beach's Il Casaro Pizzeria on Columbus Avenue has been among San Francisco's go-to favorites for Napolitan-style since opening in 2014. It's popularity led to a second Il Casaro in the Castro three years later, with the same team also opening the North Beach Roman-style pizzeria Barbaro Pinsera in 2018, and California Fish Market a few blocks away in 2020. But now co-owners Francesco Covucci and Pete Fazio are getting back to basics — just with a lot more basics involved — with their new offshoot Casaro Osteria, which opened last week in the Marina at Union and Fillmore Streets.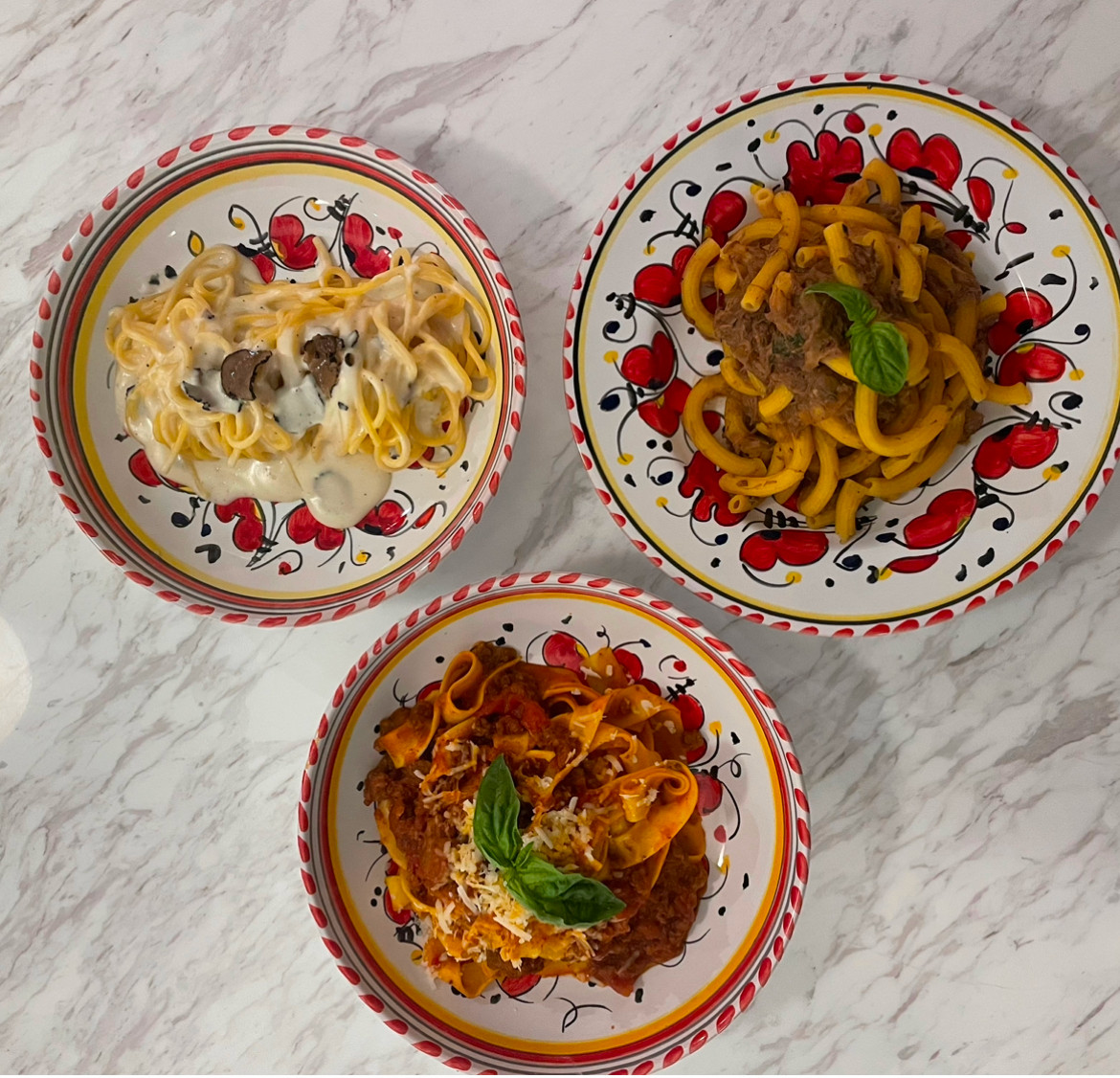 Image: Casaro Osteria
Osteria is an Italian food term, which we don't know enough about Italian cuisine to describe properly. So we asked Il Casaro co-founder Francesco Covucci to explain.
"At an osteria in Italy, it's a very casual approach, very affordable, very easy," Covucci tells Hoodline. "That's the vibe we want to create here, where everybody's walking in, when you open the door, people welcome you. We've been training [the staff] and coached them to welcome everybody. We want people to come here to have a good experience and a great meal."
"Our first location was Il Casaro pizzeria because we'd only do the pizza," he says. "In this new location, we've become an osteria, where we have a full menu, with pasta and main courses beside the pizza."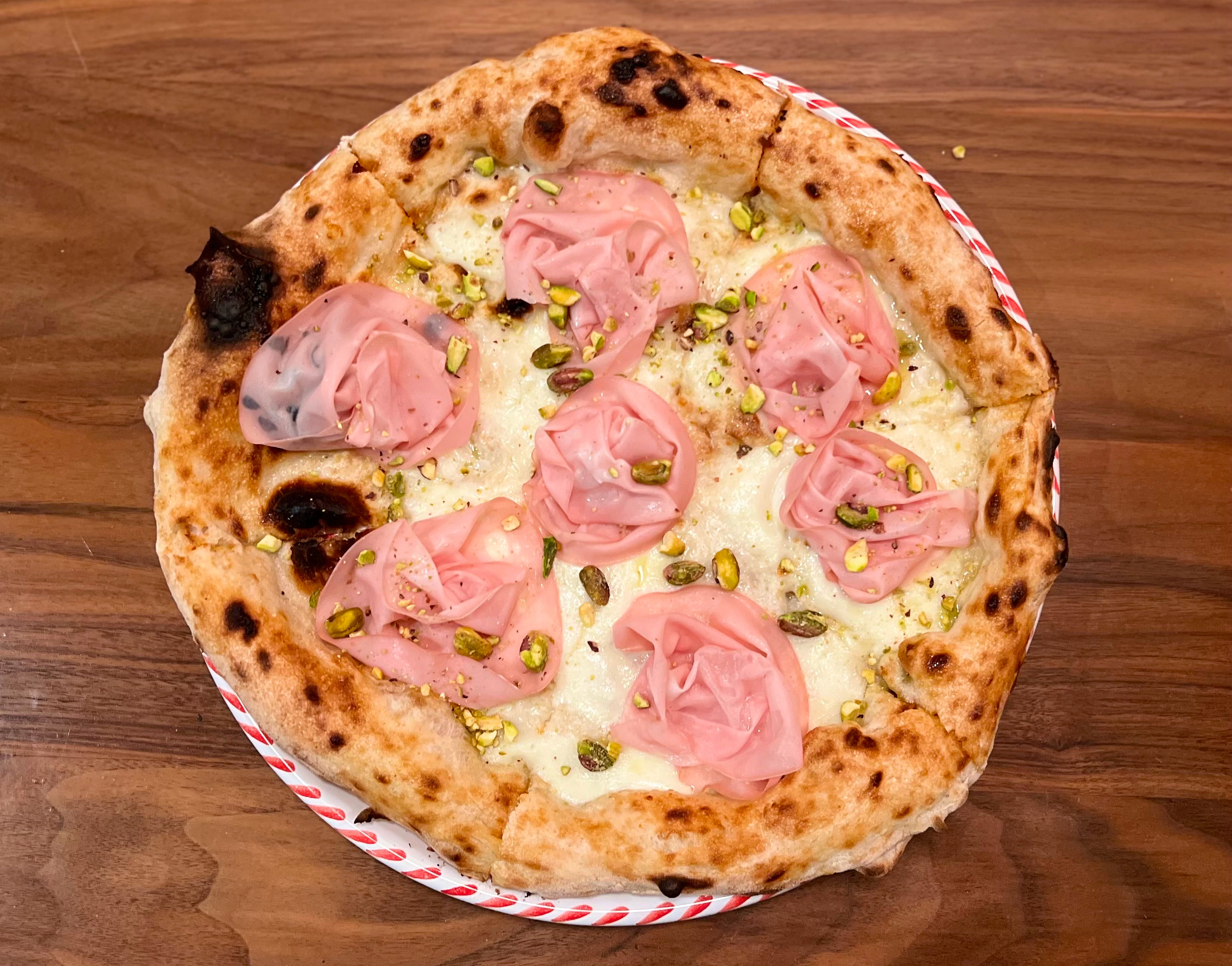 Image: Casaro Osteria
But of course, they do still have that famed Napolitan pizza at Casaro Osteria. "The Il Casaro pizzeria is the traditional Napolitan style where the pizza is cooked in a wood-burning oven, where it takes 90 seconds to cook," Covucci explains. "It's crispy on the outside, but still chewy and wet on the inside
"This location, the Osteria, we extended the menu with homemade pasta," he adds. "We have seven homemade pastas. We have a wood-burning grill, so we also do main courses; meat, ribeye steak, halibut. That's why we've become an osteria."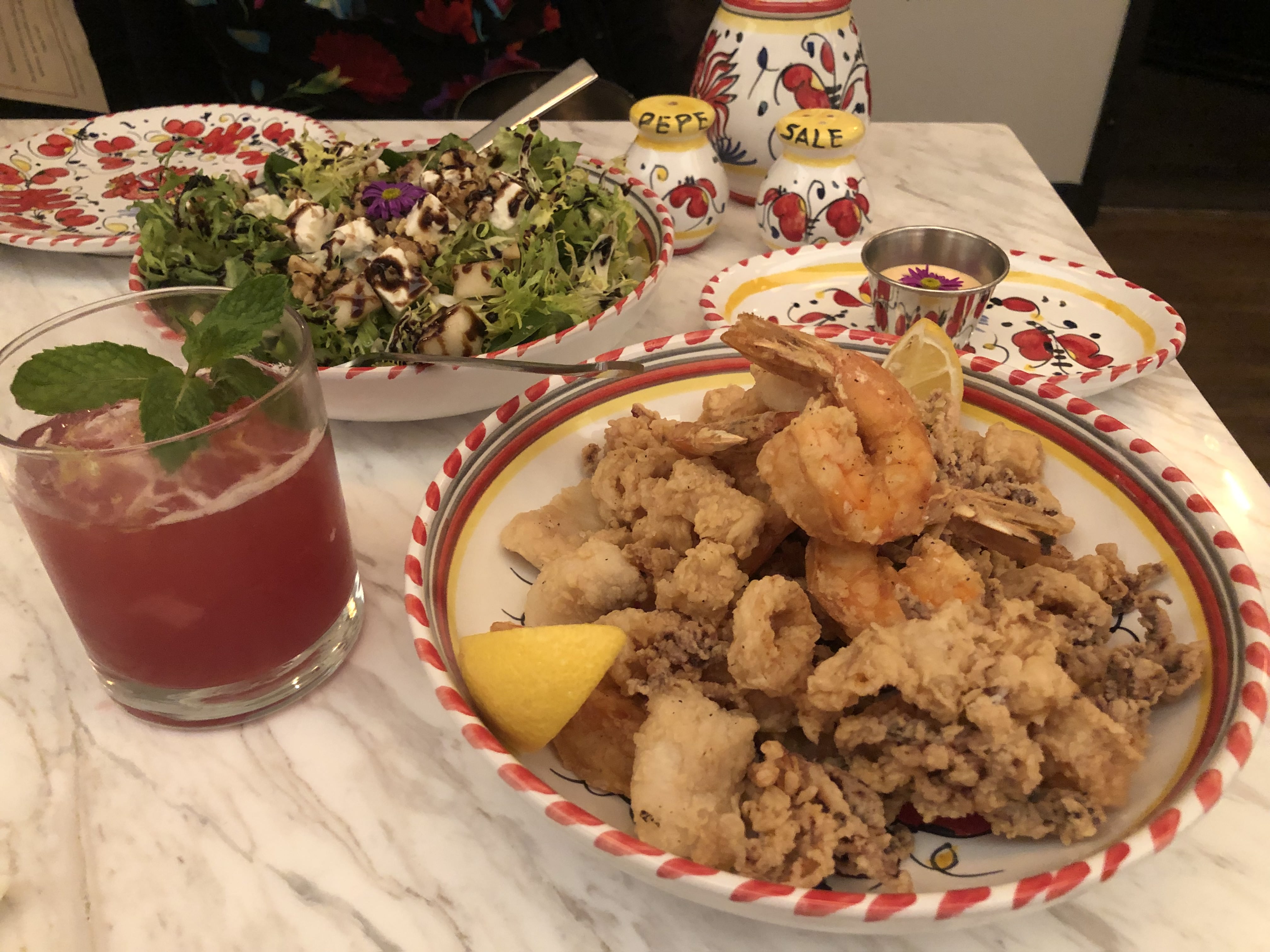 Image: Joe Kukura, Hoodline
Casaro Osteria is opening at a time when many of our favorite restaurants are closing in a very difficult business environment. At this very Casaro Osteria location, La Cucina closed in 2015, and its replacement Contrada didn't even last two years. But Covuccci feels this is the right concept for this Marina location.
"For a restaurateur, the passion of the people never ends," he says. "When there is an opportunity like this in this neighborhood, in a beautiful place, I couldn't refuse it. That's why I created this concept that is super-casual and very affordable. That limits the challenges we have right now with the food costs and the labor shortage.Because at the end of the night, it's still a pizza and pasta place."
"You shouldn't break the bank to eat at a pizza and pasta place. During a recession, during bad times, pasta and pizza will always be strong. Because it's a comfort food that everybody feels like they shouldn't spend a lot of money."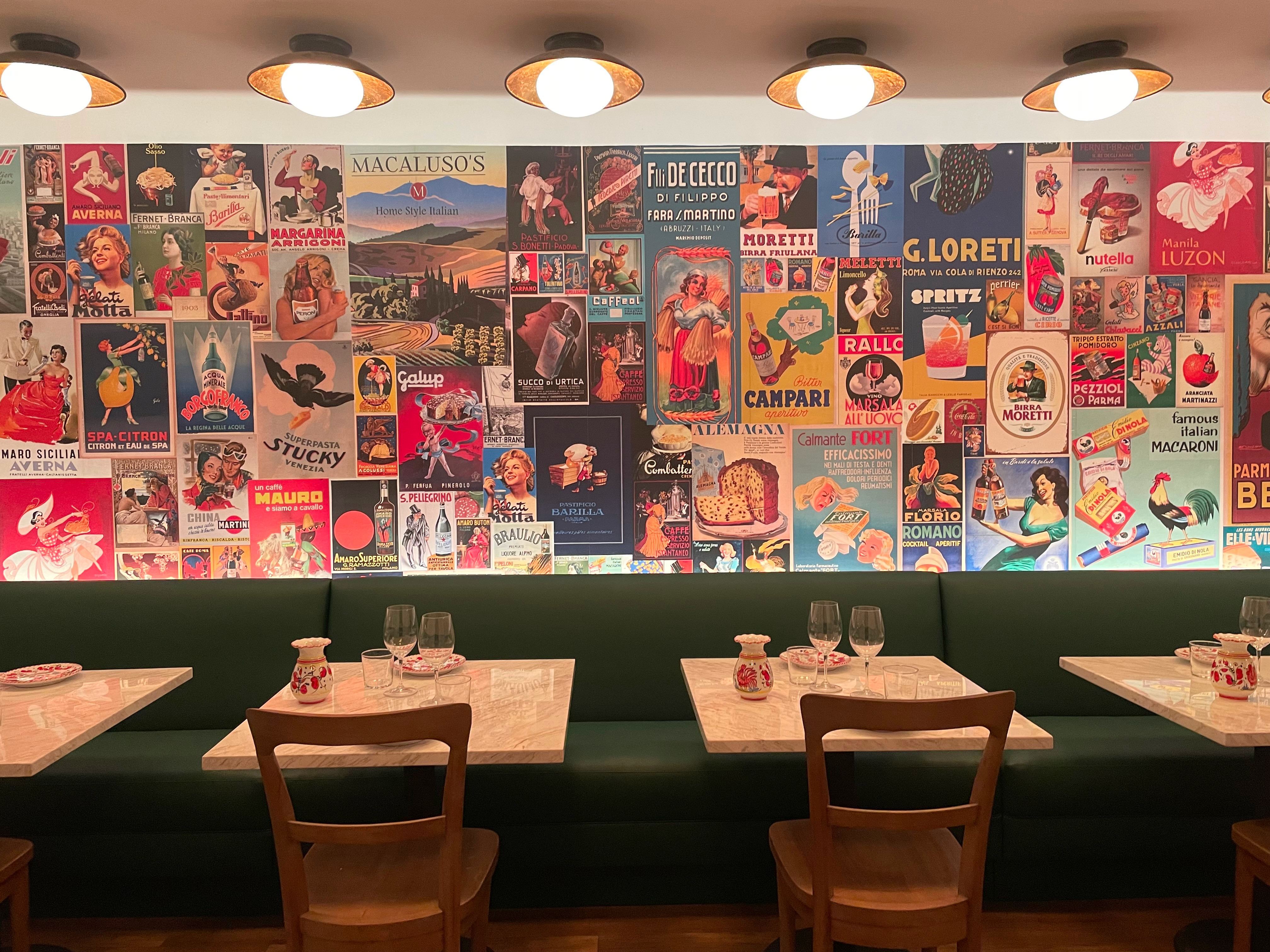 Image: Casaro Osteria
Apparently, the concept has worked in its first week.
"We had a two-hour wait for the first four days I've been open.," Covucci says. "More than what I was expecting. People go where they like the most. And I'm doing the pasta so people can have fun here without going broke. That's my goal."
Hoodline did not wait two hours when we visited Casaro Osteria on its sixth day in business (a Tuesday), and there was seating available upon our arrival. But if you're planning on visiting, Casaro Osteria does offer a daily waitlist on their Yelp page.
Casaro Osteria is at 2136 Union Street (at Fillmore Street), Open 5-11 p.m. Tuesday-Saturday, and 5-10 p.m. Sunday and Monday.