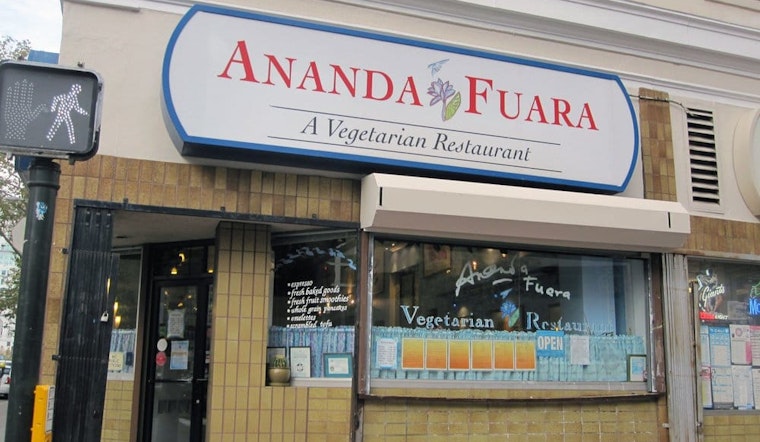 Published on January 31, 2023
One of San Francisco's oldest surviving vegetarian restaurants, Ananda Fuara, just celebrated its 40th anniversary this past December. But not even two months later, that celebration is turning sadder, as Ananda Fuara announced last week that they will close permanently, with this Sunday, February 5 as their final day at their longtime Market and Hayes Street home.
"It is with great difficulty that we announce the closing of Ananda Fuara permanently on Feb. 5th," the restaurant announced both on Twitter and their website. "In the future it is possible there may be an opportunity to return in a different form and place but for now we are closing. If you're able, please stop by so we can express our gratitude for your patronage."
"We have had the honor and opportunity to be of service to San Francisco and the Bay Area for 40 years and many of you have been faithful customers for much of that time," their statement continues. "But whether you came for the first time yesterday, or dined with us first in 1982, we greatly appreciate your business and we hope you too will have fond memories of our light-filled little blue eatery."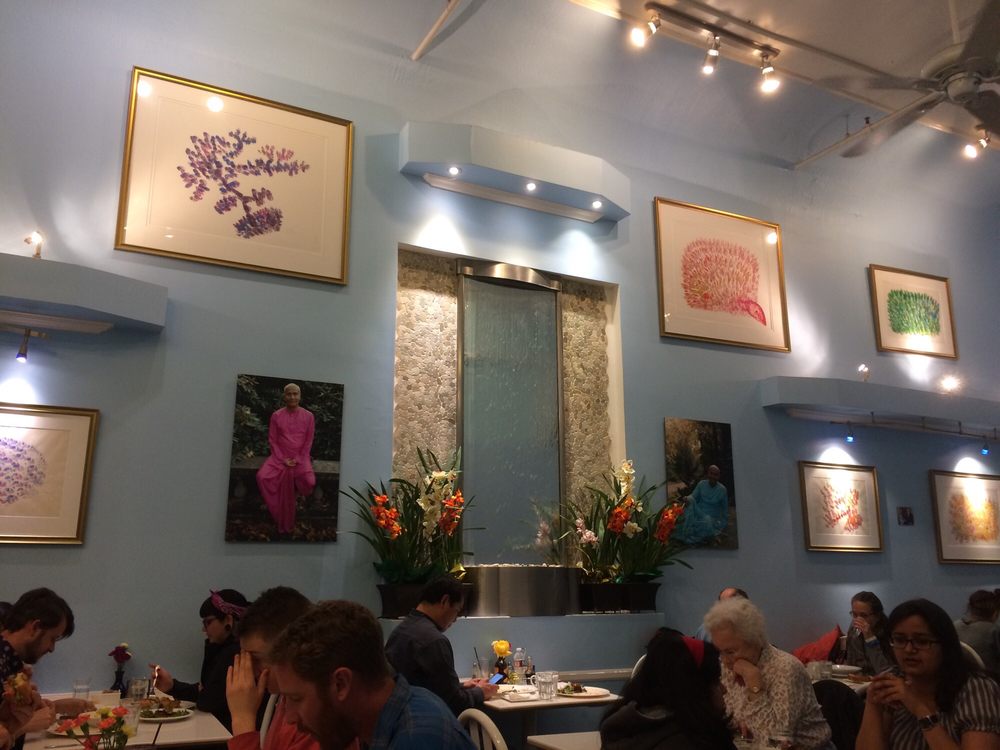 Image: Andrew H. via Yelp
The restaurant says the name "Ananda Fuara" means "fountain of delight," which they say was given to them by the late Indian spiritual leader Sri Chinmoy, whose picture appears all over the restaurant. But in San Francisco, Anada Fuara was more synonymous with their vegetarian meatloaf "neatloaf," avocado toast before it became a craze, and waitstaff clad in saris.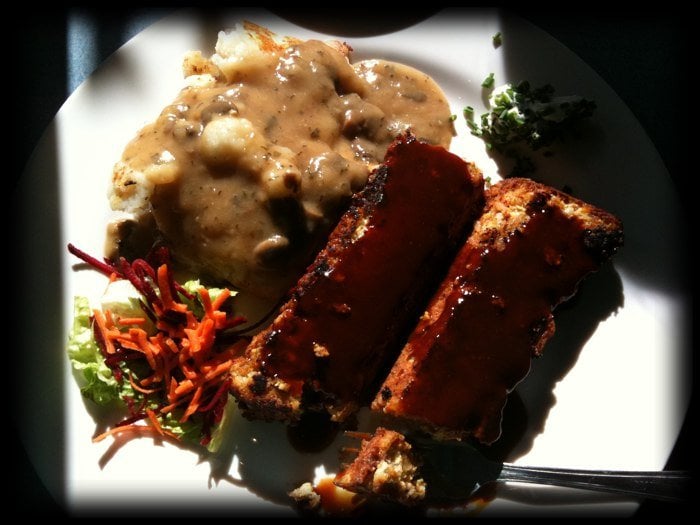 I
Image: Jen N. via Yelp
And so it's the end of a good long run for Ananda Fuara, which opened in 1982. But it's not the oldest surviving vegetarian restaurant in San Francisco. Fort Mason's Greens has been around even longer, having opened in 1979.