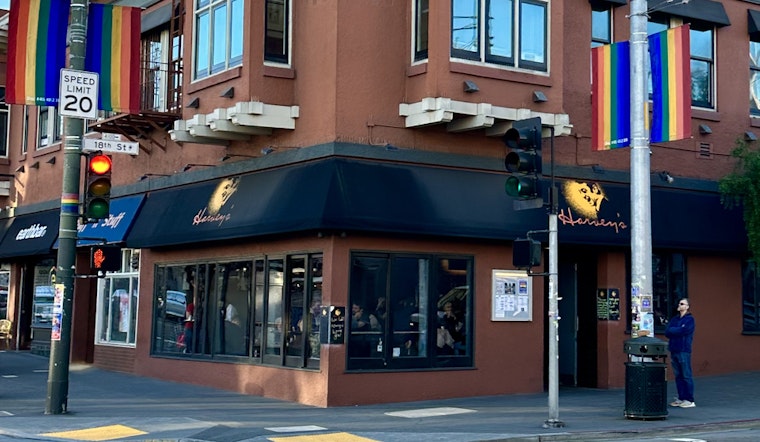 Published on January 23, 2023
On Sunday, longtime Castro dining, drinking, and event venue Harvey's (500 Castro St.) announced its closure after 27 years in the neighborhood.
Harvey's staff alerted customers to the closure by posting a message on its dry-erase board out front.
"This is our last day being open," the message read. "What is next? We don't know, but we know we will miss all of you."
Harvey's did not respond to Hoodline's request for comment.
View this post on Instagram
Harvey's manager David Facer told the SF Chronicle that the restaurant's closure was "a sign of the times."
"Covid kicked us in the butt. We see it all across the Bay Area," Facer said.
Public records indicate Harvey's received two Small Business Administration (SBA) Paycheck Protection Program (PPP) loans. Harvey's received $140,000 in March 2021 and $100,000 in May 2021.
The restaurant and bar space was previously home to The Elephant Walk in the '70s and '80s. According to SF Gay History, the Elephant Walk was nearly destroyed by a fire in 1988. When Elephant Walk's lease expired in 1995, building owner Paul Langley declined to renew it and instead opened Harvey's in 1996.
Langley named the restaurant in honor of the late district supervisor and human rights leader Harvey Milk. Langley also owns SoMa LGBTQ+ leather bar Powerhouse.
News of the closure quickly spread on social media, where many fans of the restaurant lamented about its closure.
"The end of an era," said Carl S. "What's happening to the Castro? Very sad. This is where my husband of 25 years worked when we met."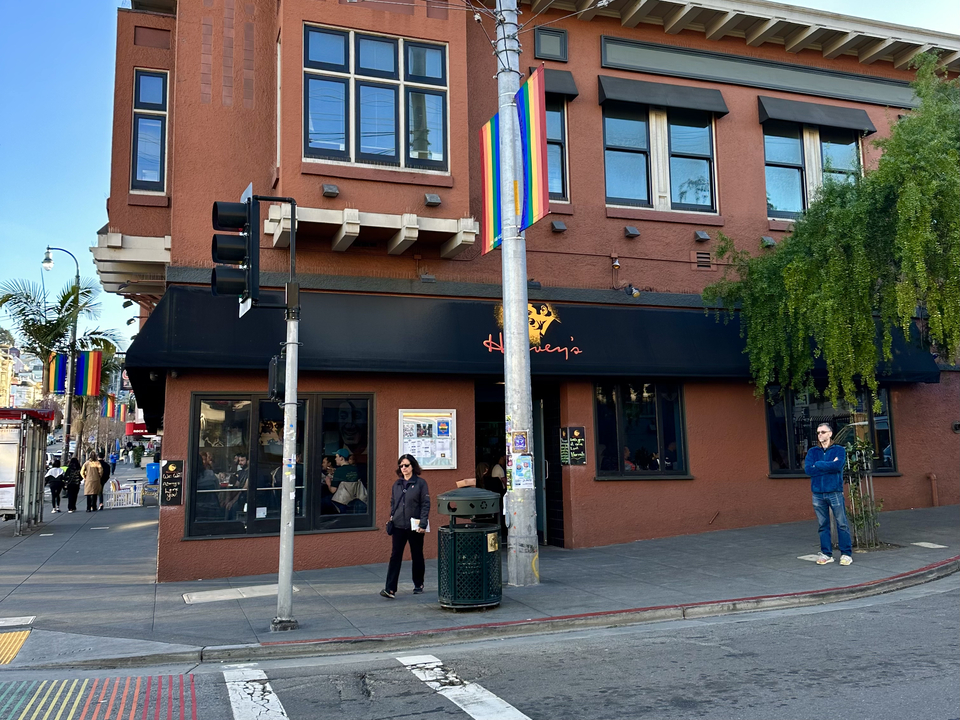 Harvey's at 500 Castro St. is now closed. | Photo: Christopher V./Hoodline
"Harvey's helped me fall completely in love with SF and was woven into the fabric of my 5+ years living there," added Jay McMinn. "Thank you for all the memories. I'll miss you."
"This is incredibly sad. Hope you all land on your feet. You will be missed," said Nikolas Suttie.
Many customers were surprised by Harvey's sudden closure. "No warning? Not even so much as a farewell event," asked Paul Tortora. "Just 'Bye, Felicia?' SMH."
"What! Omg! An institution!," said Justin Schiefner. "This is heart-breaking."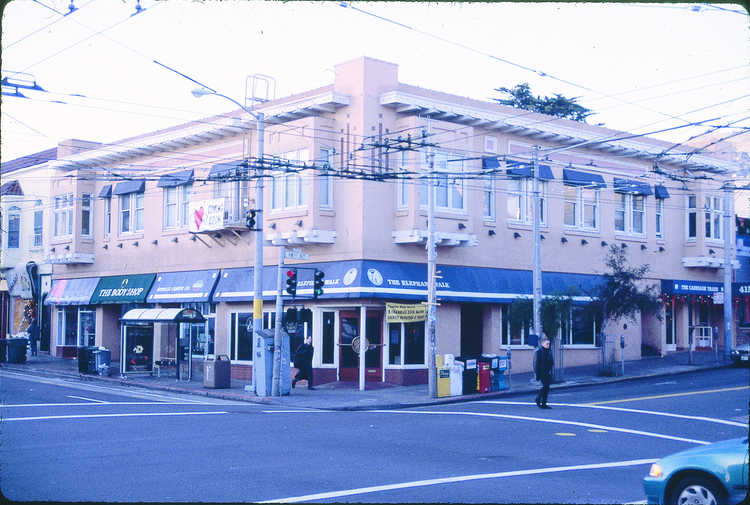 The Elephant Walk operated from 1974-1996. | Photo: Max Kirkeberg/SFSU
In response to the closure District 8 Supervisor Rafael Mandelman said, "it is certainly disappointing to see another vacant storefront, particularly in the central location like Harvey's."
Looking on the positive side Mandelman said, "I have had several people reach out to me in the last year looking for spaces where they might consider opening bars or restaurants in the Castro."
"There is actually a shortage of spaces with landlords who are motivated to lease their space," explained Mandelman. "If this owner is interested in renting out that space and is willing to charge a reasonable rent, there are operators interested in opening restaurants and bars in the Castro. It should be relatively easy to fill it, but it has a lot to do with how motivated the property owner is."
Mandelman said he plans to reach out to the property owner to see if he can help make any connections.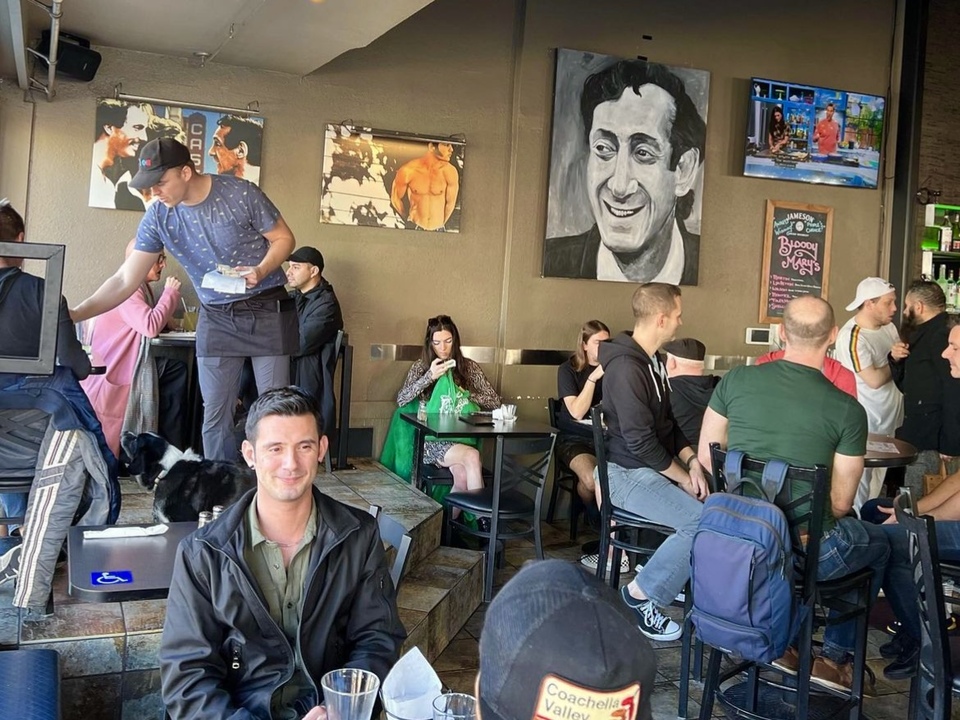 Inside Harvey's on its final day. | Photo: Mike Proctor/Instagram
The closure of Harvey's comes just days after Mexican restaurant El Capitan permanently closed after three years in the Castro.
Harvey's closure adds another storefront vacancy to the 500 block of Castro St.
Ground floor retail vacancies continue to plague the Castro, and the 500 block of Castro Street alone has seven vacancies. Last year the Levi's Store (525 Castro) and Sunglass Hut (511 Castro), nursery and garden center Hortica (566 Castro) closed.
Spaces formerly occupied by Puff 'n Stuff (504 Castro), Dogo Love (541 Castro), Hamburger Mary's (531 Castro), and Under One Roof (541 Castro) remain vacant.