The Castro's Levi's Store at 525 Castro Street (between 18th and 19th streets) has quietly closed after 14 years in the neighborhood.
A sign recently posted on the door stated the store had temporarily closed. However, on a recent visit to the store by a Hoodline reporter, the shelves had been cleared and employees were seen inside boxing up all the merchandise.
Hoodline spoke with an employee at Levi's flagship store on Market Street who confirmed the store was permanently closed.
Levi's corporate office did not respond to Hoodline's request for comment.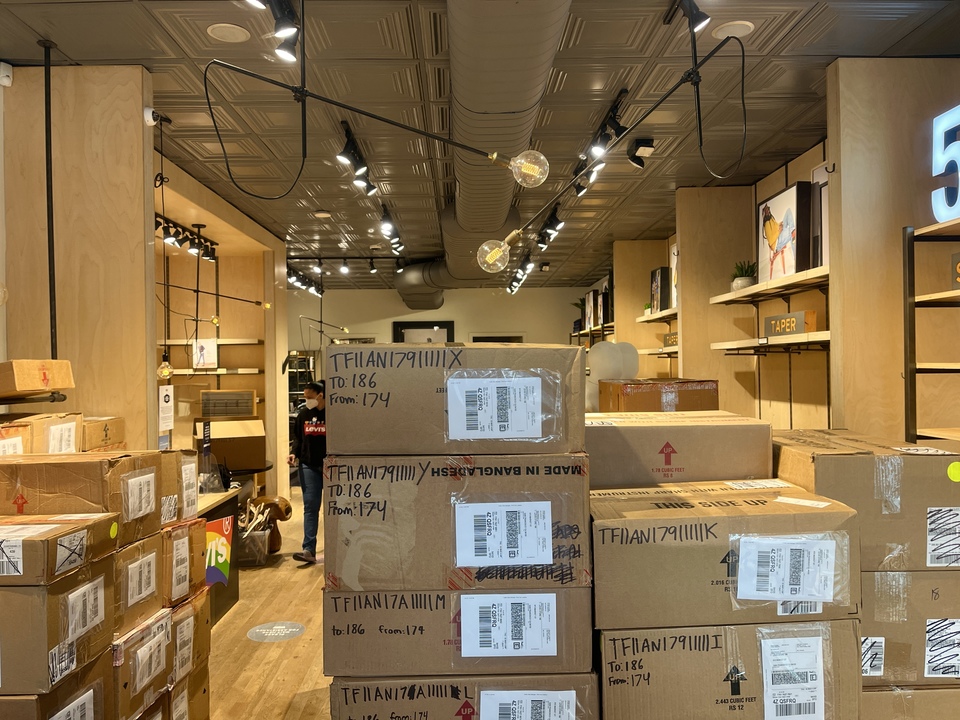 Levi's Store merchandise has been boxed up to ship to its flagship store on Market St. | Photo: Steven Bracco/Hoodline
Levi's opened its small-format store at 525 Castro Street in 2008, less than two weeks after the premiere of Gus Van Sant's 'Milk' at the Castro Theatre.
"It's a perfect fit," said Levi's retail president Mark Breitbard at the time. "We have a unique relationship with the Castro neighborhood that goes back decades."
Long time Castro residents will recall prior to Levi's taking over the store, Castro Video operated from the space.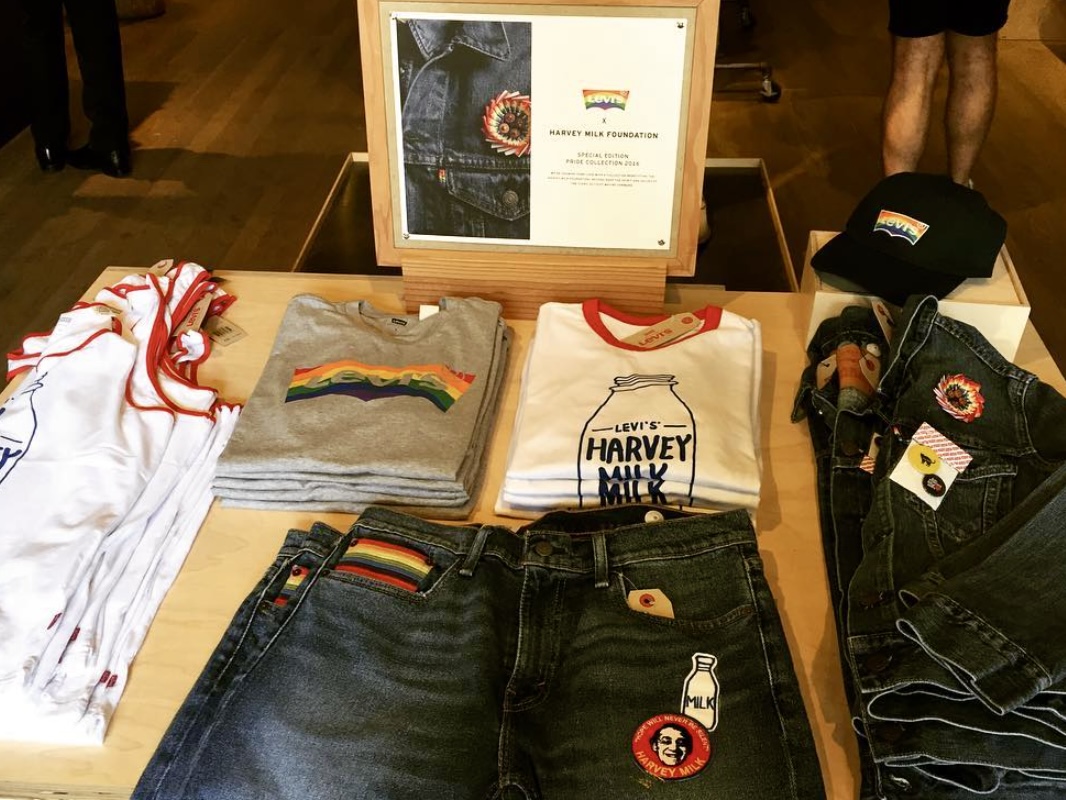 Levi's Store special edition Pride Collection benefiting Harvey Milk Foundation (2016). | Photo: Josh Barron/Instagram
The Levi's store closure adds another storefront vacancy to the 500 block of Castro St.
Ground floor retail vacancies continue to plague the Castro, and the 500 block of Castro St. alone has 5 vacancies; spaces formerly occupied by Puff 'n Stuff (504 Castro), Dogo Love (541 Castro), Under One Roof (541 Castro), and Papi Rico (544 Castro).
Hoodline will update this story as we learn more about the closure.
Update, 2 p.m.:
Levi's spokesperson Mark Cazares provided a statement about the store's closure.
"We're always evaluating store productivity and formats, ensuring we consistently deliver the best experience to our fans," said Cazares. "We closed our Castro store in San Francisco on March 2, 2022, but we welcome all fans to visit our larger store on Market Street in Union Square."