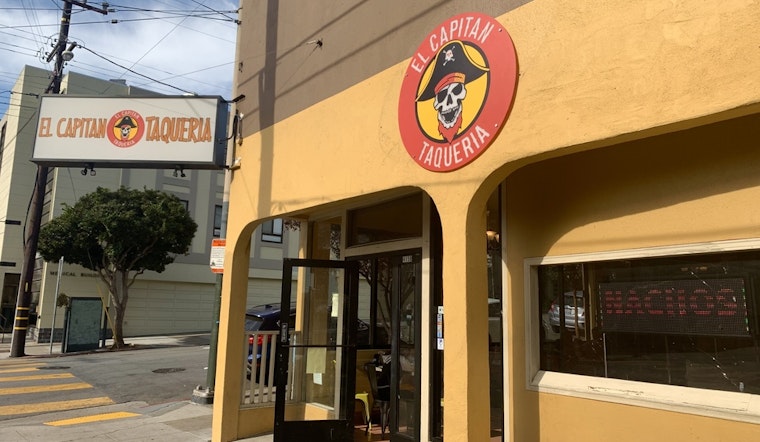 Published on January 19, 2023
After three years in the Castro, Mexican restaurant El Capitan Taqueria (4150 18th St.) has permanently closed.
El Capitan Taqueria opened in 2019 in the former Zapata Mexican Grill space.
Hoodline reached out to El Capitan owner Nimer Massis for comment but did not receive a response.
On a recent visit by a Hoodline reporter, all the tables and chairs had been removed.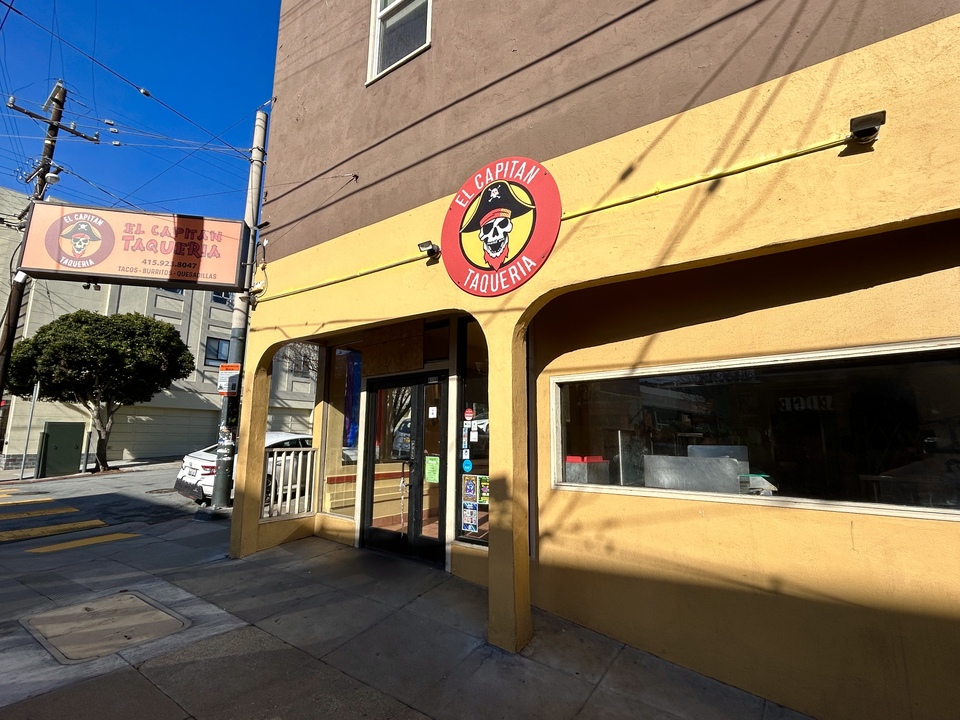 El Capitan Taqueria at 4150 18th St. is now closed. | Photo: Steven Bracco/Hoodline
Castro residents will recall Zapata closed in 2017 after 23 years in business amid a stalemate negotiating a long-term lease with landlord Les Natali.
The building is owned by controversial Castro landlord Les Natali, whose multiple storefront vacancies are often cited as contributing to the Castro's retail vacancy problem.
Natali also owns now closed video bar Badlands and restaurant Hamburger Mary's, video bar Toad Hall, and vacant storefronts at 4144 18th St and the former Under One Roof (541 Castro).
Natali did not respond to Hoodline's request for comment on the status of the El Capitan space.
While Badlands and Hamburger Mary's remain closed, public records indicate the liquor licenses are still active. Additionally, construction has been ongoing inside Badlands since the bar closed in June 2020.
In December 2021, Natali told Hoodline "Hamburger Mary's is available and/or the space is available for another restaurant."
California Department of Alcoholic Beverage Control (CA ABC) spokesperson John Carr tells Hoodline "both licenses are active, license fees have been paid, and disciplinary history is clean."
Carr adds, "The locations will soon be in a 'license surrender' status and the owner can reopen when the businesses are prepared to do so."
Carr was unable to state when the licenses would need to be surrendered.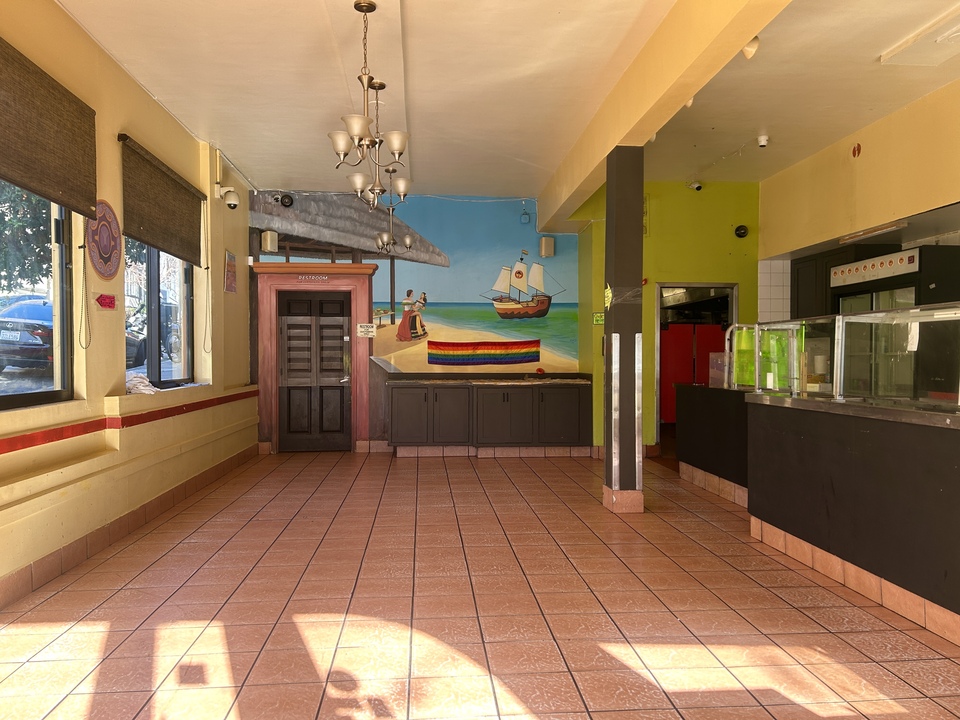 All the furniture inside El Capitan Taqueria has been removed. | Photo: Steven Bracco/Hoodline
Massis also owns additional El Capitan Taquerias in SoMa (1198 Folsom) and Polk Gulch (1725 Polk), and El Rancho Grande at 855 Divisadero (at McAllister St.). Another location of El Capitan Taqueria at 198 Guerrero closed last year after only one year in business.
Massis also owns a handful of chain restaurant locations, including hamburger chain Five Guys and fried chicken chain Popeyes.
An active listing for the property indicates monthly rent on the approximately 1,750 square foot is estimated at $8,995.
A new tenant for the space has not been announced at this time.