After sitting vacant for a year and a half, the space formerly occupied by popular Mission District brunch spot Mission Beach Cafe at 198 Guerrero St. (at 14th St.) is now home to a new location of El Capitan Taqueria. The taqueria officially opened earlier this month.
Hoodline readers may recall Mission Beach Cafe closed in June 2019 after it received an eviction notice from its landlord and had been shut down twice in 2019 by the SF Department of Public Health.
Owned by Nimer Massis, this marks the fifth outpost of the taqueria in San Francisco. He also owns El Capitan Taqueria at 1725 Polk (at Washington St.), 1198 Folsom (at 8th St.), and 714 Post (at Jones St.).
Last year, Massis opened El Capitan Taqueria at 4150 18th St. in the Castro, taking over the former Zapata Mexican Grill which closed in 2017 after 23 years in business amid a stalemate negotiating a long-term lease with landlord Les Natali.

Photo: Steven Bracco/Hoodline
Hoodline reached out to Massis for comment but did not receive a response.
"I'm excited to have the space filled, as empty storefronts are plaguing our neighborhoods," said building owner Erich Pearson. "I'm quite sure El Capitan will be a wonderful addition to the block."
Massis also owns El Rancho Grande at 855 Divisadero (at McAllister St.), and a handful of chain restaurant locations, including hamburger chain Five Guys and fried chicken chain Popeyes.
On a recent visit by a Hoodline reporter, the interior of the space had been remodeled with new fixtures, a walk-up counter, and a mural.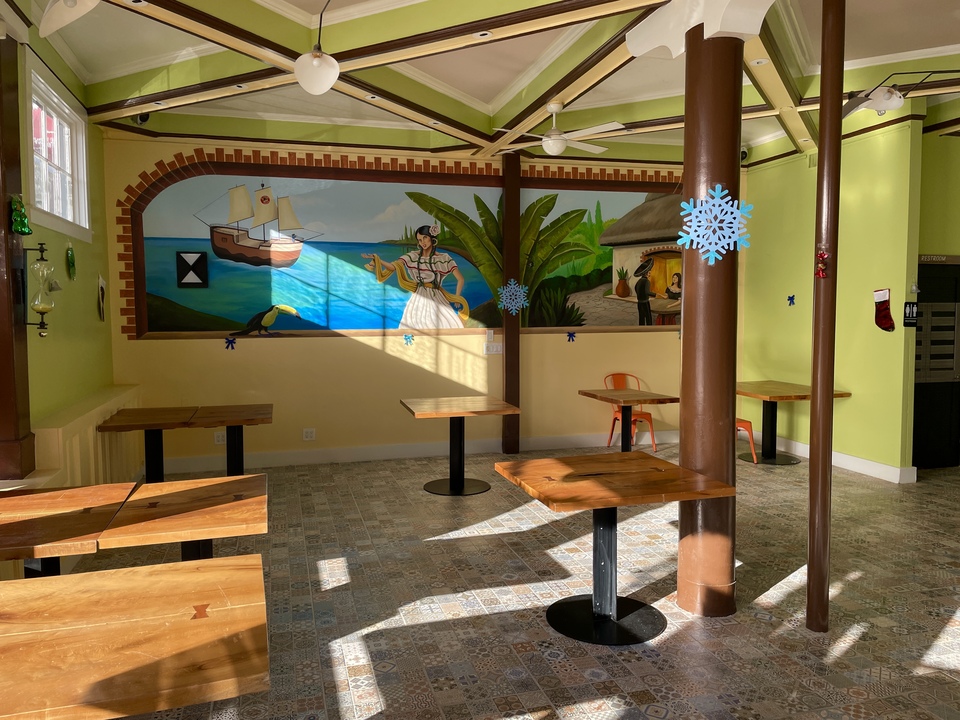 Inside El Capitan Taqueria at 198 Guerrero St. | Photo: Steven Bracco/Hoodline

Menu options at El Capitan Taqueria. | Photo: Steven Bracco/Hoodline
Menu options are similar to other locations, offering typical Mexican fare including tacos, burritos, quesadillas, nachos, and a few larger plates like enchiladas and fajitas. The California Department of Alcoholic Beverage Control (CA ABC) records indicate Massis has not applied for a liquor license at this time.
Due to the current stay-at-home order, El Capitan Taqueria is not open for indoor or outdoor dining service. Takeout service is currently available and El Capitan Taqueria has partnered with Uber Eats for delivery service.
El Capitan Taqueria is currently open daily for takeout and delivery from 10 a.m. to 9 p.m.
---
Thanks to Hoodline tipster Christopher V.! If you've seen something new (or closing) in the neighborhood, text your tips and photos to (415) 200-3233, or email [email protected] If we use your info in a story, we'll give you credit.