Sunglass Hut quietly closed its Castro store at 511 Castro Street last week.
A note in the window simply reads, "No service. Permanently closed." Sunglass Hut appears to have shuttered on Friday.
When a Hoodline reporter recently visited the store, all the merchandise had been removed from the shelves.
Hoodline reached out Luxottica Group, Sunglass Hut's parent company, who confirmed the closure.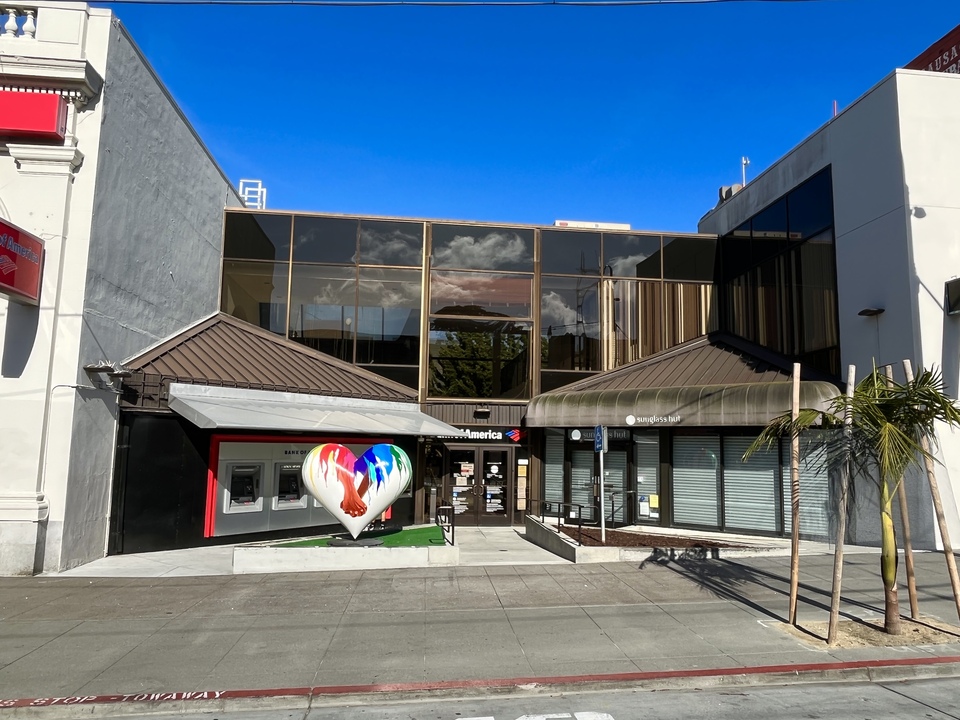 Sunglass Hut is located in the same building as Bank of America. | Photo: Steven Bracco/Hoodline
It's unclear exactly how long Sunglass Hut was at 511 Castro Street, but two longtime Castro residents tell Hoodline it was around 15-20 years. If you recall when Sunglass Hut first opened, please let us know in the comments below.
Longtime Castro residents will recall the neighborhood once had two Sunglass Hut locations. The second store was at 2327 Market St. (between Castro and Noe), now Stag & Manor.
"We have permanently closed our Sunglass Hut at 511 Castro St.," said the Luxottica spokesperson. "However we have many other stores in the city and look forward to continuing our growth and impact within the community."
The spokesperson declined to provide a reason for the closure. Sunglass Hut locations at Union Square, San Francisco Centre, Fisherman's Wharf, Pier 39, Marina, Cow Hollow, and Stonestown Galleria all remain open.
A recent incident at the store may have been a contributing factor to the store's closure. Earlier this month, West Portal resident Sean M. was at the store with his husband when they witnessed an attempted robbery.
"The security guard outside was pepper-sprayed then the assailants came in and while my husband was dialing 911," said Sean M. "I was about to start filming when the assailant came at me with pepper spray."
"My husband blocked him and body checked him hard and the other assailant as they ran out the store," added Sean M. "Unfortunately he got sprayed and had to be treated at the scene along with the unfortunate security guard who got it full in the face."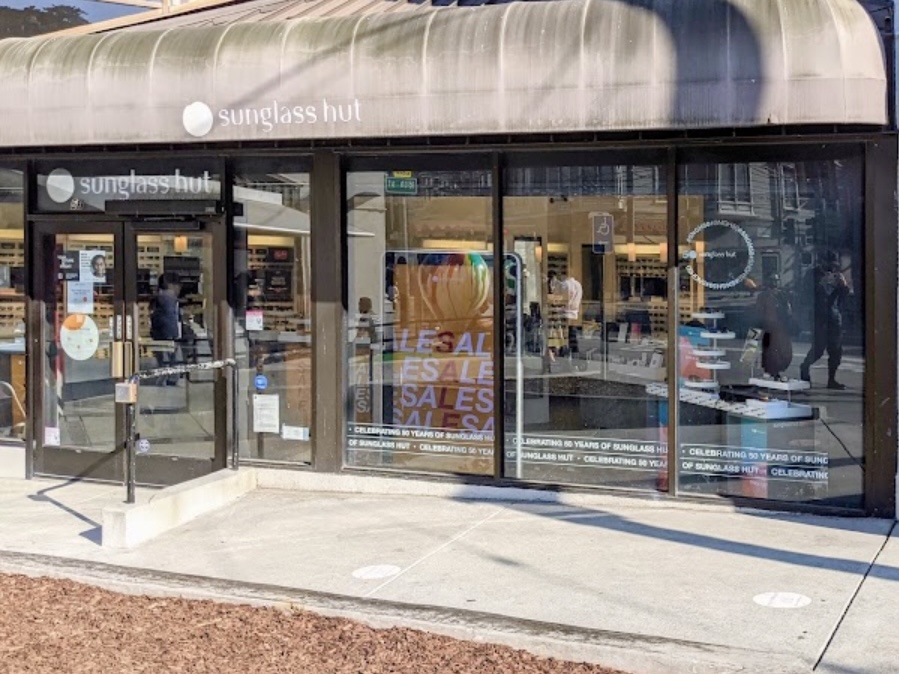 Sunglass Hut prior to its closure (September 2021). | Photo: Shelly P./Google
Sean M. tells Hoodline a police report was filed and a witness was able to take a photograph of the suspect's vehicle.
Hoodline reached out to SFPD for additional information but did not immediately receive a response.
Sunglass Hut is the third longtime business in just over a month that has departed the Castro. Earlier this month, home decor shop Kenneth Wingard (2319 Market St.) announced it was closing after 16 years and last month clothing retailer Levi's Store (525 Castro St.) shuttered after 14 years.
Ground floor retail vacancies continue to plague the Castro, and the 500 block of Castro St. alone has 8 vacancies; spaces formerly occupied by Puff 'n Stuff (504 Castro), Levi's Store (525 Castro), Dogo Love (541 Castro), Under One Roof (541 Castro), Papi Rico (544 Castro), and Blumen (548 Castro).