After nearly four years in the neighborhood, Castro floral art studio Blumen (548 Castro St.) will close at the end of the month.
Hoodline readers will recall Blumen opened in the former Whatever Store in 2018.
The announcement of Blumen's closure comes just one day after the Levi's Store across the street permanently closed after 14 years in the Castro.
Blumen owner Bruce Scarrow told Hoodline, "It's just time."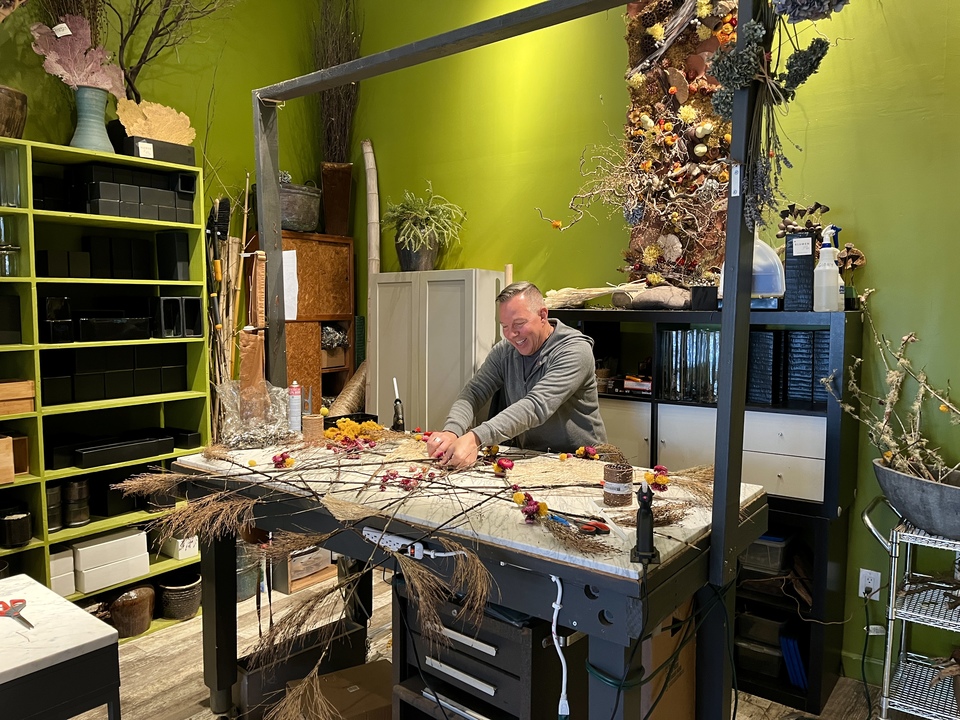 Blumen owner Bruce Scarrow working on a floral display. | Photo: Steven Bracco/Hoodline
Prior to opening Blumen, Scarrow worked on and off as a window artist at Ixia since 1997. After 34 years in business, the shop's founder Gary Weiss sold the store to Cheri Mims in 2017. Ixia permanently closed its brick-and-mortar storefront in 2019.
Scarrow tells Hoodline there were multiple factors that contributed to his decision to close the shop. "There's just a lot of negatives happening," said Scarrow. "Getting product has been really hard," said Scarrow.
Scarrow added that finding additional employees to help in the store was also difficult. "It's come to the time to let it go," said Scarrow.
Homelessness and unwanted street behavior were also major factors contributing to the store's closure. "It's just been a mess," said Scarrow about street conditions.
Scarrow said that it's been frustrating as a small business owner. "I've been here for 30 years and honestly the problem was really bad five years ago," said Scarrow. "Now it's just beyond that."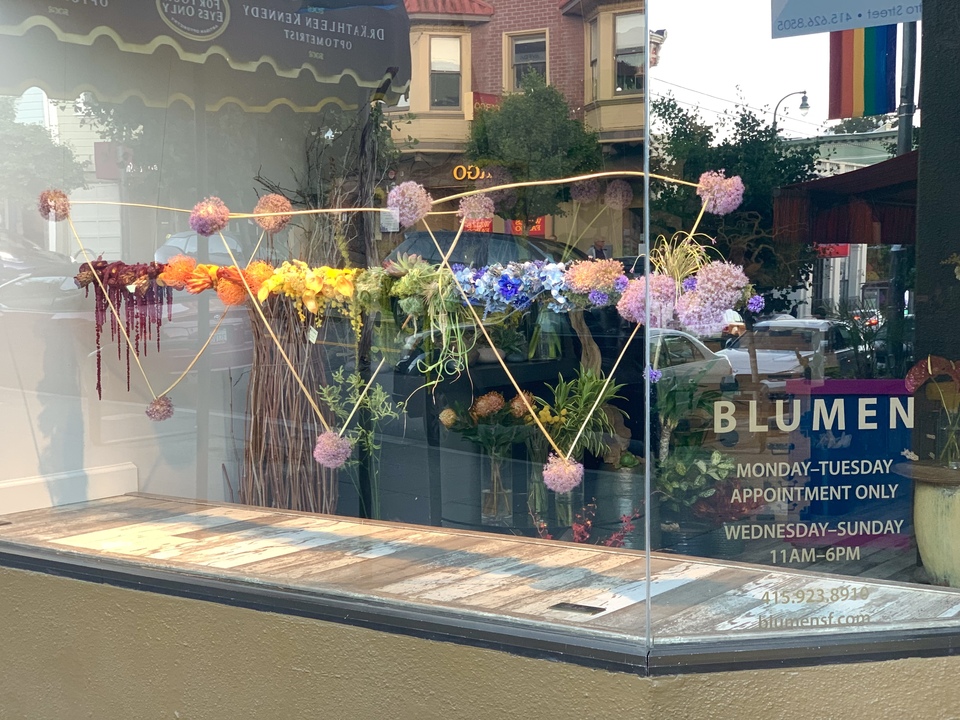 Blumen window display during Pride Month (2019). | Photo: Steven Bracco/Hoodline
COVID-19 also had an effect on Scarrow's ability to do business. "I lost all my big accounts," said Scarrow.
Scarrow said that he did not apply for a Small Business Administration (SBA) Paycheck Protection Program loan (PPP). "It just didn't make sense for me to do that," said Scarrow.
Moving forward Scarrow said he is not planning to open another floral shop instead, he plans to spend more time visiting family and traveling.
Scarrow said he attempted to sell the business to past employees but no one was interested. "It's not a huge money-maker without the hotels and restaurants."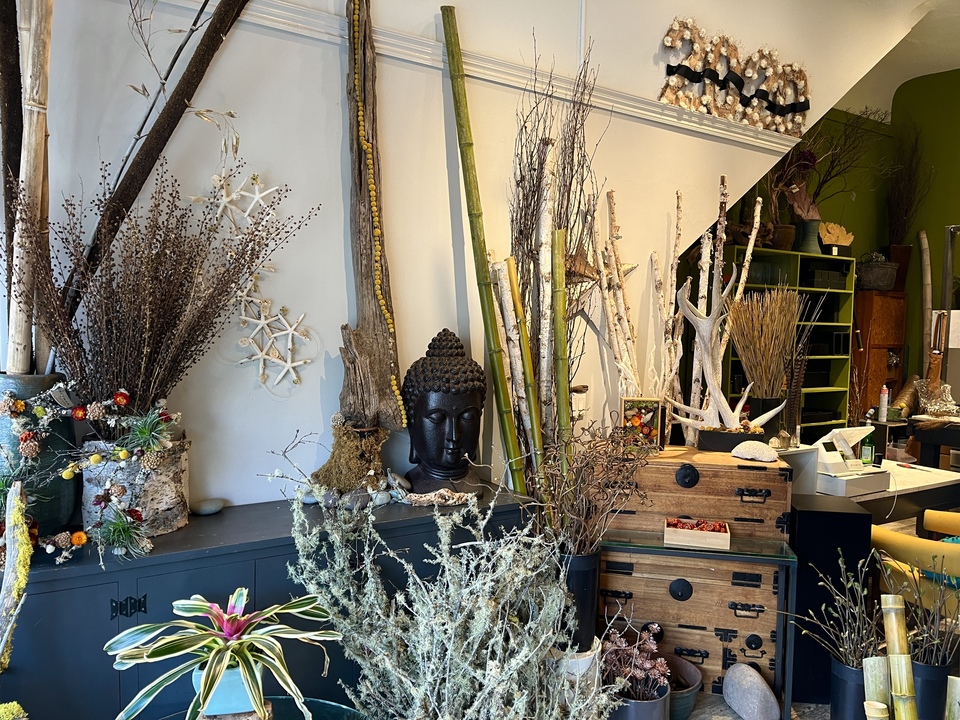 Inside Blumen at 548 Castro. St. | Photo: Steven Bracco/Hoodline
"I'm really proud of what I built, my brand, and my product," said Scarrow. "I've got a five-star rating on Yelp and I basically started this with nothing."
At this time, a new tenant has not been identified to fill the vacant storefront.
Blumen's store closure adds another storefront vacancy to the 500 block of Castro St.
Ground floor retail vacancies continue to plague the Castro, and the 500 block of Castro St. alone has 6 vacancies; spaces formerly occupied by Puff 'n Stuff (504 Castro), Levi's Store (525 Castro), Dogo Love (541 Castro), Under One Roof (541 Castro), and Papi Rico (544 Castro).