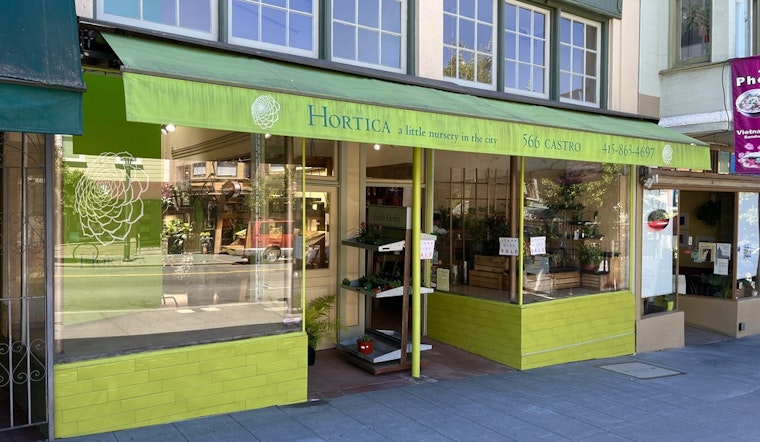 Published on June 28, 2022
After nearly 30 years in the Castro, full-service nursery and garden shop Hortica (566 Castro St.) has announced it will permanently close.
Owner David Gray confirmed the news to Hoodline. Gray said the shop would likely close in early July.
Until then, customers can take advantage of 20-50% store-wide sales.
"The store hasn't been profitable for a few years," said Gray about the store's closure.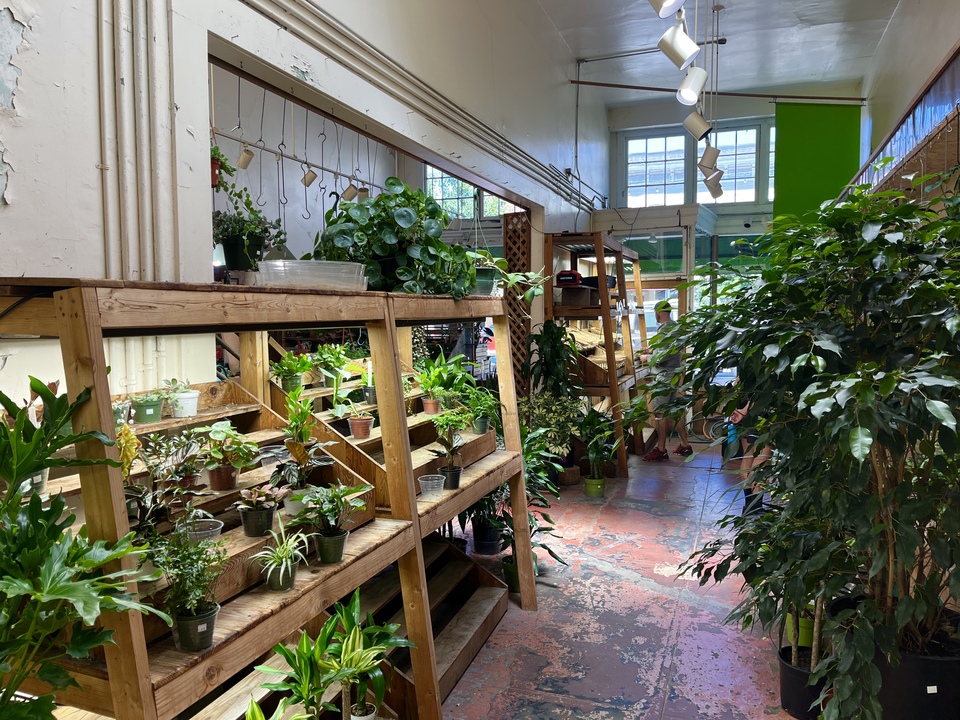 Inside Hortica at 566 Castro St. | Photo: Steven Bracco/Hoodline
Gray's time at the Hortica goes back to its founding in 1994, when he started as an employee. Then, in 2004, he purchased the shop and has run it ever since.
Hortica specialized in indoor and outdoor plants with a surprisingly large nursery — over 240 flats of flowers, seasonal plants, fruit trees, bamboo, and vines — located in the back. Throughout the years, Gray gave customers advice and ideas for Castro residents' gardening needs no matter the season.
Gray emphasized that his landlord has been understanding. "My landlord has been very forbearing," said Gray. "She hasn't forgiven the rent, she's been forbearing. She's out of patience, I'm out of patience."
Public records indicate the approximately 2,200-square-foot building, which also houses Brand X Antiques (570 Castro), last sold in April 2019 for $2.46 million.

Tommy's Plants at 566 Castro St. (1983). | Photo: Max Kirkeberg/SFSU
According to Gray, the storefront has been a nursery for 52 years.
Back in 1970, the nursery was known as Tommy's Plants, owned by Tommy Zalewski. "Tommy had the store until he died in 1985," said Gray. "He was one of the first people to die of AIDS."
According to an archived Bay Area Reporter obituary, Zalewski died on September 24, 1985.
After Tommy's Plants, Gray said the storefront became JDG Gardens. Two of the owners from JDG then renamed the shop Hortica.
Gray said Hortica does not mean anything specific in gardening terms. "Horticulture is the study of more intensive cultivation of plants," said Gray. "They just made up a word."
Prior to being a nursery, Gray said the store was operated by custom leather jacket manufacturer East West Musical Instruments Company.
After East West Musical Instruments Company moved to Folsom St., Gray said it was briefly an antique shop where Tommy sold plants out of one of the windows. "He was so successful selling plants, that he took over the lease," said Gray.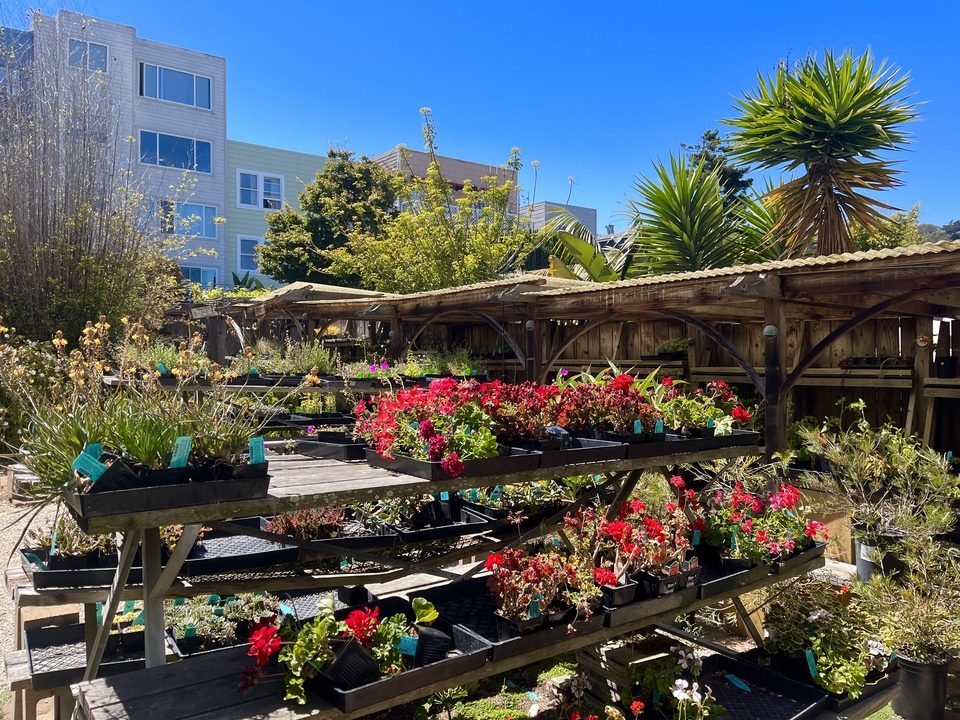 Hortica's backyard garden plant area. | Photo: Steven Bracco/Hoodline
Looking back on his nearly three decades in the Castro Gray said, "It has been really great to meet a lot of regulars." "I've had customers for almost that whole time."
At this time Gray said he's not sure what he's going to do next, "I'm gonna have to find a job."
Gray said he was uncertain if the location would remain as a plant store. "The rent is so high, I can't see how someone is going to make it."
Hortica's store closure adds another storefront vacancy to the 500 block of Castro Street. Ground floor retail vacancies continue to plague the Castro, and the 500 block of Castro Street alone has seven vacancies.
Earlier this year the Levi's Store (525 Castro), Blumen (548 Castro), and Sunglass Hut (511 Castro) closed. Blumen's location was recently taken over by plant shop How's It Hanging (more to come later this week).
Spaces formerly occupied by Puff 'n Stuff (504 Castro), Dogo Love (541 Castro), Under One Roof (541 Castro), and Papi Rico (544 Castro) remain vacant.
Castro residents in search of home gardening and plant need still have a variety of options including - Cliff's Variety (479 Castro), Ampersand (2190 Market), and Plant Therapy (2077 Market)