Here's another brief roundup of recent changes to Castro businesses during the shelter-in-place.
Openings
Ampersand (2190 Market St.)
Floral shop and design studio Ampersand has made its debut at 2190 Market St., where it's currently open for pickups and drop-offs only.
Hoodline reached out to co-owners Benjamin Boso and Emerson Boyle for comment, but did not receive a response.
We first broke the news on Ampersand last year, when Boso and Boyle were still debating whether to hang on to their original location, a former barn at 16th and Albion streets in the Mission. 
They've since decided to let it go. 
"While we'll forever love the dilapidated, forgotten barn that we transformed, it's time to let this place go and move to a better space for us to continue to expand our growth in the era after COVID," they explained on Instagram.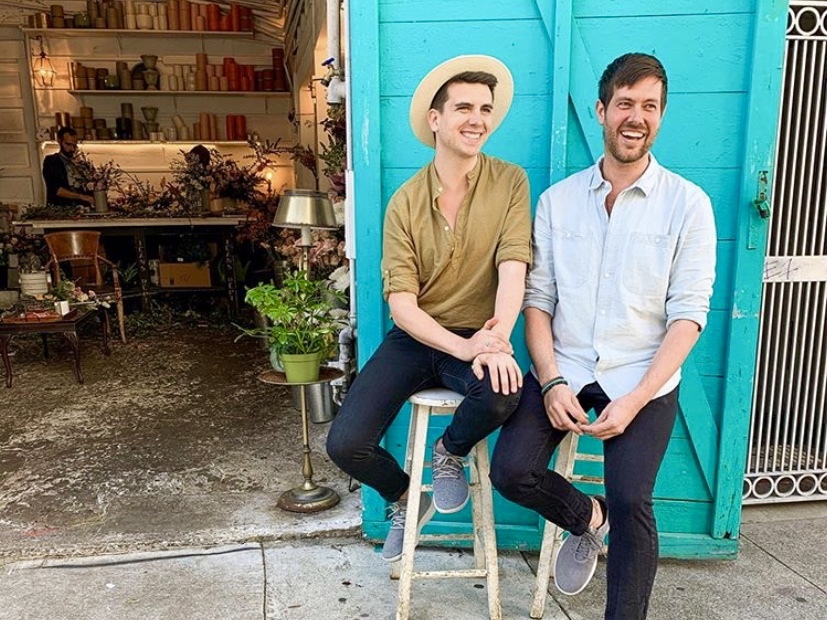 Ampersand will fill the third and final ground-floor retail space at apartment complex The Duboce, at Market and Sanchez streets.
The floral shop is situated between beer garden Willkommen and laser hair removal clinic SEV Laser.
Underglass Custom Framing (2239 Market St.)
Underglass Custom Framing has made the move from its three-decade home on Church Street to a new space at 2239 Market St., formerly Sweet Inspiration Bakery.
As we reported last year, the shop decided to leave the Church Street space because of a mandatory seismic retrofit. The retrofit would have forced it to close for months, and ultimately reduced the square footage it needs for its production area.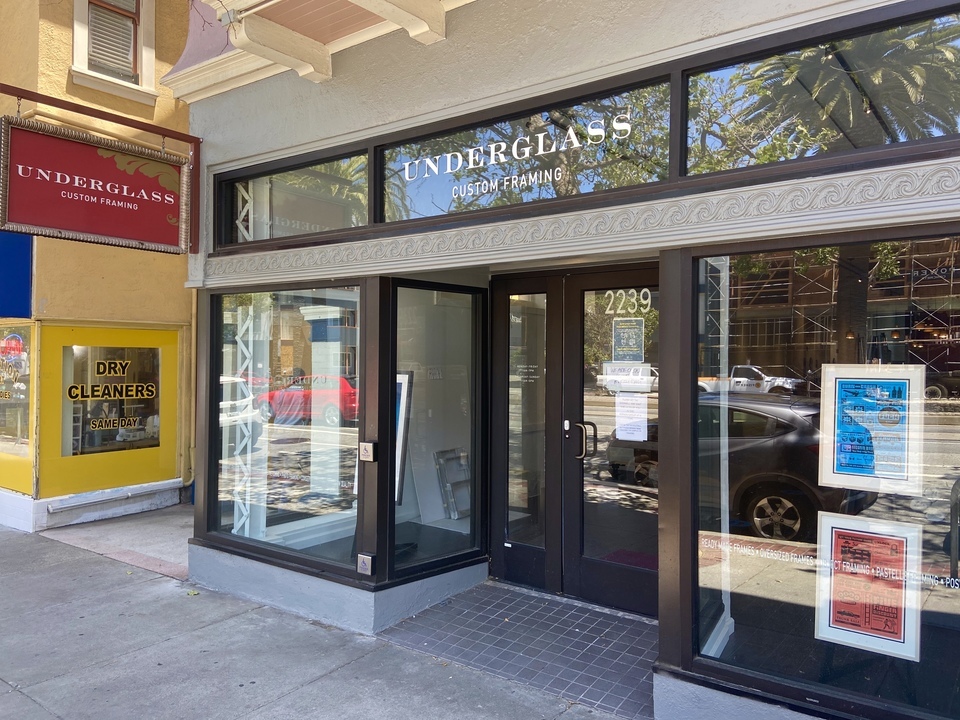 While Underglass did not respond to a request for comment, it did announce the new shop's opening on Instagram. 
"We appreciate you being patient and kind while we get our act back together after the unexpected shutdown," owners Matthias Brandt and Eric Funk wrote. "We're working on all the projects that were in the shop when we closed, and can't wait to see your new pieces."
Underglass also continues to operate its Hayes Valley location, at 524 Gough St. Both shops are currently open daily, from 11 a.m. - 5 p.m. 
Re-openings
With outdoor dining once again allowed in the city, a number of businesses have reopened to serve customers — some of them offering outdoor seating for the very first time, thanks to the city's "shared spaces program."
Bars The Edge (4149 18th St.) and Midnight Sun (4067 18th St.), which are owned by the same business partners, have reopened with outdoor dining on the sidewalk and in adjacent parking spaces. Their sister bar, Beaux (2344 Market St.) will reopen by Thursday.
None of the bars have on-site kitchens, so they've partnered with neighborhood restaurants in order to sell food. The Edge has joined forces with El Capitan Taqueria (4150 18th St.), while Midnight Sun has partnered with Oz Pizza (508 Castro St.) and Oz Burgers (4092 18th St.) Beaux will team up with recent arrival Taco Boys (2312 Market St.).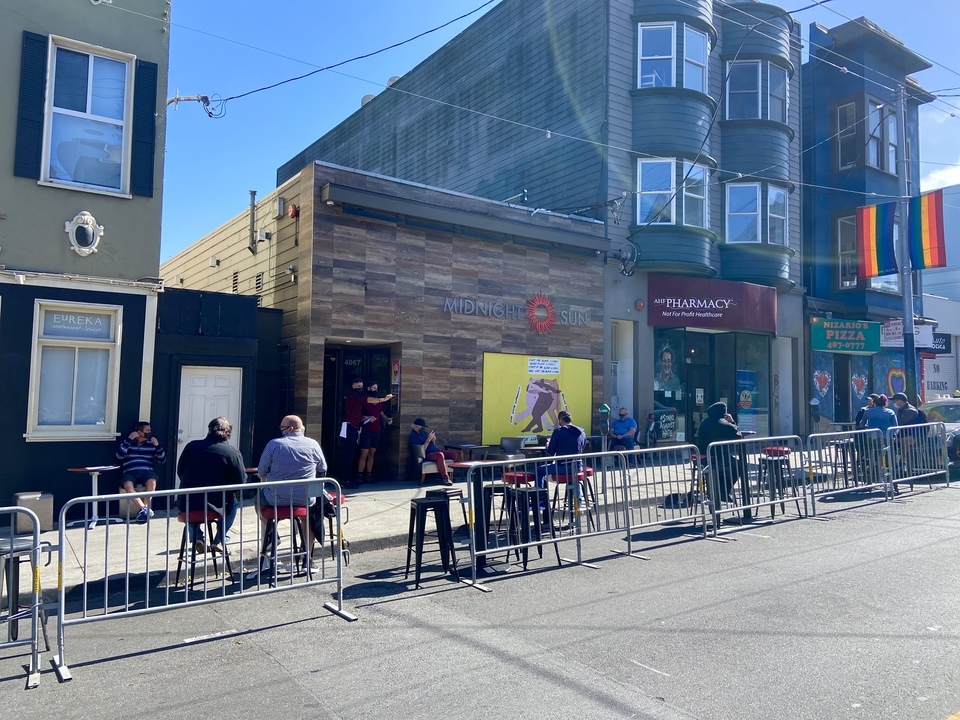 Other Castro establishments to add outdoor dining include beer garden Willkommen (2198 Market St.), sports bar Hi Tops (2247 Market St.), Anchor Oyster Bar (579 Castro St.) and arcade bar and restaurant The Detour (2200 Market St.). The latter two businesses are open for the first time since the shelter-in-place began.
"The turnout so far has been great," said Detour co-owner Shawn Vergara.
Not all the recent reopenings are restaurant-centric, either. Gym MX3 Fitness (2336 Market St.) is using its sidewalk for outdoor personal training, while Dog Eared Books (489 Castro St.) is offering curbside service.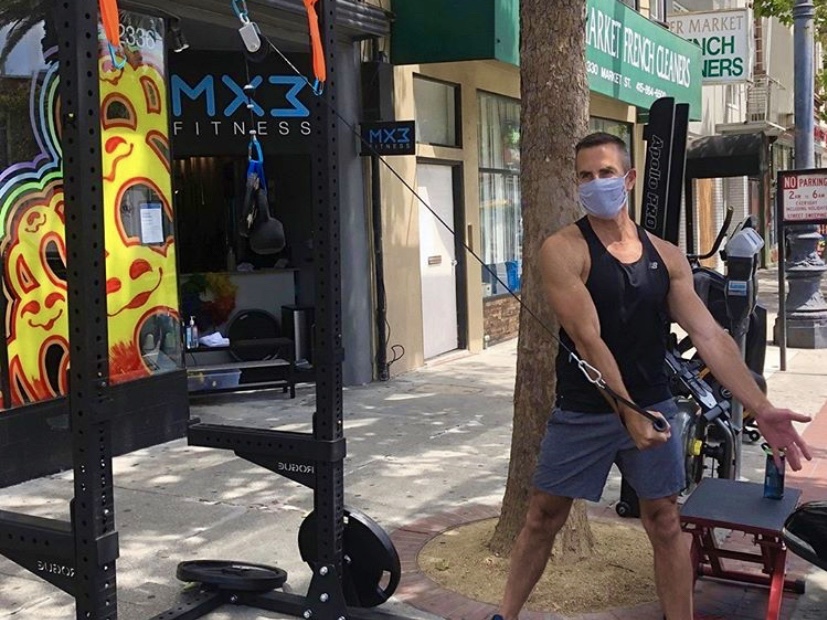 Reopening has been bumpy for at least one neighborhood business: The Mix (4086 18th St.), which had been serving cocktails and food on the sidewalk, closed again due to the city's recent spike in COVID-19 cases. 
A representative didn't respond to multiple requests for comment about the closure, which is confirmed in a sign on the bar's door.