Castro's apartment-ready plant shop Plant Therapy has outgrown its current location at 2095 Market St. (at Church St.) and opens tomorrow in a new, larger location.
Fans of Plant Therapy won't have to branch out too far to find its new location as they've moved one door down to 2077 Market St., formerly Photoworks.
After less than two years at its current location, Plant Therapy owner Chai Saechao tells Hoodline, "we're all really excited to have more open space."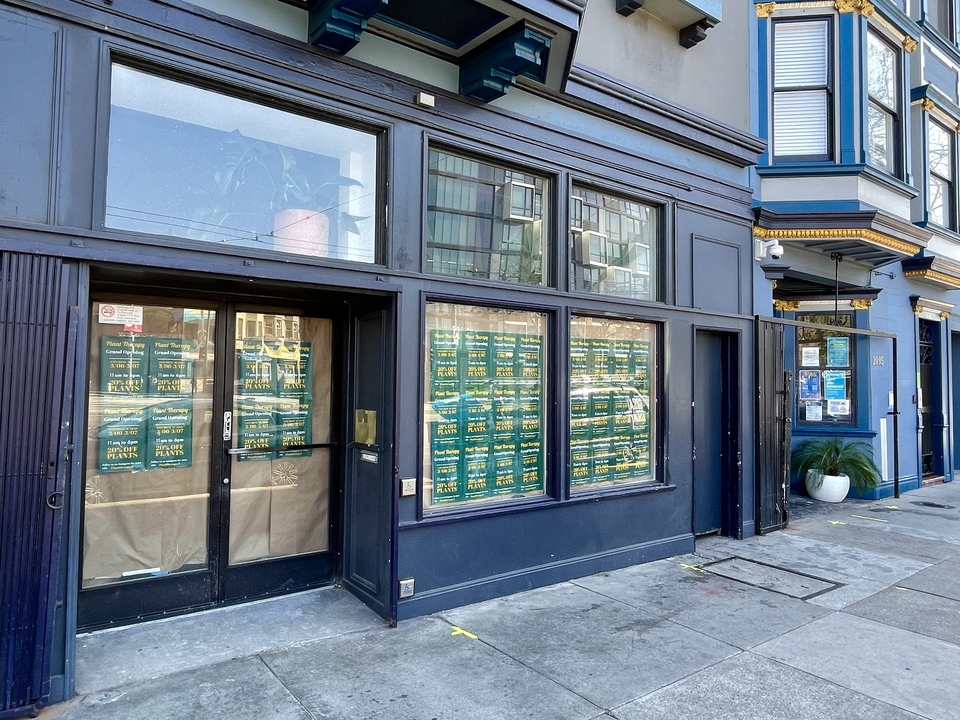 Plant Therapy opens one door over at 2077 Market St. tomorrow. | Photo: Steven Bracco/Hoodline
"Currently our shop is really compacted," said Saechao. "The important thing for all of us and our customers is having social-distancing in mind."
"We were pleased to be able to accommodate Plant Therapy's growth in finding a nearby larger space only one door over," said Justine Shoemaker of property manager Veritas Investments.
Saechao tells Hoodline that during the pandemic Plant Therapy grew a lot. "As people got into plants, our business grew as well," said Saechao. "We've just outgrown our space."
Saechao said there was a constant struggle to keep the store stocked all the time. "We wanted to have more variety but we couldn't always get a wide variety because our shop was so small," said Saechao. "The idea of moving into a larger space made sense."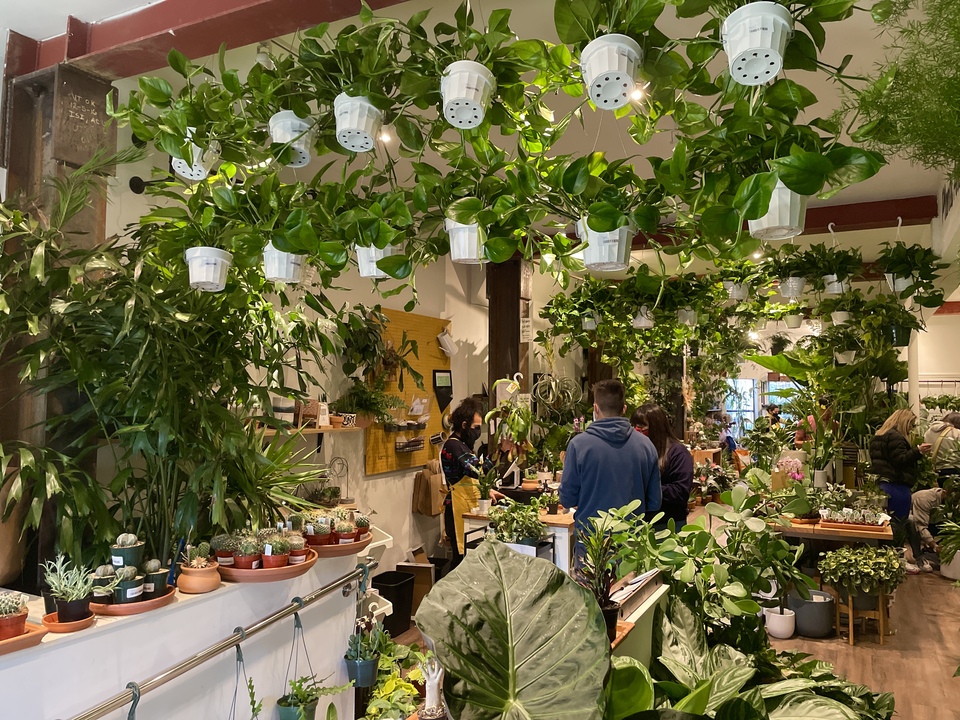 Inside Plant Therapy's store at 2095 Market St. | Photo: Steven Bracco/Hoodline
Customers can expect a larger variety of plants and pottery. "We want to get more into outdoor plants like patio plants," said Saechao. With taller ceilings and big windows, Saechao said the new store will also accommodate tall trees.
Looking at plant options in the area Saechao said, "there isn't really a big garden center in the area and there's opportunity to offer more outdoor plants."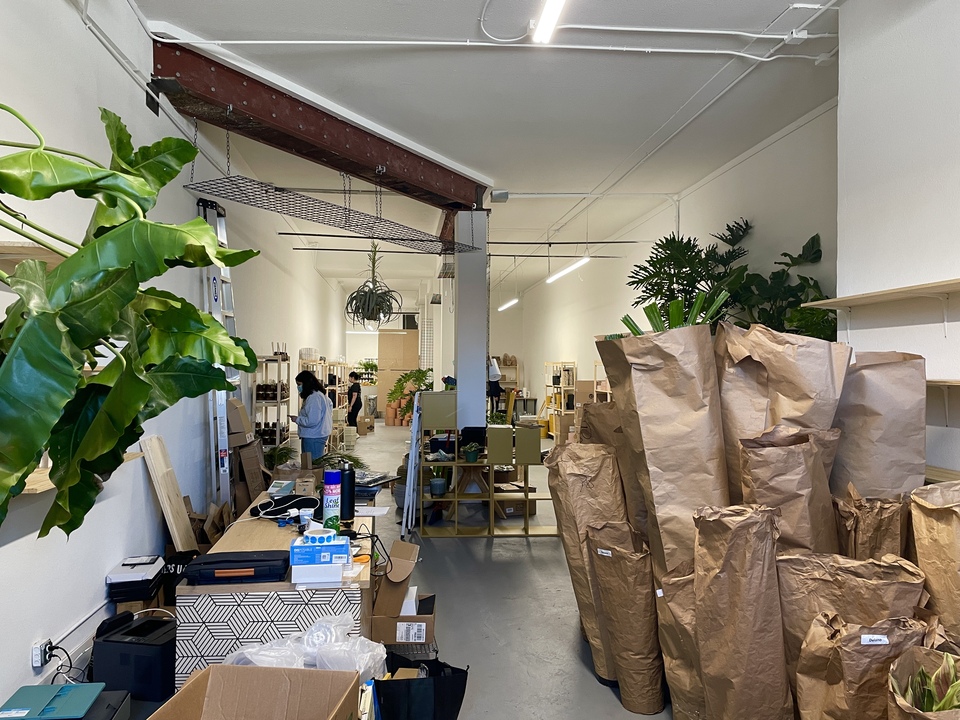 Plant Therapy reopens Saturday. | Photo: Steven Bracco/Hoodline
As it has for most small businesses, Saechao said the past year has been difficult. "There was a lot of uncertainty in the beginning," said Saechao. "But we figured out what works well by being observant and seeing what other people were doing."
Plant Therapy opened its first location in the Tenderloin in 2018. Saechao said already being an established business helped him navigate the past year. "I already understood what our customers want," said Saechao.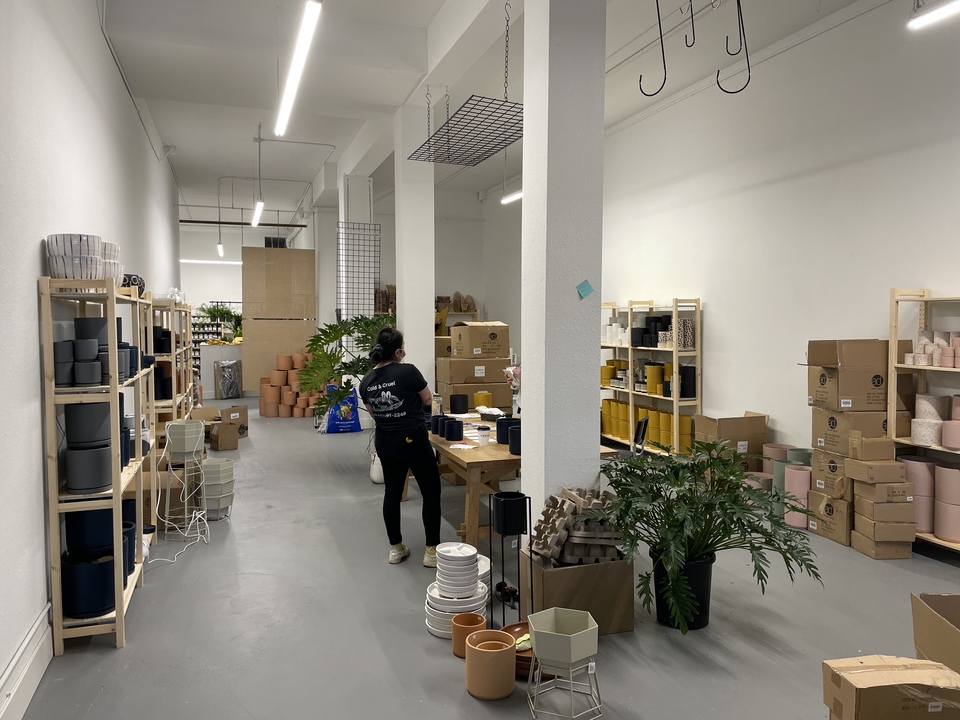 Plant Therapy employees prepare to open the store on Saturday. | Photo: Steven Bracco/Hoodline
Saechao tells Hoodline he also received a coronavirus-related Paycheck Protection Program (PPP) loan from the Small Business Administration. Public records indicate Plant Therapy received $60,000.
"That did help us take care of a lot of the employee payroll while we figured things out," said Saechao about the loan.
The larger space will also allow Plant Therapy to host more events for customers. Prior to the pandemic, Plant Therapy was hosting a Plants & Wine Happy Hour which allowed customers to socialize while learning about plant care.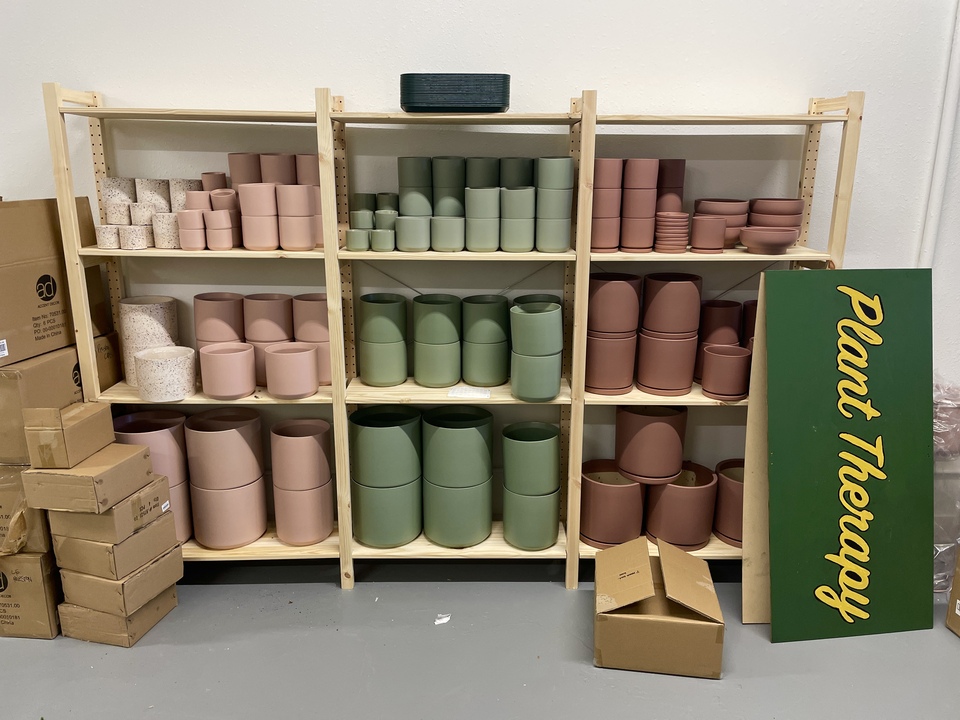 Pottery available at Plant Therapy's new location. | Photo: Steven Bracco/Hoodline
"We would love to do that again but we'll wait until it's safe to resume," said Saechao. Saechao said he's also working on a variety of other events including plant workshops.
Saechao tells Hoodline Plant Therapy is currently hiring and looking for potential employees who enjoy being around people.
"We're more a community plant store than anything else," said Saechao.
Shoemaker tells Hoodline they're currently working on filling the vacancy left by Plant Therapy and have had plenty of interest in the space. According to Shoemaker, the approximately 2,600 square-foot space previously occupied by Rikkers Liquor is also available.
"It would be great for a business benefiting from the complimentary foot traffic, such as a book store, home goods, health/gym related or other neighborhood-serving retail," said Shoemaker.