A new and provocative natural wine bar has just opened in SoMa and will no doubt make a big splash in the nightlife scene. Sluts Wine Bar started welcoming guests on Friday, February 3rd, at 1116 Folsom Street. The space was formerly the wine shop and bar Terroir, which had been a natural wine staple for the past 15 years. Sluts was created by restaurateur and chef Imana, who prefers to go by only her first name. Imana started running Sluts as a pop-up out of her Oakland restaurant Hi Felicia, which itself started as a pop-up restaurant that was run out of her own apartment.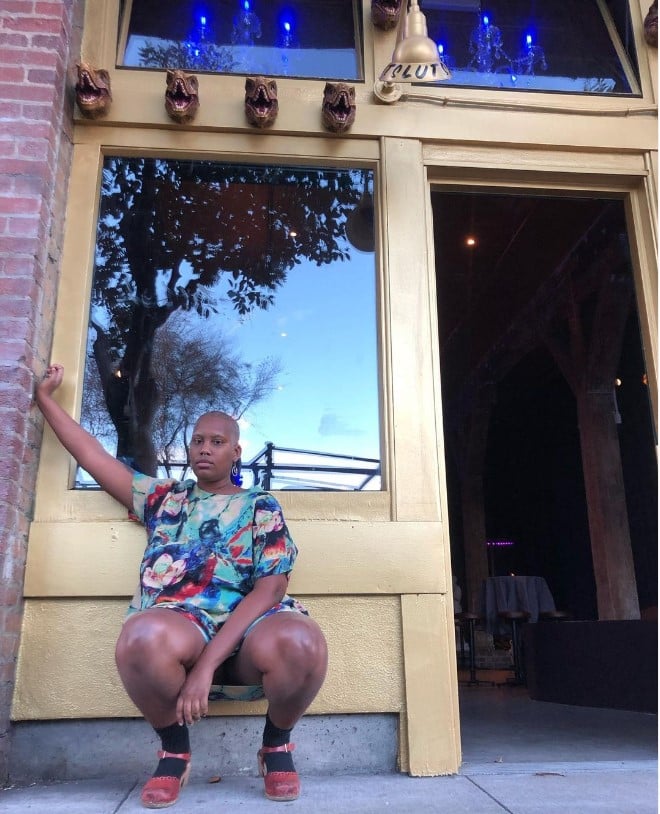 Imana outside Sluts. | Photo Credit: Instagram/@slutsthewinebar
Imana is known for pushing boundaries and does not shy away from being controversial, which may be obvious in the naming of Sluts. She says the name is meant to sort of shake up the bar and wine industries, which are traditionally dominated by men, while changing society's definition of the word slut. "I think the power is claiming it, and claiming womanhood, and feeling liberated and safe in my sexuality — it's just a word that encompasses embracing who you are and not being shamed for being yourself, and I just wanted to find a way to tie that into a business," Imana told Eater.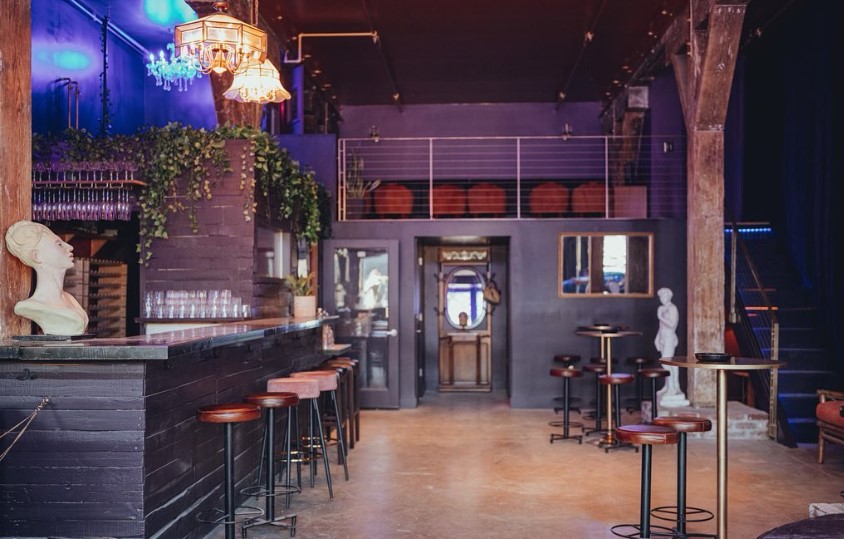 Photo Credit: Instagram/@slutsthewinebar
Sluts brings forth a certain irony when it comes to the contrast between the wine and the food menu. Imana stocks some popular local and international wine labels like Everwild, Lula, TyTy, and Richmond Purity Wines. However, the bodega-like food menu features things like Lunchables, Lean Cuisine, Cup O' Noodles, and Chips Ahoy. The interior of Sluts has a maximalist vibe that is dramatic yet welcoming. Imana chose touches like Violet Beauregarde from Willy Wonka & the Chocolate Factory, along with deep blues, golds, blue lighting, and naked fountains, just to name a few. Imana told Eater, "it's just sexy and moody and fun. It's the same as Hi Felicia in that way, but I wanted the two spaces to really play off of each other. I feel like Hi Felicia's so maximal, and Sluts honestly feels really minimal."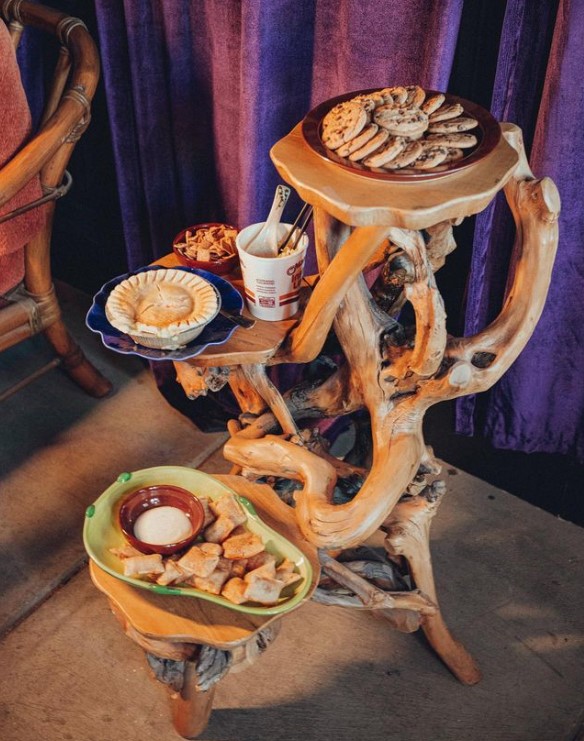 Food options at Sluts. | Photo Credit: Instagram/@hifeliciarestaurant

One thing you won't be able to miss when you get a drink is the neon sign above the bar that asks, "Spit or Swallow?" Appropriately, there's also a stripper pole next to a seating area near the window. Even the bathroom has a welcoming feel thanks to the Tic Tacs, Tums, dental floss, and other goodies to help freshen you up. "I just want people to come and have a really, really good time. I want people to have a place to be wild and crazy," Imana told Eater. You can check out Sluts from 5 p.m. to midnight on Thursday, Sunday, and Monday and 5 p.m. to 1 a.m. on Fridays and Saturdays.