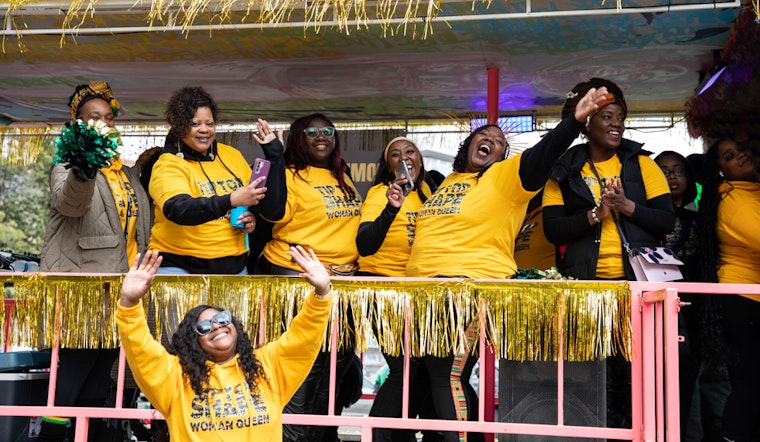 Published on February 27, 2023
Revelers braved the elements on Sunday to gather in Oakland and celebrate the sixth annual Black Joy Parade and Festival. Last year's event drew over 10,000 people from around the Bay Area. The wind and rain may have kept the crowds a little smaller this year, but it didn't lessen the community joy or the exuberance of parade goers.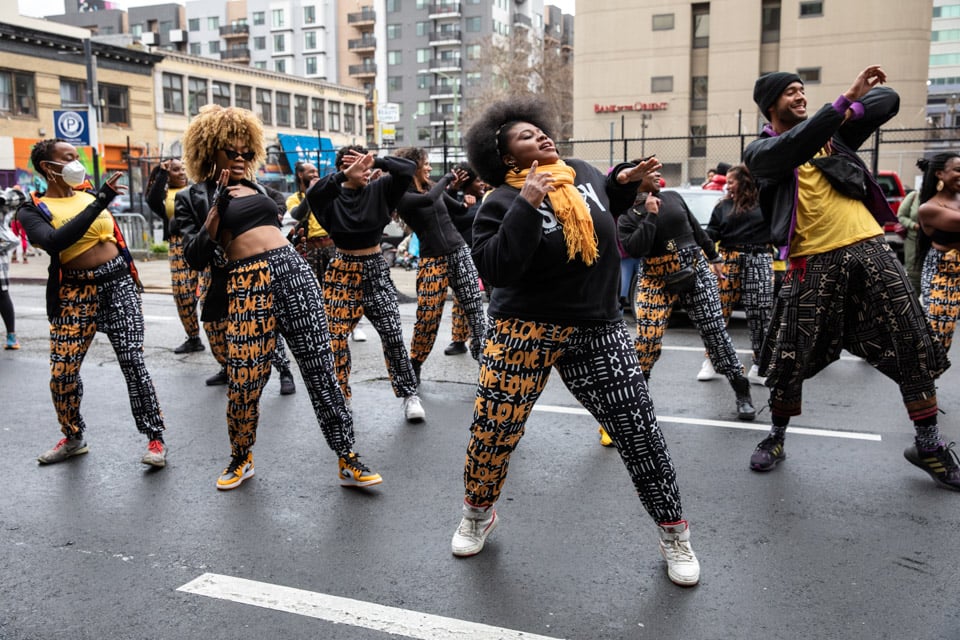 Dancers warm up before the start of the parade. | Photos: Cheryl Guerrero/Hoodline
The event was created to celebrate the Black experience past, present, and future, during Black History Month. The volunteer-run organization, started in 2018, strives to "unite a diverse community by creating a space to express … unique contributions to the Black experience." Having expanded from that first year, it now has associated business, music, and art events throughout February leading up to the parade.
Parade attendee Veronica Cummings of Richmond was excited to be able to take in the experience for the first time. "I just think that when you look at the state of being Black in America," she said, "[with] everything that's gone on, I think that we don't have that many opportunities to celebrate Black joy and [with] this parade … I think we all are just taking this opportunity to take a breath and really celebrate Black joy in Oakland. In America."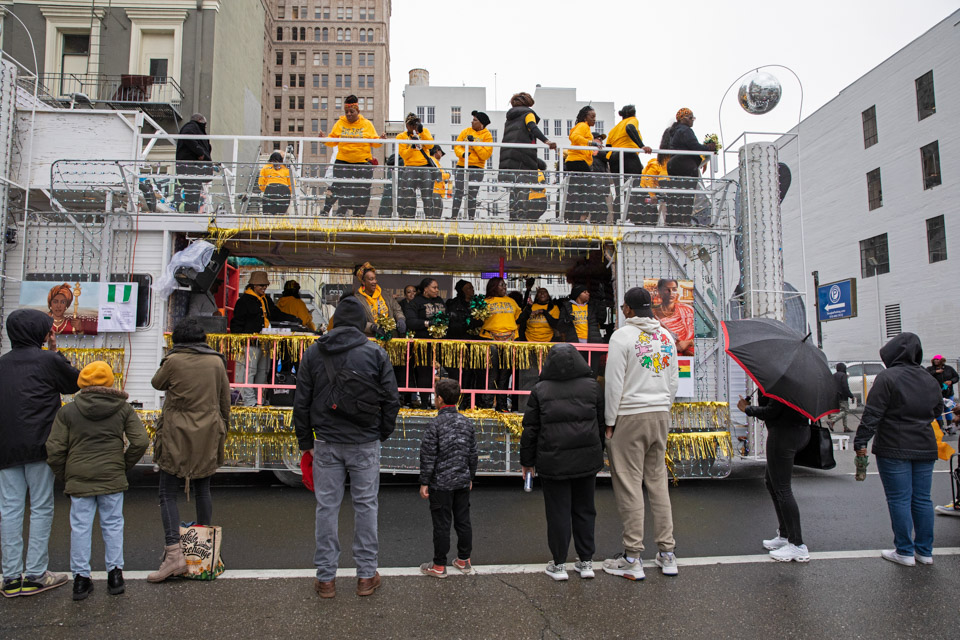 The Tip Top Shape float was a parade highlight for India Johnson of Oakland who came out to support her mom who was a part of that contingent. She said they come every year to support the parade and "watch Black people come together and unite". | Photo: Cheryl Guerrero/Hoodline
Kevin Ashley, also a first-time attendee, thought it was a missed opportunity to not have former Oakland Police Chief LeRonne Armstrong included. "I thought him being here would have been a great opportunity to bring a lot of people together," he noted. (Armstrong was fired from his post by Mayor Sheng Thao on February 15 over an unfolding scandal regarding lax discipline of officers who committed crimes.)
But he also recognized the diversity that did come together for the event. "There's always a homogenous depiction of us," he said, "and there's just so many varieties of folks out here. It's just good to be around a community a Black folks."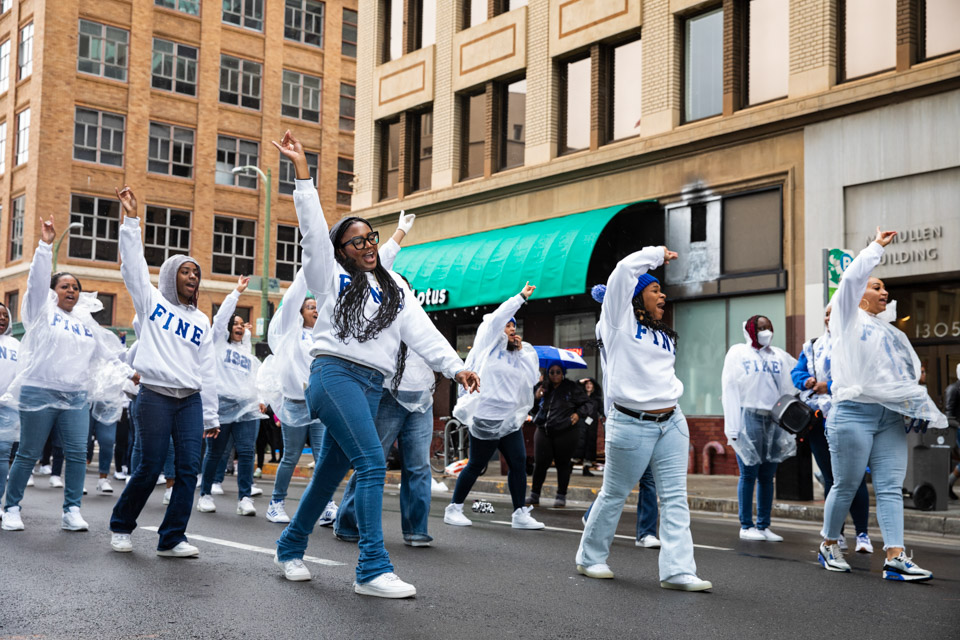 A number of sororities and fraternities took part in the parade. | Photo: Cheryl Guerrero/Hoodline
This year's parade procession ran about a half mile, leading up to the festival entrance. The festival area had over 200 Black-owned vendors participate, with food, clothing, and crafts available. There were also two stages featuring musical performances, including headliner Parliament Funkadelic with George Clinton.
"We need this," reflected Ashley. "Everybody has been isolated and secluded and just to see people smile and feel their energy. I think it's good for the city and everyone."
Here are more photos from Sunday's parade:

The Heat Danceline group.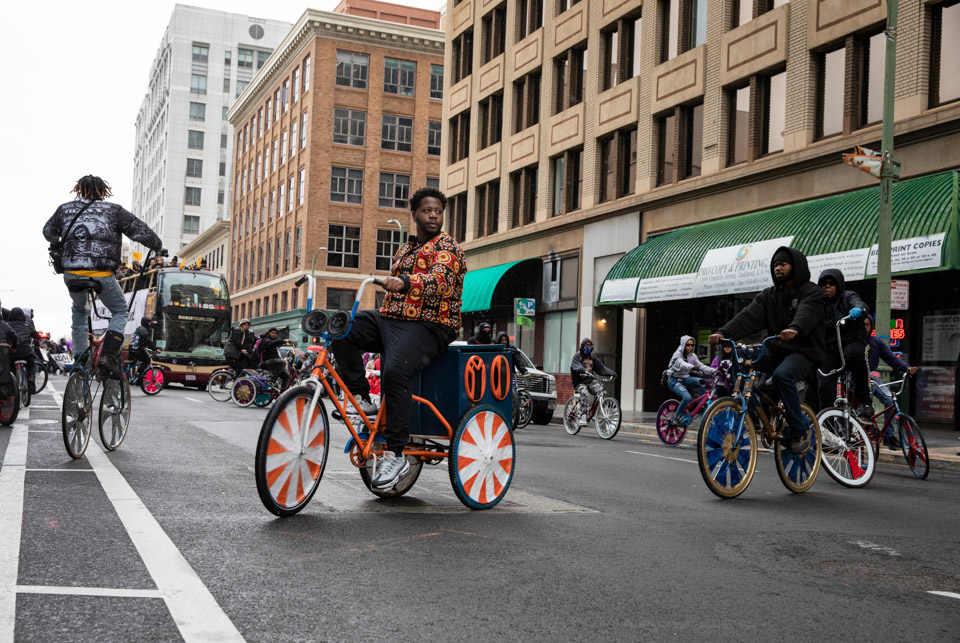 The Scraper Bike Team rolls down Franklin Street.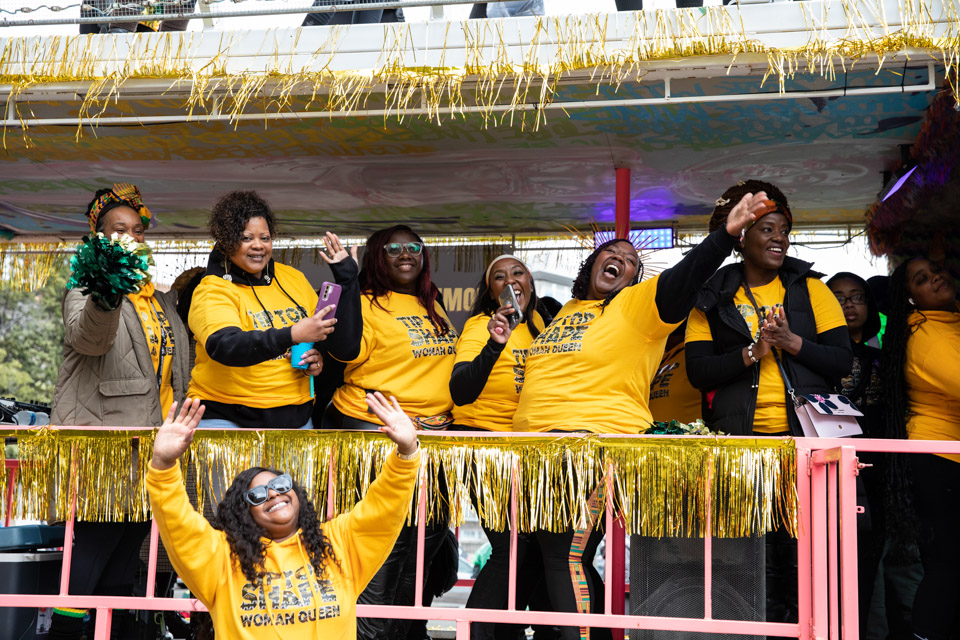 Members of the Tip Top Shape float celebrate.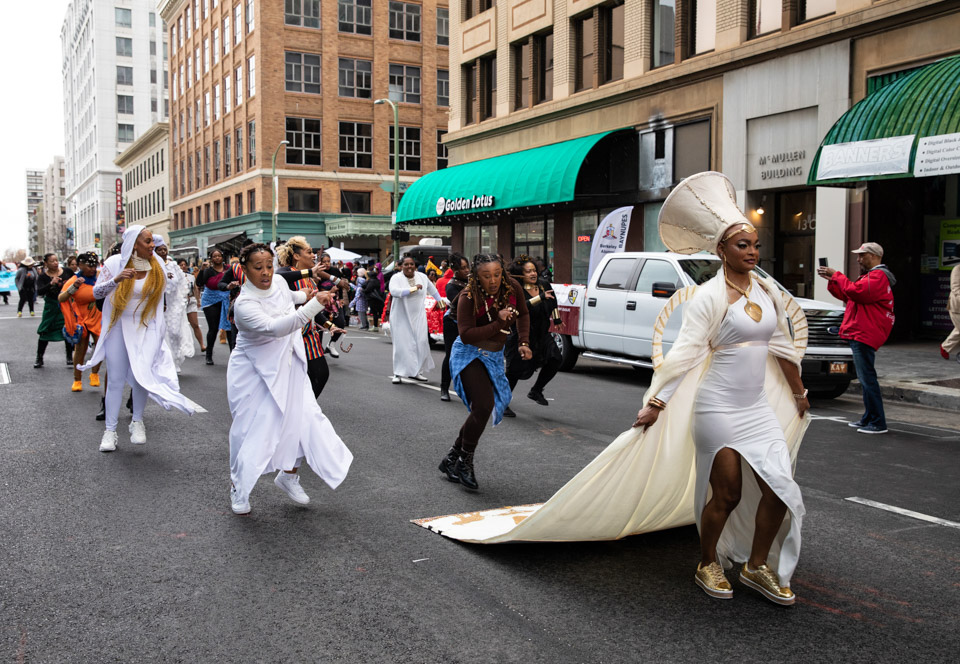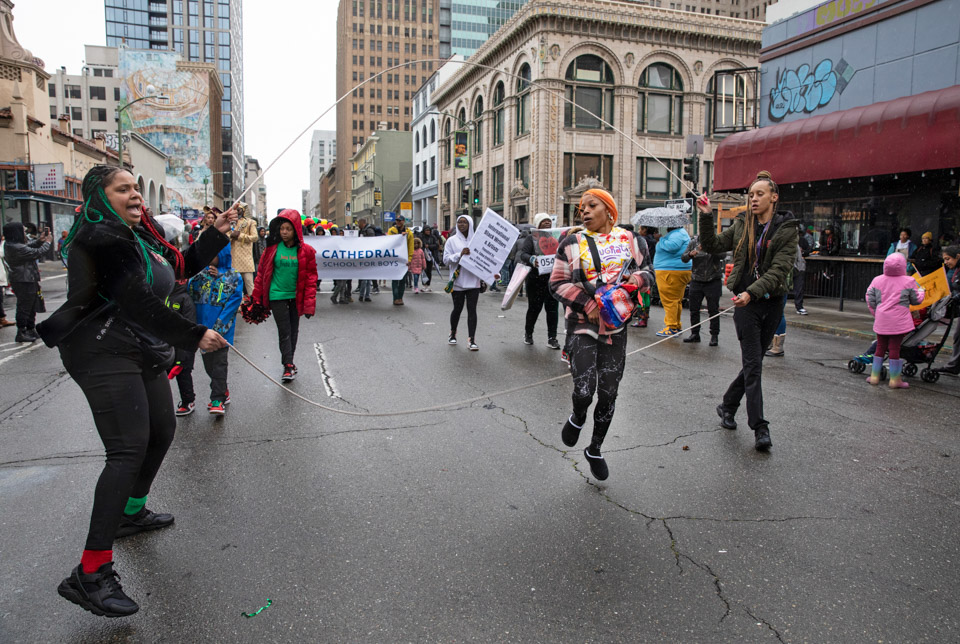 Double Dutch jump ropers do their thing on the parade route.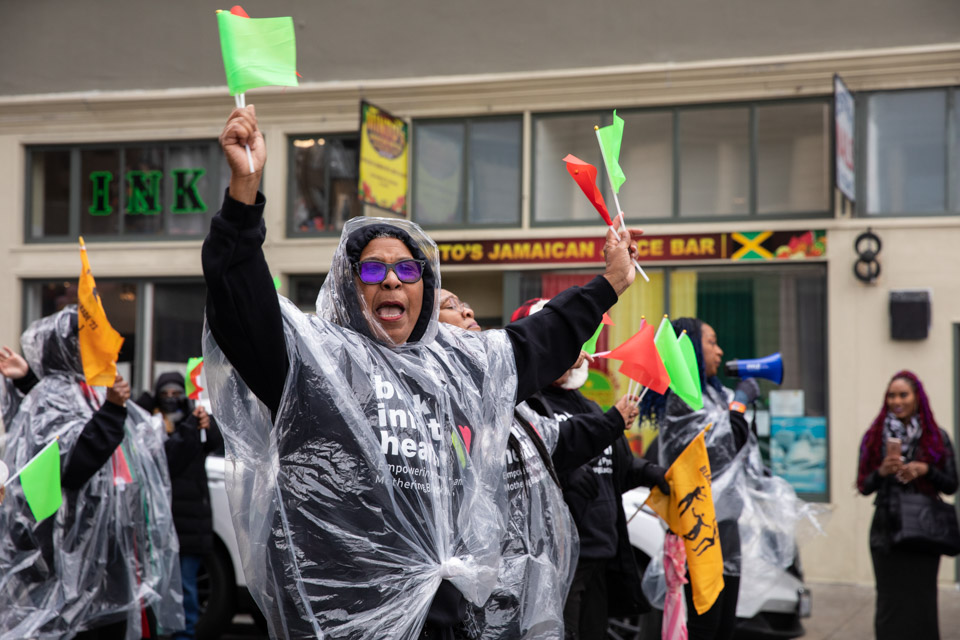 A woman in the Black Infant Health contingent waves flags during the parade.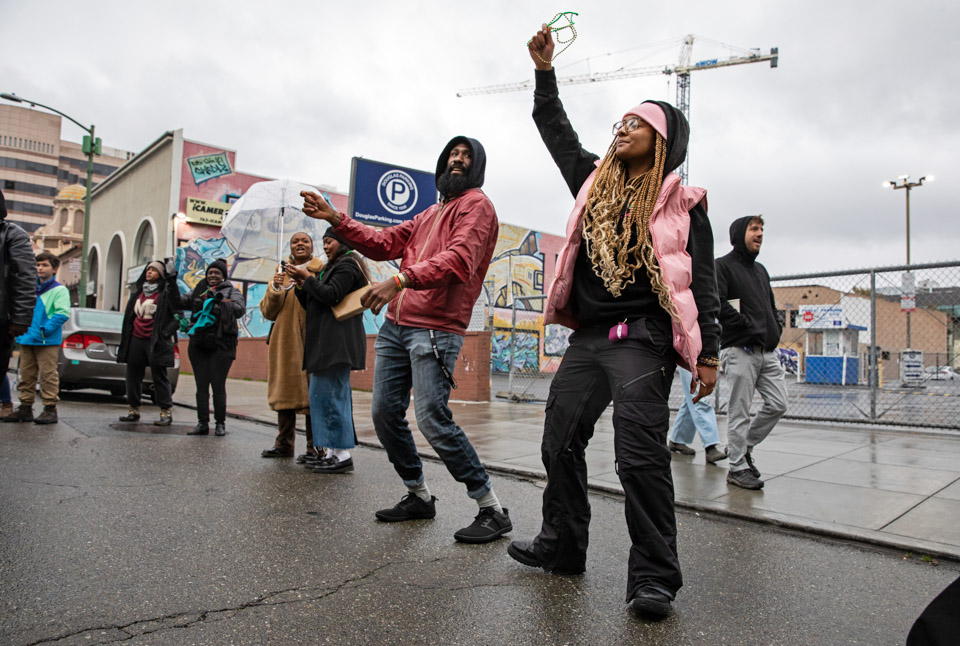 Parade viewers dance during the festivities.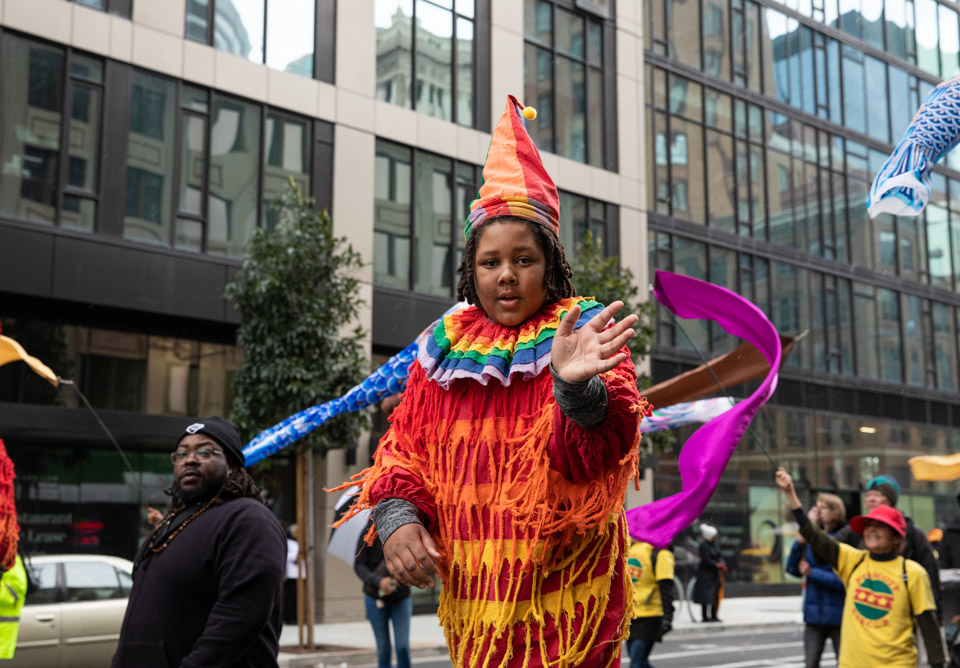 A clown from the Prescott Circus Theatre waves.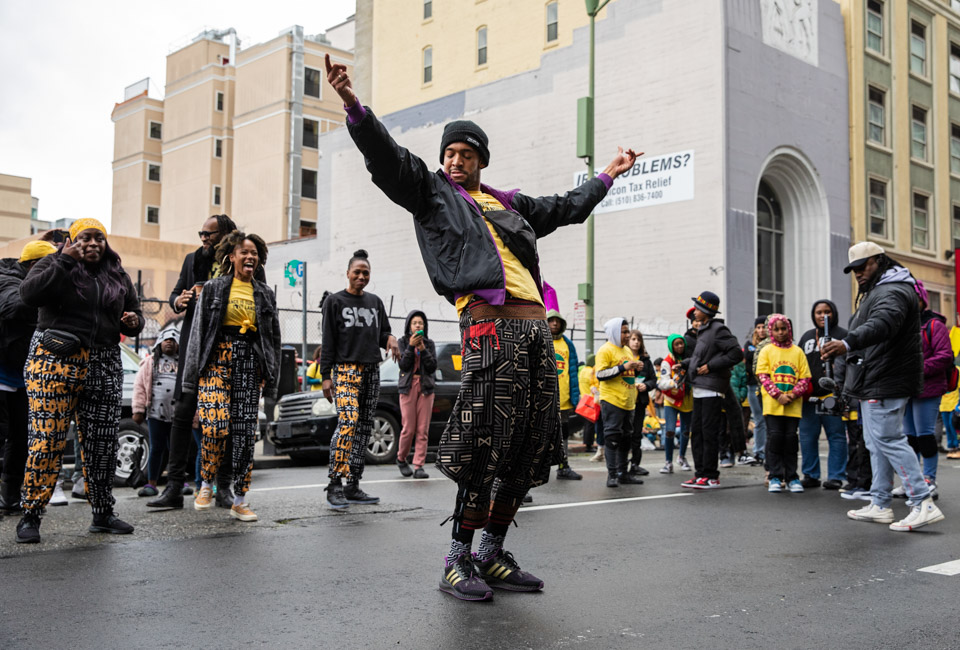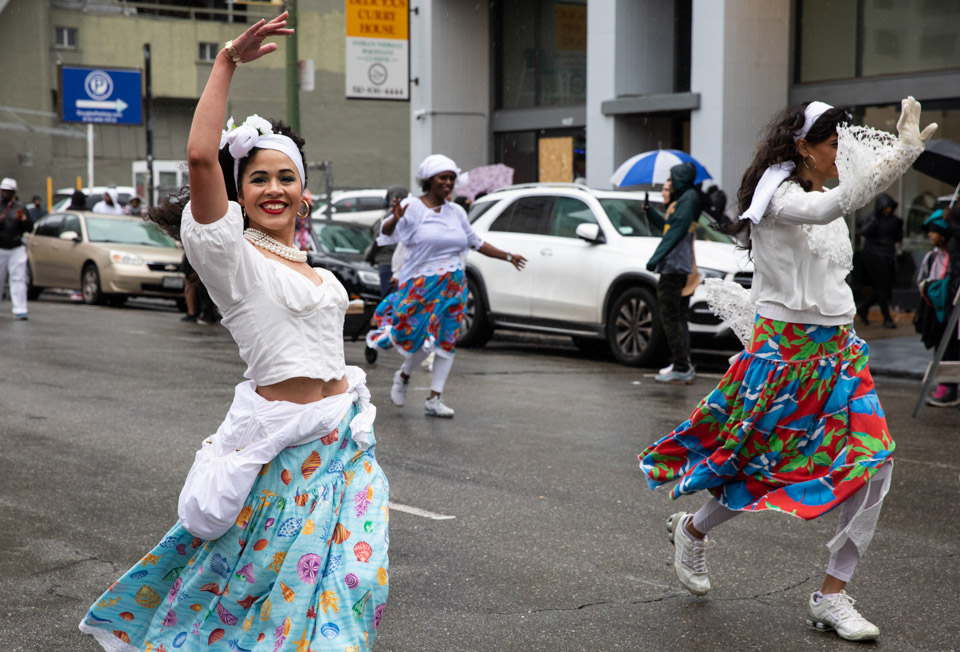 Estrelas do Samba dance on the parade route.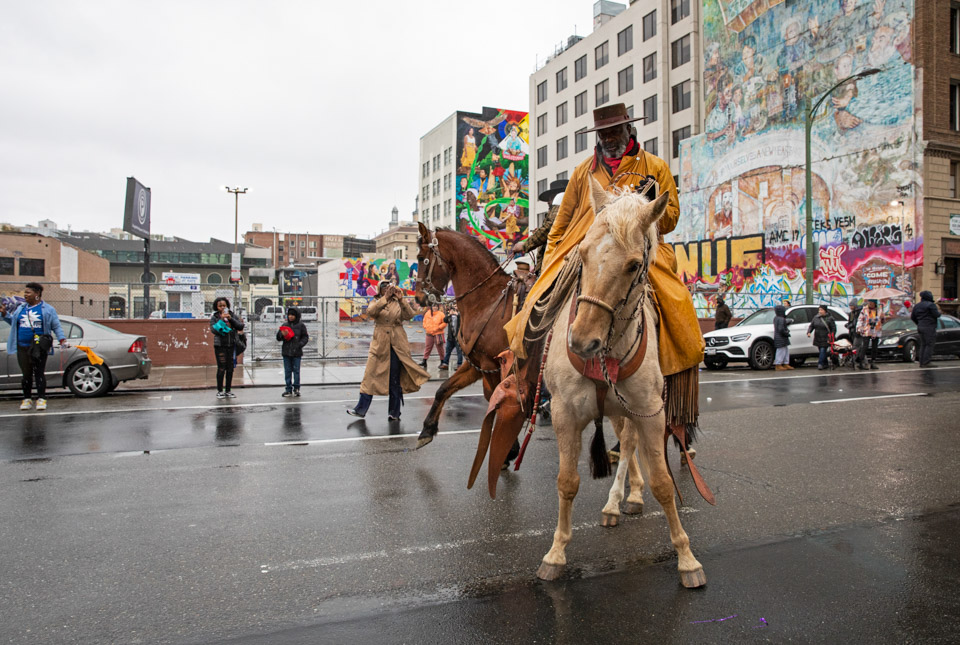 Riders with their prancing horses closed out the parade.