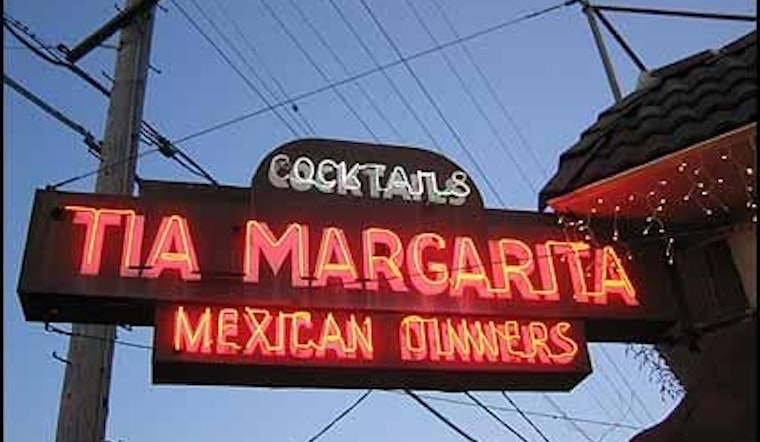 Published on April 20, 2023
Richmond District Mexican food spot Tia Margarita has been in the family for three generations. And this weekend, 60 years after its opening in 1963, they'll be celebrating with a 60th anniversary Mexican fiesta (April 21, 22 and 23) to toast Tia Margarita's unapologetically old-school neon sign, horseshoe bar, and the Mexican cuisine they've been known for these last six consecutive decades.
View this post on Instagram
"I'm very proud to say the recipes are the exact same," third-generation Tia Margarita owner Jennifer Corwin tells Hoodline. "I still have the recipe book from my grandmother."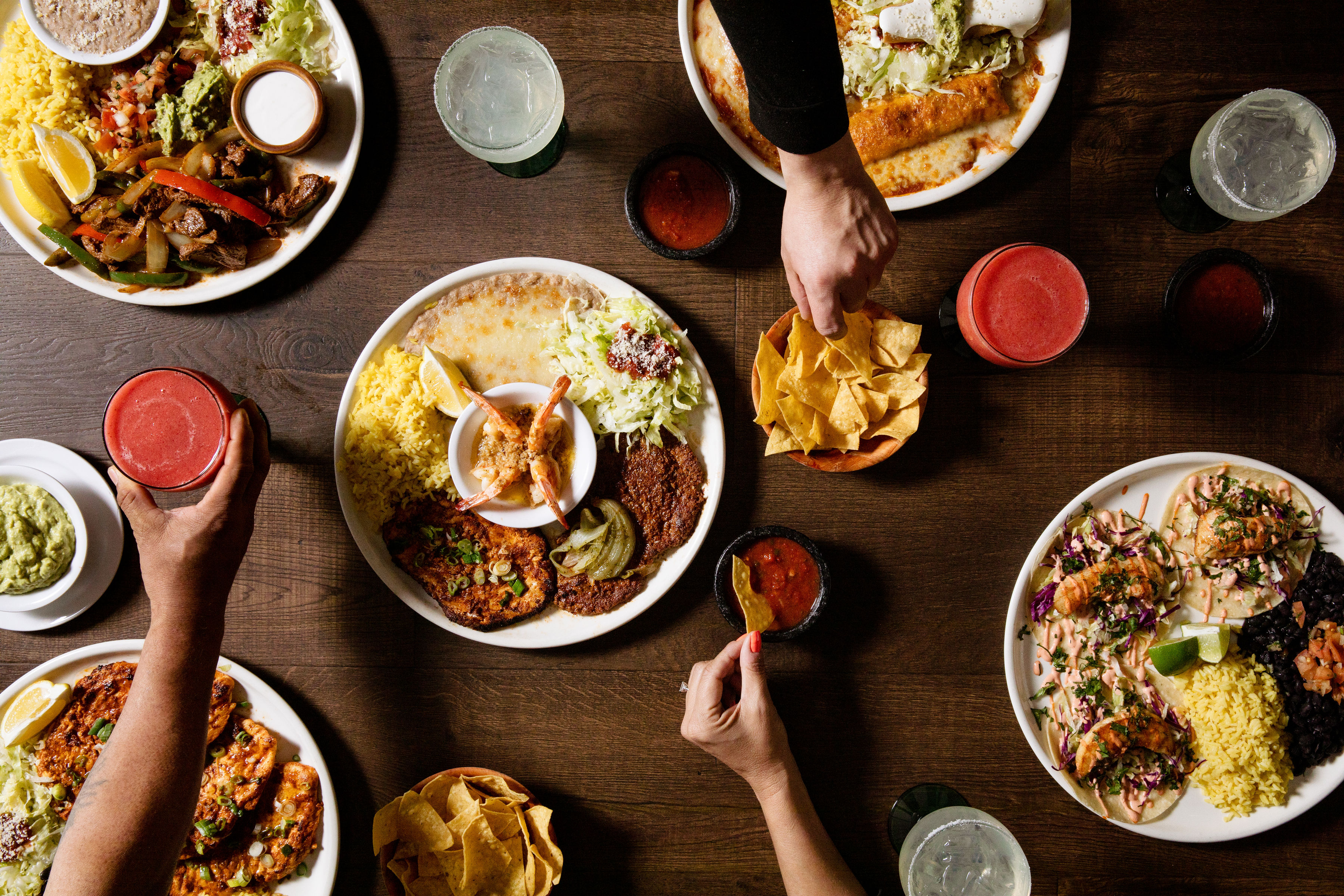 Image: Angela Decenzo
Sure, the restaurant has added a few menu items over these 60 long years, like the Jennie's Special El-Pollo-Loco-style chicken salad named for Corwin back when she was in college at USF. But otherwise, she says "We offer the same entrees and the same exact recipes from 1963."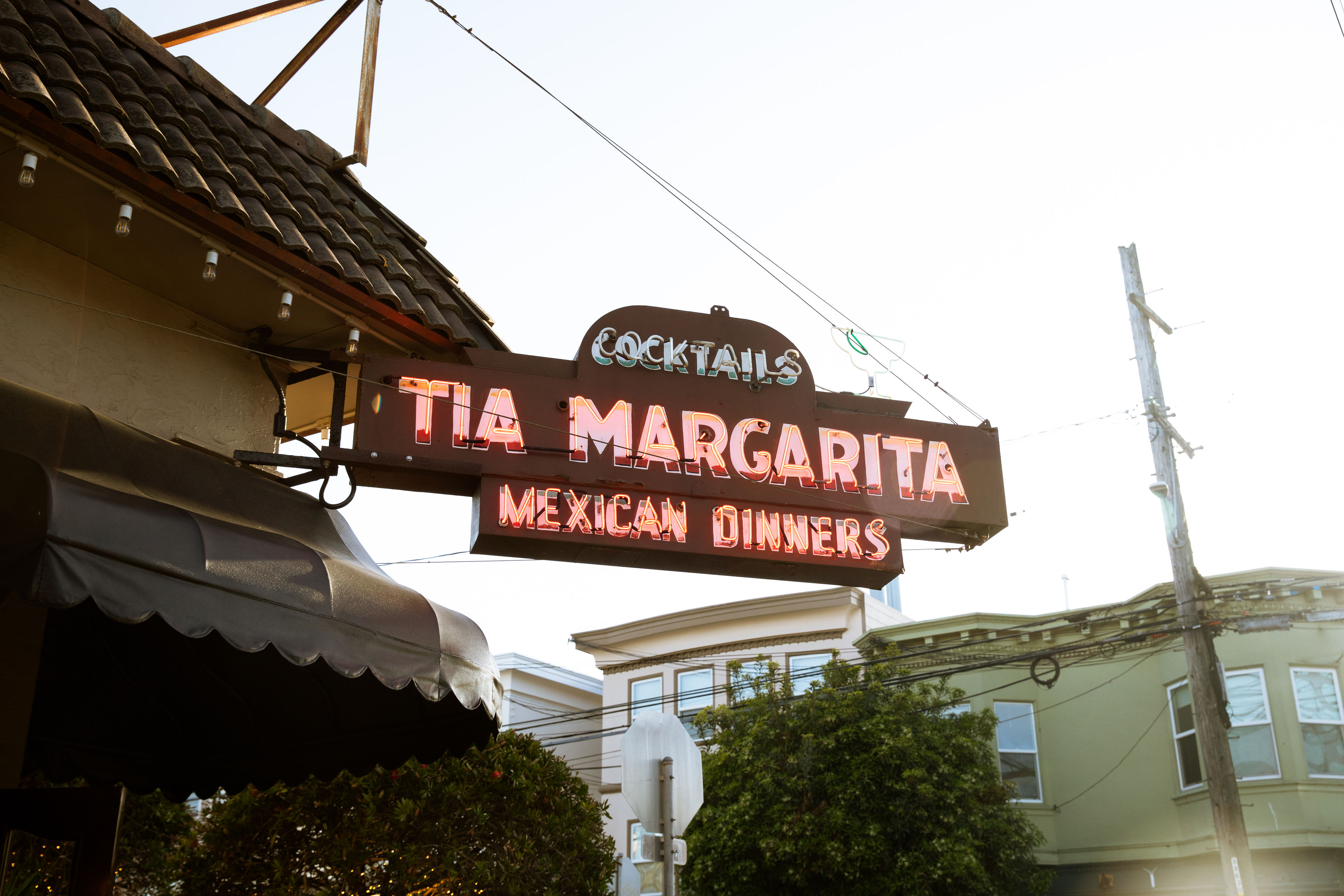 Image: Angela Decenzo
And the vintage Tia Margarita neon sign is also the exact same as it was in 1963. "I treat that with a lot of care because you can't get that anymore," Corwin tells us.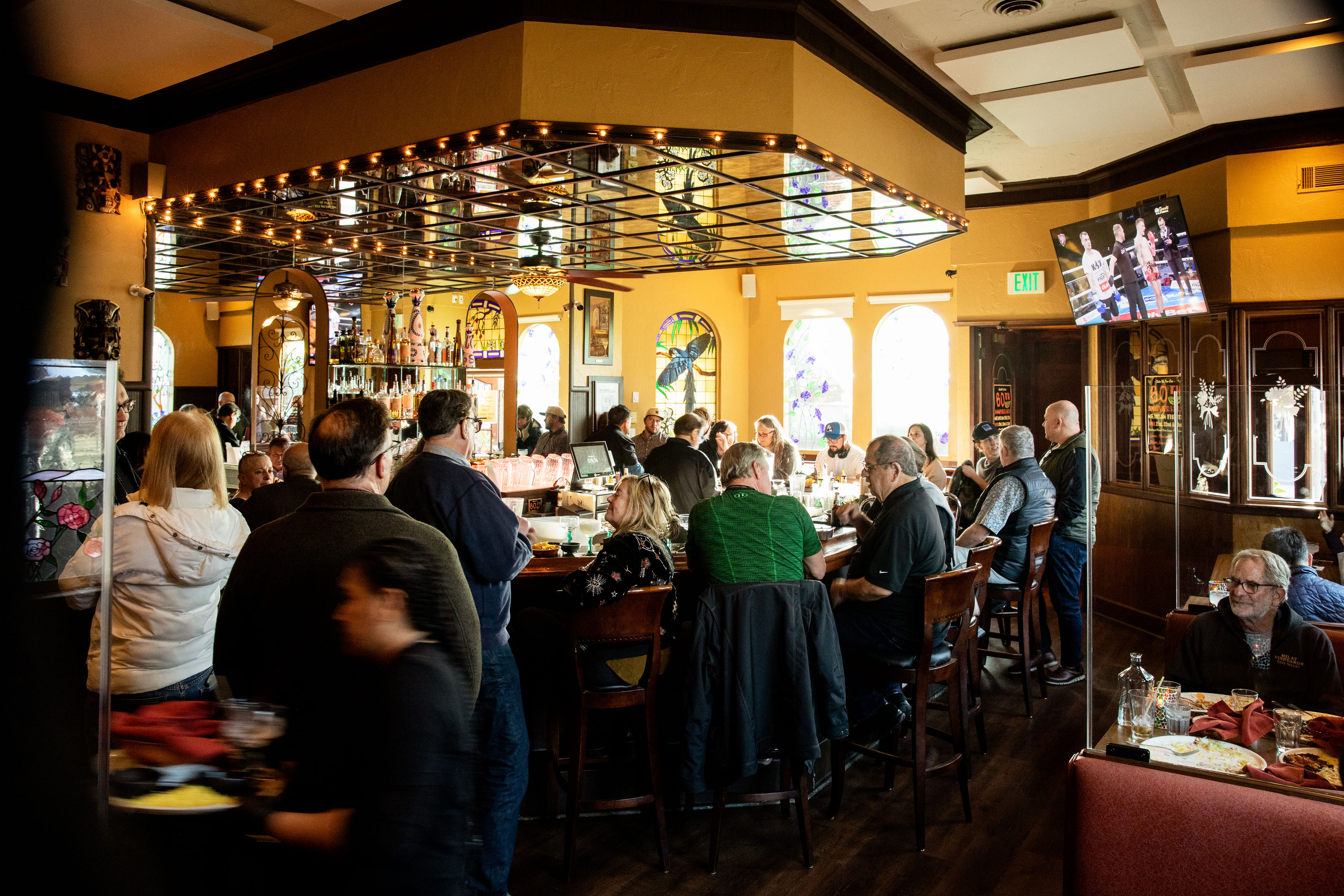 Image: Angela Decenzo
Same goes for the horseshoe-style bar, originally put in by a previous mid-20th century tenant, a bar called The Bostonian. "The horseshoe bar is a staple," she says with pride. "You just don't find them anymore."
Corwin's grandparents Alex and Virginia Hobbs bought what was then The Bostonian bar with another couple in 1963, and converted that and other adjacent spaces to create the Tia Margarita that we still know today.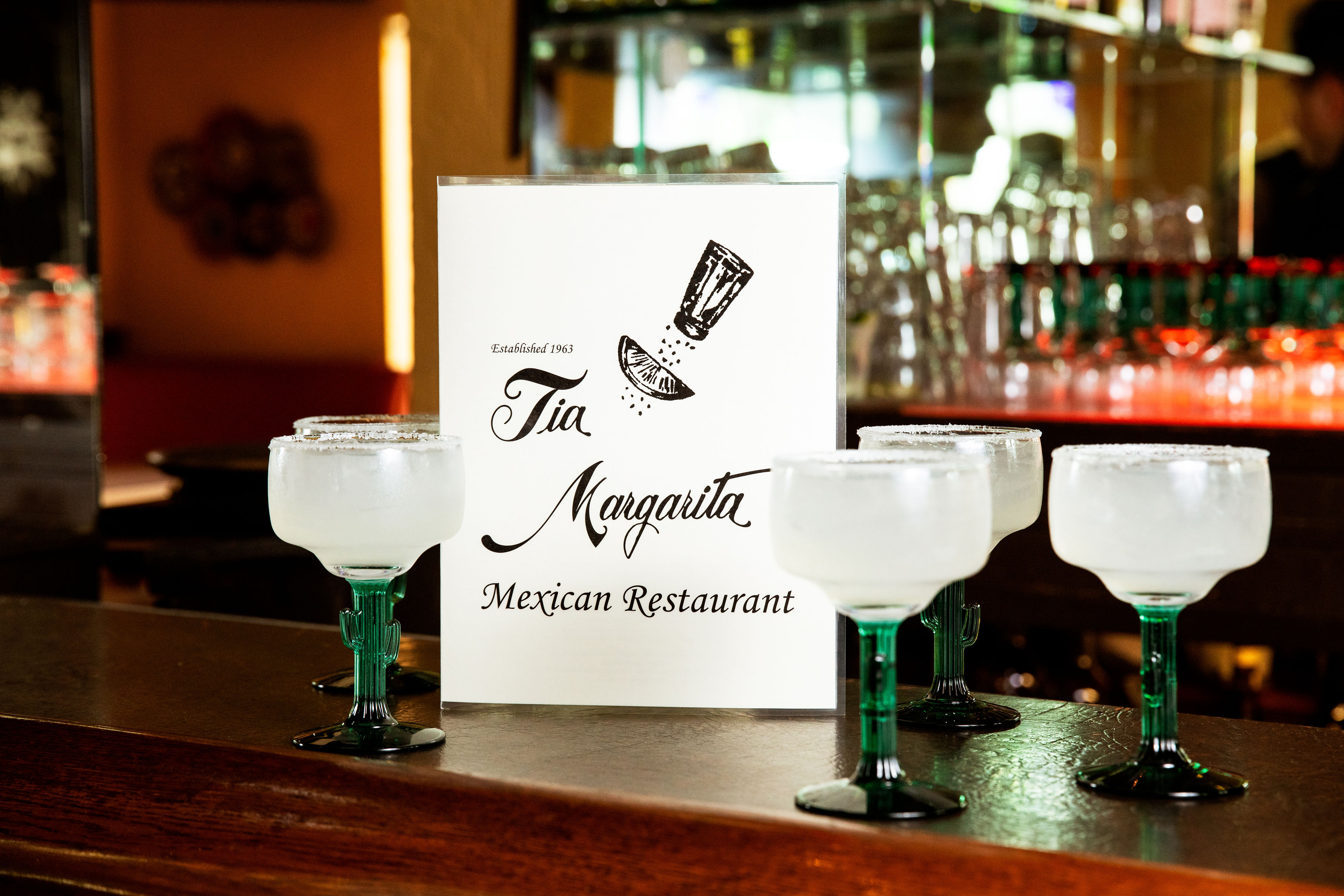 Image: Angela Decenzo
"They hired a chef, Alejandro Espinoza, and together with him they created the Tia Margarita menu," Corwin explains. "They had their original, traditional Margarita recipe. With the menu, along with that Margarita and the horseshoe bar, Tia Margarita was an instant success."
Such a success that it's drawn some famous fans over the years. "Joe DiMaggio came in often. He came in by himself and my grandma would sit and visit with him," according to Corwin. "Don Sherwood, the famous radio host back then came in, he was a regular. Barry Manilow came in, Bill Murray, and Robert Culp were customers, Nate Thurmond."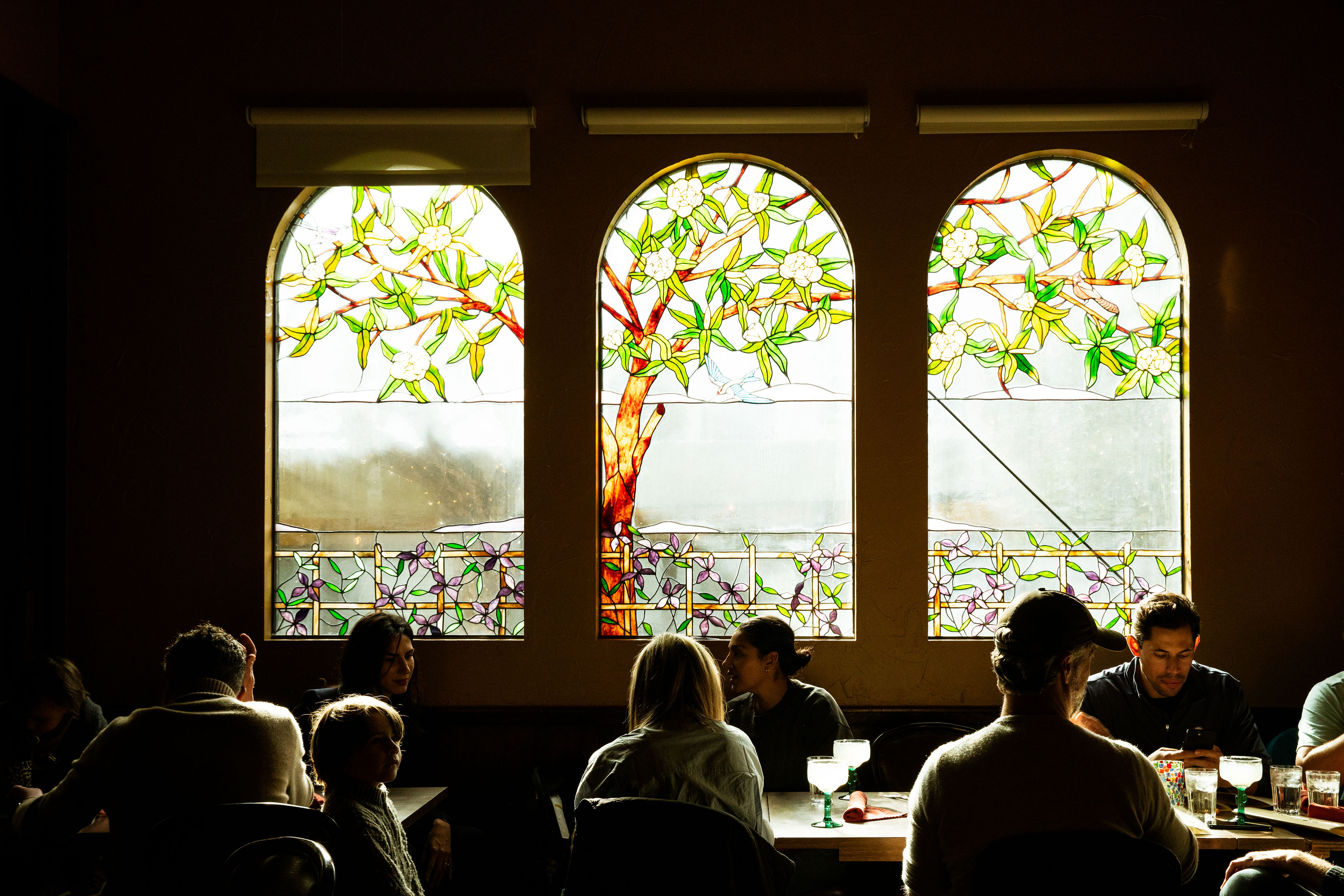 Image: Angela Decenzo
The decor of Tia Margarita is still pretty much what those celebrities and regular saw back in the day. "My grandmother acquired Aztec masks from the World's Fair, they lived for a few years on the ceiling of the ballroom at the Fairmont Hotel. In '81 she had stained glass installed representing Mexican culture," Corwin tells us. "But overall, nothing has changed. I've painted it and done the basic upkeep, but it's the same."
This weekend's 60-year anniversary is not one, not two, but three consecutive days. "I'm very grateful to say we have so many regulars who have been coming over since I was a kid, that I just figured I couldn't possibly have it in one day," Corwin adds. "So I decided to have it as a three-day weekend. And for the first time ever, Tia is opening at noon."
"This weekend, we are having mariachis," she continues. "I'm going to have pinatas for the kids, and later on pinatas for the adults. I'm going to have a photo booth, and then I'm going to give away t-shirts and prizes."
Tia Margarita has survived 60 years — through the San Francisco restaurant strike of 1984, a fire in 1988, the Loma Prieta earthquake in 1989, a robbery of the store in 1997, and then of course COVID-19. "During COVID," Corwin says, "I would think of stuff like that. Like 'Okay, Tia's still standing. We're not going to cease operations now.'"
And Tia Margarita, named an SF Legacy business in 2021, is still looking pretty good at 60.
Tia Margarita's 60th anniversary Mexican fiesta is Friday-Sunday, April 21-23, 12-10 p.m. Friday and Saturday, 12-9 p.m. Sunday, 300 19th Avenue (at Clement Street)