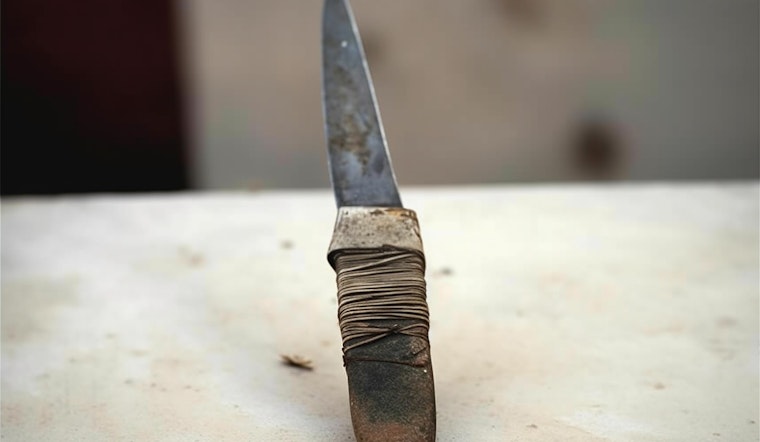 Published on May 30, 2023
Two correctional deputies at the Santa Clara County Main Jail in San Jose allegedly experienced a violent and unprovoked attack from an inmate on May 28, according to the Los Angeles Times. Around 7:20 p.m., the inmate reportedly left his cell in Module 6B and attacked the unsuspecting deputies with a "jail-made" knife (often referred to as a "shiv"), causing moderate lacerations and puncture wounds before he was finally restrained by additional personnel, as reported by the Mountain View Voice.
The injured deputies were taken to a hospital, treated, and later discharged; meanwhile, the inmate who carried out the attack did not require any medical attention, according to the KRON4. The Santa Clara County Sheriff's Office withheld the names of both the inmate and deputies for privacy reasons and is currently investigating the incident with the assistance of homicide detectives and crime scene investigators, as mentioned by CBS San Francisco.
Sheriff Robert Jonsen highlighted the significance of correctional officers in maintaining law and order within these facilities, as the violent nature of this incident serves as a poignant reminder of the risks these deputies face daily, according to the Los Angeles Times.
The identity of the inmate was also kept under wraps, but he was reported to be a male facing charges of attempted murder, assault with a deadly weapon, and rape. The type of weapon used during the attack remains undisclosed due to security concerns, according to the Los Angeles Times. The Santa Clara County Sheriff's Office is expected to recommend charges of attempted murder and assault with a deadly weapon against the inmate, with Sgt. Russell Davis clarifying that the final decision will be up to the Santa Clara County District Attorney's Office.