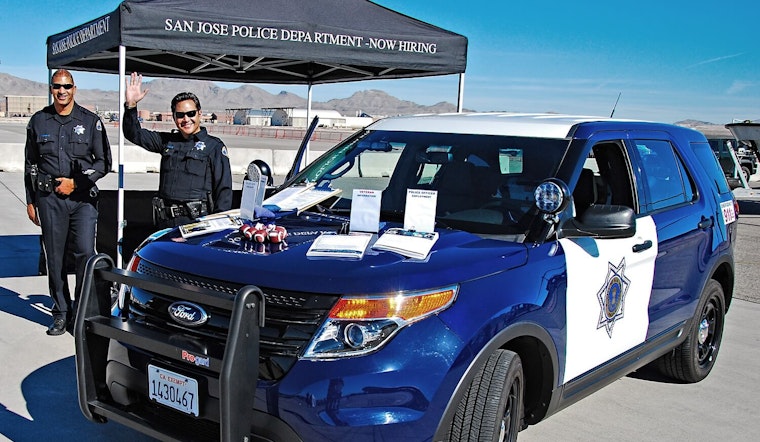 Published on May 10, 2023
In an attempt to address their growing police staffing shortage, San Jose plans to fund 31 new positions in the police department and adopt incentives to recruit and retain officers, as reported by San José Spotlight. Despite the city's ongoing struggle to fill over 100 existing vacancies, they hope that these measures will signal their commitment to supporting and growing the police department, thereby attracting new personnel and ultimately improving safety within the community.
Last week, the city manager proposed spending $2.9 million in the next fiscal year to create 31 new staff positions within the San Jose Police Department, a mix of beat cops, community service officers, and specialized investigative positions, while allocating $1.3 million towards hiring bonuses and other incentives, according to the same San José Spotlight article. However, some residents criticize this approach and argue that there are alternative methods for enhancing public safety that the city should consider; after all, how effective can adding more police officers be if the system remains flawed, those critics suggest.
San Jose's police department is consistently recognized as one of the smallest of any major U.S. city, currently employing just 1,173 sworn officers to serve its approximately 1 million residents. For comparison, San Francisco, a city with about 875,000 residents, boasts 2,100 officers. This stark difference in police strength certainly raises questions about San Jose's ability to maintain adequate response times and ensure public safety.
According to a KTVU report, a recent audit revealed that San Jose police response times are slipping, primarily due to staffing issues. For high-priority emergency calls, the ideal response time is six minutes, but the audit found that the actual time was closer to seven minutes and 18 seconds. While the department prioritizes life-threatening situations, lower-priority calls are suffering; for example, priority two calls, which can still involve injuries, property damage, or active suspects, have nearly doubled their targeted response time of 11 minutes, according to the same KTVU report.
These shortages are not exclusive to San Jose, as San Francisco Chronicle reported that San Francisco is also grappling with vacant police positions and a competitive market nationwide. San Francisco currently offers a $5,000 signing bonus for officers transferring from another department and is considering policies to match the hiring bonuses offered by other jurisdictions.
San Francisco adopted significant investments in their police department last year, introducing retention bonuses and pay raises in addition to addressing staffing needs. However, it remains unclear if these financial incentives have had a measurable impact on recruitment or the number of vacant officer positions, which has grown from around 200 in June to 267 in January, per the same Chronicle article.
Ultimately, it is uncertain if San Jose's measures to address their police staffing crisis will prove effective, but as the staffing shortages continue, it is essential to explore potential solutions that address both the flaws within the existing system and the underlying community needs. Although there is no one-size-fits-all approach to public safety, future policies should prioritize engaging the community in conversations about alternative models while remaining adaptable in the face of diverse perspectives and competing interests.