In mid-April, the San Francisco Board of Supervisors unanimously voted to commemoratively change the name of the 600 block of Commercial Street between Chinatown and the Financial District to Emperor Norton Place, in honor of the beloved historical SF folk hero. And it took just 24 days for the sign to go up, as the Emperor Norton Trust posted Friday that the Emperor Norton Street sign has been installed.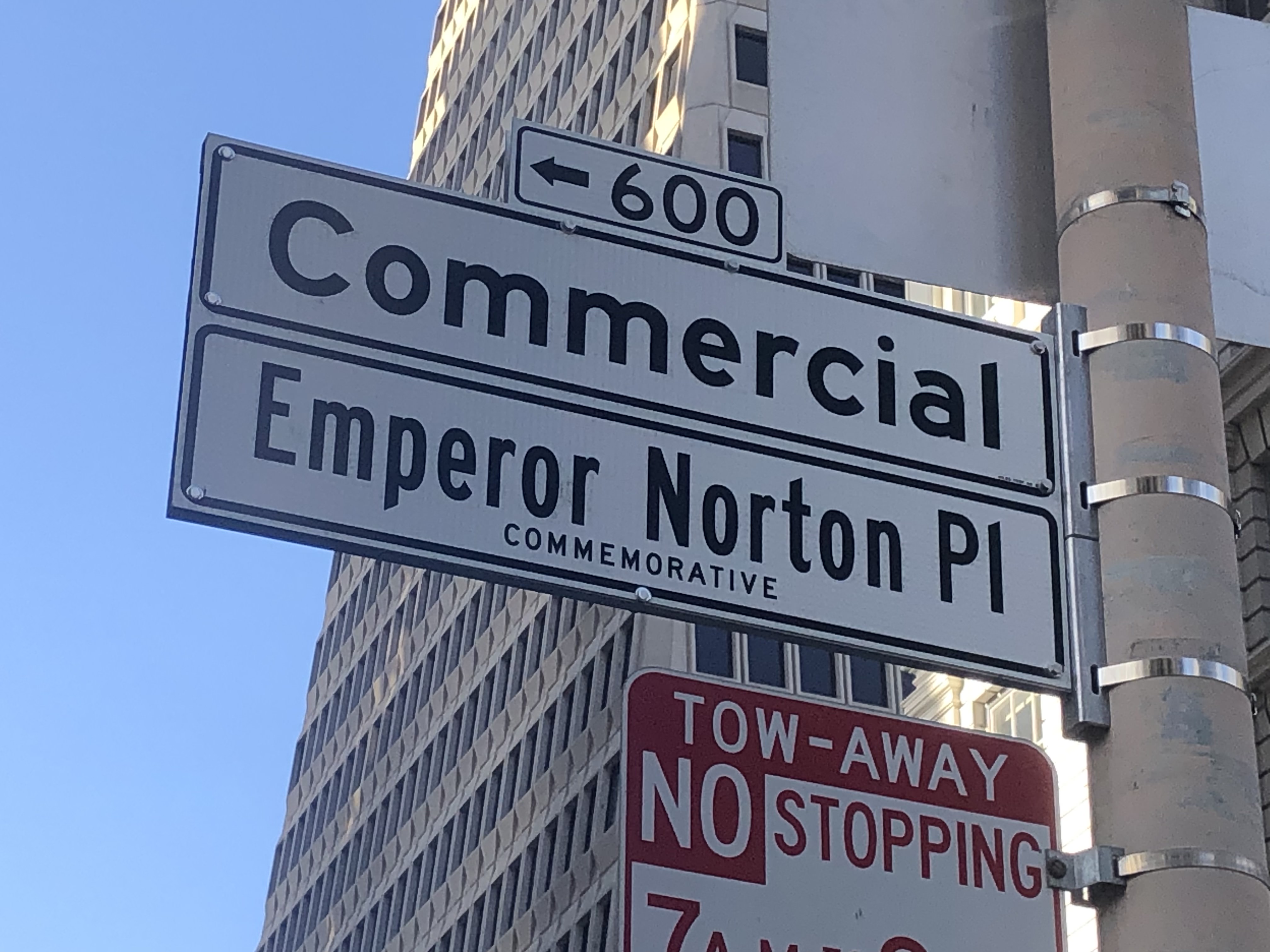 Image: Joe Kukura, Hoodline
The sign is posted at 600 Commercial Street, on the Montgomery Street side. Like most honorary street renamings, it has both the traditional and the commemorative names in signage. Because "Emperor Norton Place" is sort of a long name, it is abbreviated as "Emperor Norton Pl."
Image: Joe Kukura, Hoodline
Norton actually lived on this street from either 1864 or 1865 until his death in January 1880. The building which was the site of his then-apartment is marked with a stencil by artist Misstencil (though the original building did not survive the 1906 earthquake.)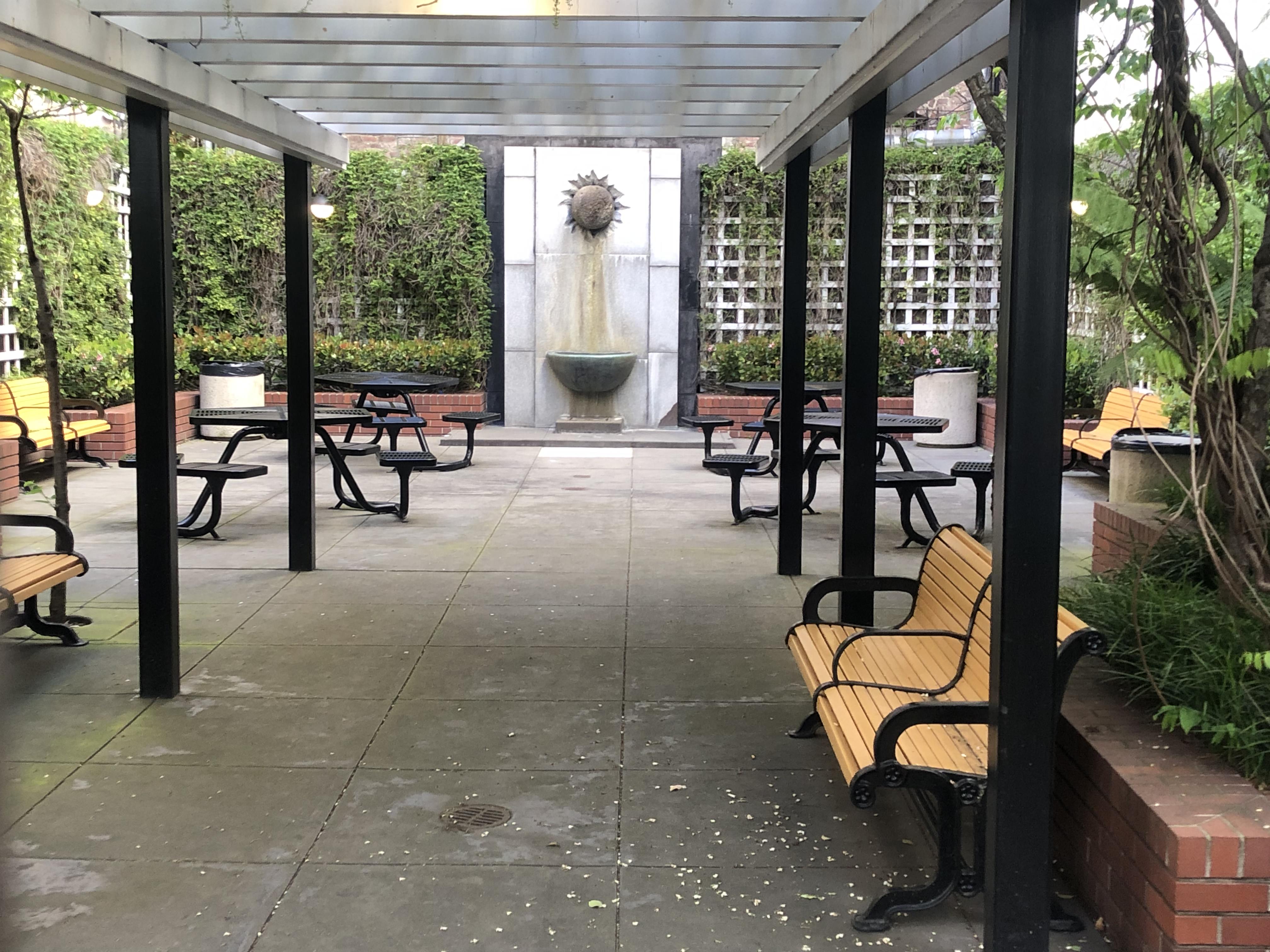 Image: Joe Kukura, Hoodline
And, quite appropriately, the stencil overlooks a small park on Commercial Street called Empire Park. It's not a public park, though it's often publicly accessible, as it is one of San Francisco's Privately Owned Public Open Spaces (POPOS).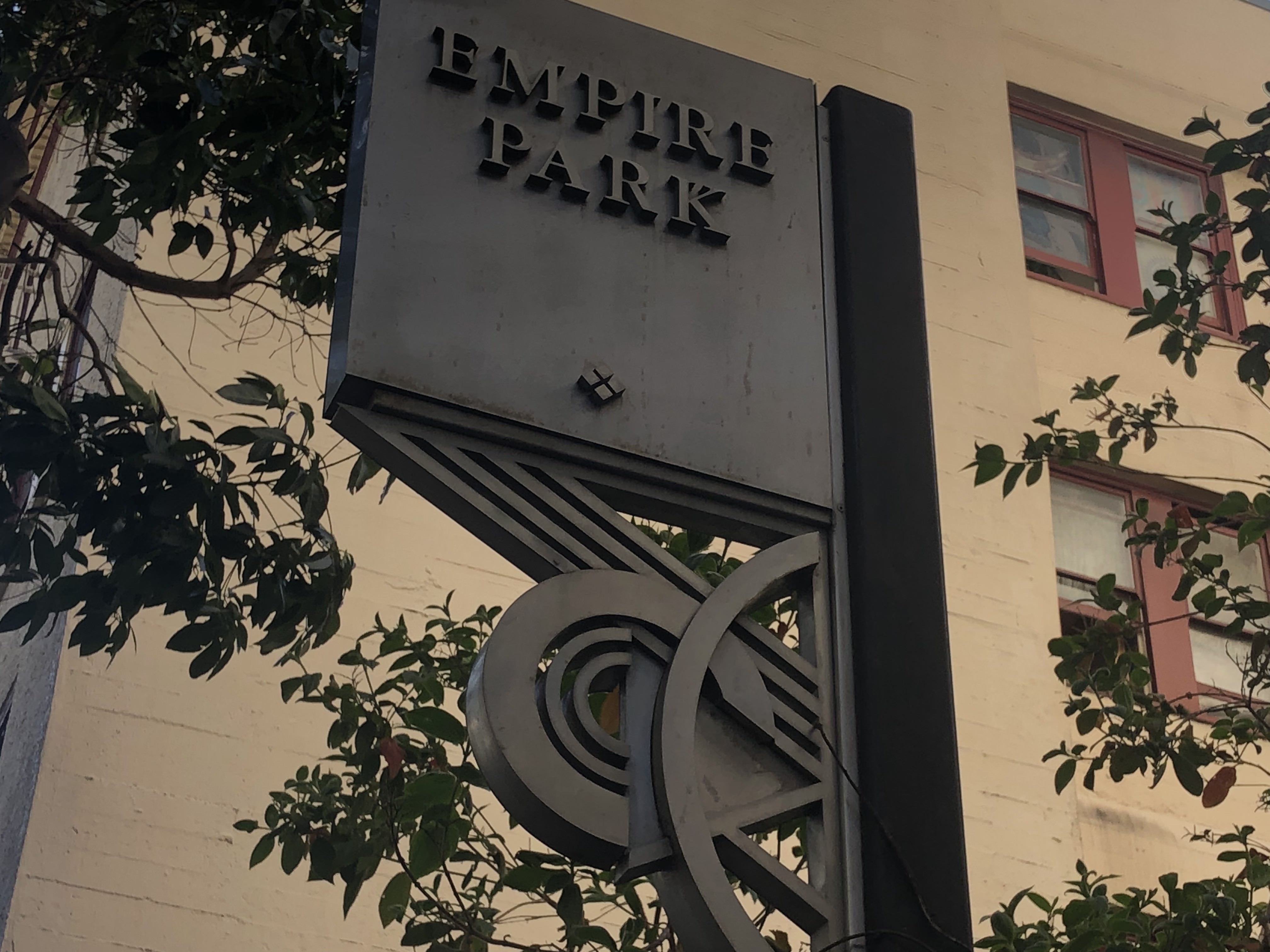 Image: Joe Kukura, Hoodline
Though Empire Park does not seem to be named in honor of Emperor Norton's "empire." The park is provided and maintained by a real estate firm called The Empire Group, so "Empire" is likely more of a reference to them.