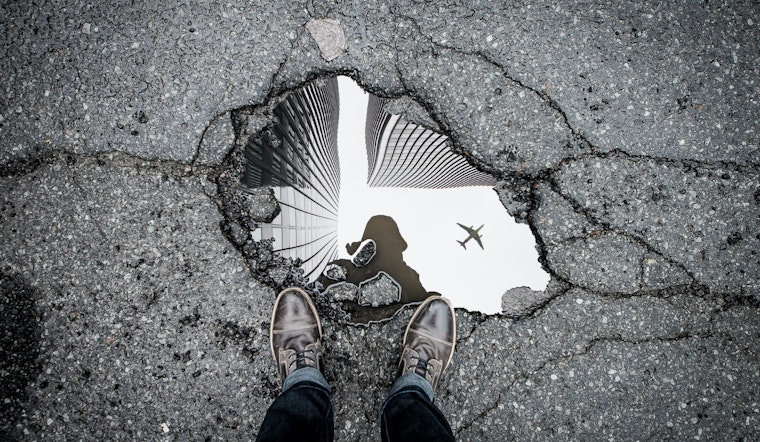 Published on June 04, 2023
In an era of innovation, it's surprising to find that San Francisco and San Jose are grappling with extremely deteriorated roads, which are not only causing inconvenience to commuters and tourists but also burning holes in the pockets of motorists due to expensive car maintenance costs. According to a recent report by Teletrac, a national transportation research nonprofit, 71% of San Francisco-Oakland area roads were rated "poor," making it the worst city for maintained roads in America. Meanwhile, only 6% of the roads are classified as "good."
Motorists in San Francisco aren't just suffering from dealing with the rough, bumpy, and potholed surfaces; they're also coughing up an average of $1,049 per driver for car maintenance and repair costs directly resulting from these poor road conditions. This figure is the highest average repair cost in the country, and honestly, we're a bit shocked given San Francisco's status as a technology hub.
View this post on Instagram
San Francisco isn't alone in this misery, as San Jose ranks just behind its neighbor to the north, with 64% of its roads considered to be in "poor" condition, and a measly 9% categorized as "good." This situation has led to San Jose motorists forking out an average of $983 for additional maintenance and repair costs, which is just slightly below San Francisco's amount but still a significant burden for car owners.
As Californians, we're aware of their woes, but the prevalence of poor roads in these bustling cities is a real eye-opener. What's even more baffling is that even Los Angeles-Long Beach-Anaheim, another Californian city, has the third worst-maintained roads in the nation. About 57% of roads in the LA area are in terrible shape, while only 10% are considered "good." The deplorable road conditions in LA are forcing residents to shell out an average of $921 for vehicle repairs and maintenance. We're not sure what's with these Californian cities, but we'd surely hope for better roads in the near future.
When diving deeper into the terrible effects of poor roads, we learned that even the smallest pot-hole or bump can throw off a vehicle's alignment, leading to increased wear and tear on tires, reduced tire lifespan, and a higher risk of flats. Furthermore, bad roads can impact the car's suspension system, which in turn affects the vehicle's ability to balance itself. Sure, suspension repair is a costly process, but it's necessary for a smooth driving experience. Thus, poor road conditions don't just lead to financial pressure on motorists; they also endanger safety.
Some may think that poor roads are confined to back-alleys and obscure locations within the cities, but TRIP's data reveal that the issue is widespread. Poor road condition refers to roadways that are extremely deteriorated and may require driving at low speeds, including those with large potholes or other signs of distress covering between 50-75% of the roadway. It's not just about the inconvenience, but also the potential risks that these roads can pose.