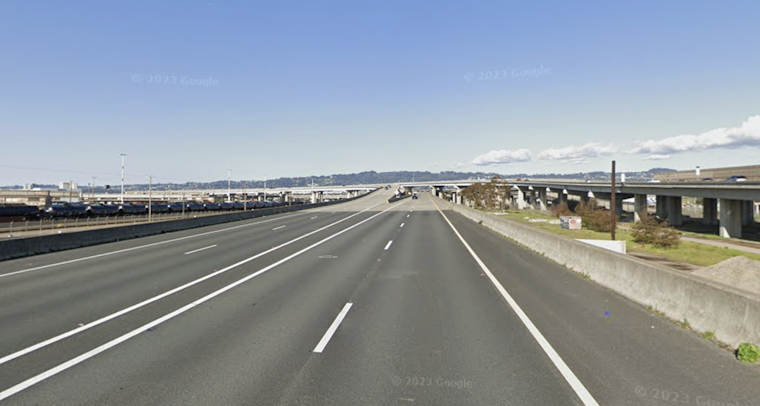 Published on July 26, 2023
A naked woman armed with a gun and knife caused major chaos on the San Francisco-Oakland Bay Bridge on July 25, 2023, resulting in significant traffic delays and widespread panic according to KRON4.
Reportedly, the woman fired shots at cars and brandished a knife amidst an unsuspecting rush hour crowd, which subsequently prompted the California Highway Patrol (CHP) to temporarily close eastbound lanes on the bridge and the I-80 connector ramp to I-880 in Oakland. NBC Bay Area notes that the CHP received reports of a naked woman exiting her car with a firearm and began investigating immediately.
Within the hour, CHP officers apprehended the woman, who complied with law enforcement demands to drop her weapons. The unidentified woman was transported to a local hospital for medical and psychiatric evaluations. Fortunately, there were no reported injuries from the strange incident, which caused major traffic delays lasting even after lanes reopened later that evening.
This incident marked the second time in less than a week that traffic nightmares plagued Bay Area commuters due to bizarre circumstances on local bridges as CBS News Bay Area reported. Previously, the Richmond San Rafael Bridge was shut down in the eastbound direction on Friday, July 21, 2023, due to a man having a mental health crisis for 19 hours. The back-to-back incidents raised concerns about the safety and efficiency of the region's transportation network.
In the aftermath of the event, the CHP released a statement summarizing the Bay Bridge incident and its investigation. The investigation remains ongoing as authorities continue to unravel the motives and any potential consequences for commuters caught in the fray.