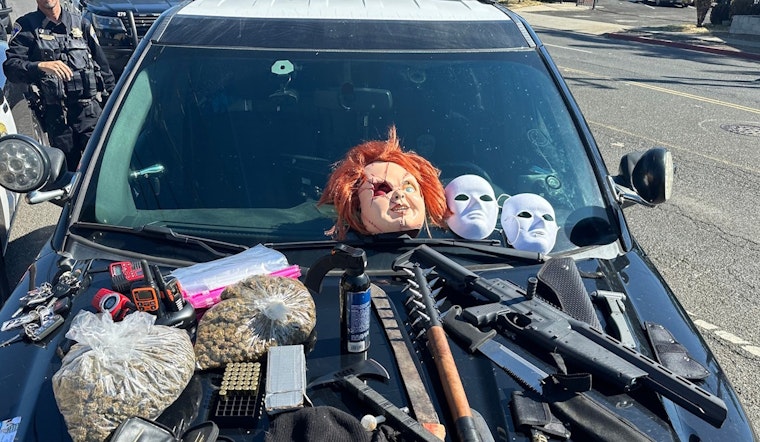 Published on August 23, 2023
Early this morning, a Hayward Police officer's sharp eye and quick thinking led to the removal of an arsenal of weapons and harmful paraphernalia from the streets. According to a Facebook post by the Hayward Police Department, Officer Adami observed a car with an equipment violation and attempted to make a traffic stop. Instead of stopping, the driver fled, running a red light and turning onto the next street.
Rather than getting involved in a high-speed chase, Officer Adami acted calmly and cautiously. He did not pursue the speeding vehicle, instead choosing to take note of where the car was headed. By doing so, he saw the car parked a short distance away, where he enacted a traffic stop alongside other officers covering backup. The driver, found to be on searchable probation upon conducting a record check, was then detained.
During a subsequent search of the car, a chilling collection of weapons and burglary tools were uncovered, including machetes, a medieval-style club adorned with metal spikes, large fixed blade knives, and a CO2 arrow gun. Officers also found a lock picking set, ammunition, and nearly two pounds of unsealed marijuana. Among the assortment, the most unnerving discovery may have been the mask, a replica of Chucky the homicidal doll from the Child's Play horror films, raising the question of its potential use in criminal activity.
The magnitude of this discovery, and its sudden nature, highlights the critical role traffic stops can play in uncovering more significant offenses. As KRON4 reported, the driver has been arrested for numerous charges, including possession of dangerous weapons against the terms of his probation.