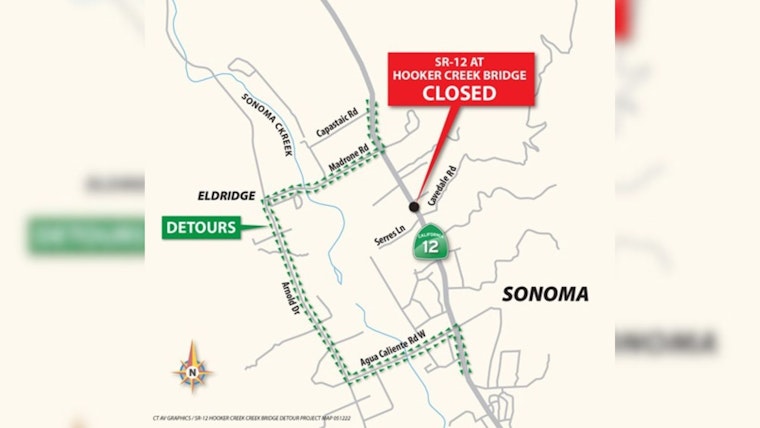 Published on August 24, 2023
An upcoming 30-day closure of Highway 12 between Madrone Road and Agua Caliente Road looms for residents of Sonoma County, "The Springs" area. The closure starting September 5th, planned as an essential part of the replacement project for the aging Hooker Creek and Sonoma Creek Bridges, is expected to cause inconvenience and disrupt the daily lives of the local community, but more importantly, highlight the significance of maintaining crucial infrastructures.
Initiated by Caltrans, the $24 million project has been in the works since the third week of April, with large-scale construction replacing the two bridges that have been victims of bridge scour, a destructive process of water erosion around the support columns that compromises their structural integrity. The Sonoma Creek Bridge, built in 1922, was replaced in sections, allowing for one-way traffic control during the process. The replacement was completed on July 10.
The historic Hooker Creek Bridge, a century-old concrete structure dating back to 1900, is too brittle for such a staged approach. As a result, a total closure of the bridge is necessary during its replacement, leading to inconvenience for motorists and the area's residents.
Despite the temporary inconvenience, the scheduled completion of the entire project in January 2025 will ultimately lead to safer bridges for the community.