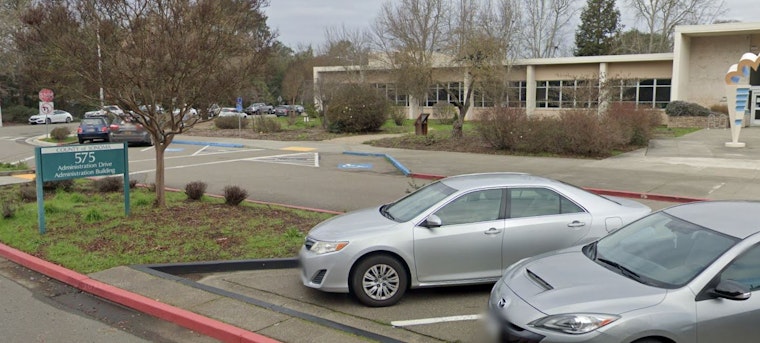 Published on August 30, 2023
Today, the Sonoma County Board of Supervisors announced their approval of the County's Municipal Greenhouse Gas Inventory. This crucial move establishes a baseline for total carbon emissions and further exemplifies Sonoma County's commitment to addressing climate change, aiming for carbon neutrality by 2030.
According to the Inventory, carbon emissions in Sonoma County decreased by 37% from 2017 to 2021, with much of this reduction attributed to the impacts of the COVID-19 pandemic. The decrease in emissions is a commendable milestone, but the County's broader goal is to achieve even more significant reductions in the coming years.
As remarked by Supervisor Chris Coursey, this baseline serves as a vital foundation for assessing progress and setting targets for emission reductions. The County is determined to confront the realities of climate change head-on, ensuring a future that puts people, the environment, and future generations at the forefront of their agenda.
In 2019, the Sonoma County Board of Supervisors declared a climate emergency, and since then, over $110 million has been dedicated to Climate Action and Resilience programs. District One Supervisor Susan Gorin expressed that the baseline inventory is essential for understanding how to maximize public funds efficiently in adapting to climate change.
County officials have identified several strategies to produce the most significant emission reductions. These include switching to Sonoma Clean Power's Evergreen program, investing in energy efficiency upgrades, retrofitting county facilities, electrifying the County fleet vehicles, diverting waste from landfills, and exploring methods to reduce workforce commute emissions.
Following initial approval, the Climate Action and Resiliency Division will conduct public engagement through focus groups, town halls, and surveys, leading up to presenting a set of options for the Board in December. The final Climate Resilience Master Action Plan will be presented before the Board in Spring 2024. This extensive public engagement aims for the community to play a more active role in shaping the policies and strategies for a greener future.