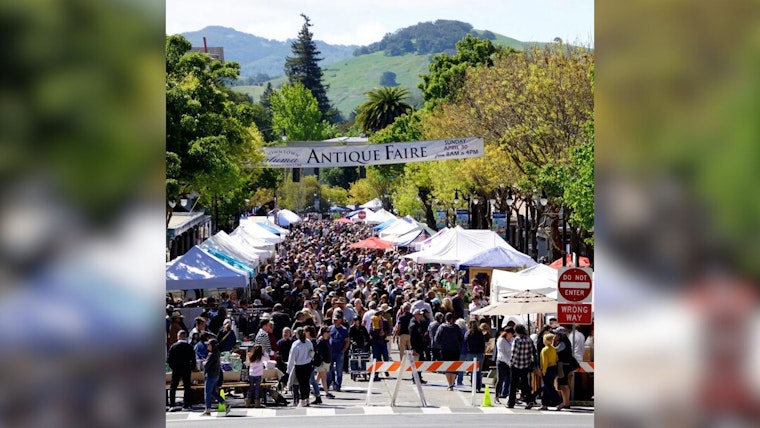 Published on September 22, 2023
On September 24, the 38th Annual Petaluma Fall Antique Faire returns to the downtown area, where historic buildings serve as a charming backdrop for a day filled with vintage treasure hunting. According to Petaluma Downtown, this esteemed event promises a unique selection of estate jewelry, linens, furniture, art, kitchenware, vintage décor, books, and fascinating collectibles – all at an affordable price range to suit every budget.
From 8 AM to 4 PM, the Faire will take over Kentucky Street, Fourth Street, Western Avenue, and the A Street parking lot, with over 200 dealers showcasing their vast collections of antiques and collectibles, per the City of Petaluma's Facebook post. The diverse array of items attracts a large crowd of enthusiasts and first-time buyers, reportedly drawing in over 8,000 attendees in the past who value the opportunity to invest in genuine antiques.
Visitors are reminded to take note of road closures and parking restrictions, with the Petaluma Police Department announcing that no parking and towing will begin at 5 AM to allow vendors ample time to set up. Affected streets include Fourth Street, A Street Parking Lot, Western Avenue, and Kentucky Street. To ensure a smooth visit to the Faire, attendees should avoid these streets and allocate extra time for travel within the downtown area.
The Petaluma Fall Antique Faire prides itself on being "The Bay Area's Premier Antique Center." With engaging, valuable finds and the vibrant, historic atmosphere of Downtown Petaluma, this event is an unmissable opportunity for antique aficionados across the Bay Area.