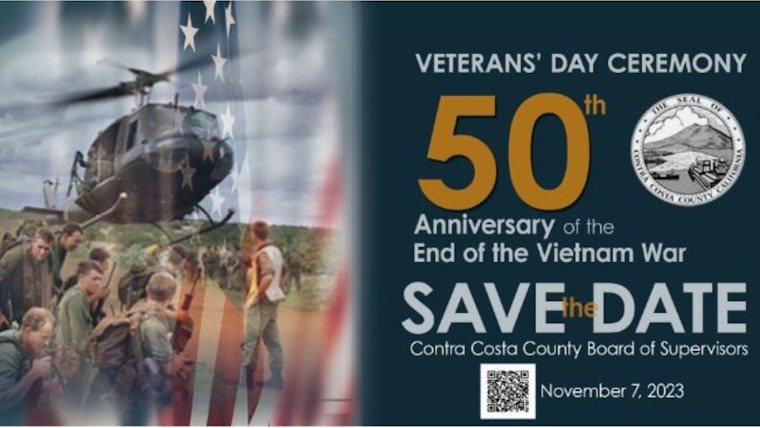 Published on September 22, 2023
As we approach Veterans Day this year, counties across the nation will honor veterans and their families for the sacrifices they have made in service to our nation. In Contra Costa County, California, the upcoming Annual Veterans Day Ceremony holds special significance, as it will include a tribute honoring the 50th anniversary of the end of the Vietnam War, a conflict that greatly affected American society and the lives of millions.
According to the Contra Costa County website, the Veterans Day Celebration will take place on Tuesday, November 7, at 11 a.m. in the Board Chambers at 1025 Escobar Street, Martinez, CA. Noting that 2023 marks the 50th anniversary of the cessation of active conflict in Vietnam, the ceremony serves as a timely reminder of that turbulent period in history and the lasting effects on the veterans who fought in that war.
The ceremony is more than just a remembrance; it is an opportunity for the community to come together, celebrate, and demonstrate gratitude for the courageous individuals who have served our nation. The event will be made accessible to all interested members of the community, as it will be streamed live online via the county's official website and www.contracostatv.org. It may also be broadcast live on Contra Costa Television channels: Comcast Channel 27, AT&T U-Verse Channel 99, and Astound Channels 32 and 1027.