A corner in West Oakland that is frequently a site of illegal dumping will soon have a vibrant new mural highlighting the neighborhood's rich history.
A group of neighborhood residents gathered Saturday morning to plant trees around an industrial building at the intersection of Market Street, 30th Street and San Pablo Avenue. As they cleaned up the sidewalk, a group of artists got to work painting a mural on the blank white walls.
The anchor of the planned art piece will be the "Oakland Family Tree," a photorealistic depiction of prominent neighborhood residents who were nominated via a door-to-door survey.
More than 40 photos and stories were suggested, and nine were eventually chosen. Organizers expect to complete the mural over the next month.
The subjects of the mural include art gallery owner Samuel Fredericks, who owned a gallery featuring overlooked African-American art in Jack London Square that later moved to 18th and Market. Once a manager for his brother, blues musician Taj Mahal, he operated his Oakland gallery for decades before his death in 2013.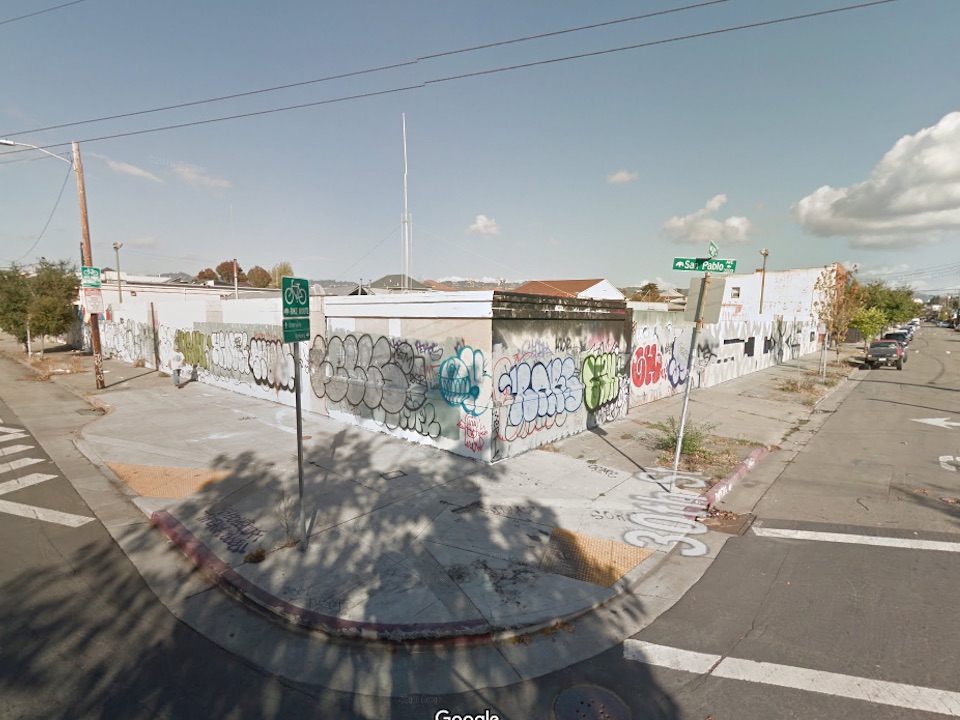 In addition to the central family tree mural, organizers with the San Pablo Area Revitalization Collaborative also invited other artists from around the neighborhood to paint the remaining sections of walls.
Early Saturday afternoon, several artists were painting pictures of Black Panthers, a lion, and cartoon characters. One artist working on a picture of the cartoon superhero Underdog had already painted Yogi Bear and other classic animated characters down the block.
Meanwhile, other neighborhood residents were busy planting trees and cleaning up the sidewalk. Cheryl Walker, a resident of the neighborhood since 1988, said she has lived in the East Bay since her family moved here in 1947.
Just after planting a sapling on 30th Street, she said that when she heard of the project she got in touch with the organizers to critique some things, and found them receptive. Mainly, Walker said she wanted to make sure that it reflected the history she's encountered in the neighborhood.
"Our community's a diverse one and has been for many decades," she said. "Some people want to say, 'West Oakland is black,' but West Oakland has never really been that."

Some funding for the project came from the East Bay Asian Local Development Corporation, which has helped out with several neighborhood projects, including planting along medians and other mural projects.
Annie Ledbury, an assistant project manager with EBALDC, said the site was chosen because according to the city's SeeClickFix data, it was frequently reported as a site of illegal dumping. The hope is that by beautifying the neglected corner, dumpers will think twice before leaving their trash there.