There are an estimated 2,761 homeless people living in Oakland and 5,629 in Alameda County, according to the results of a survey announced in a press conference this morning.
The results show that the county's homeless population has grown by nearly 1,600 people over the last two years after fluctuating by no more than a few hundred people for nearly a decade.
The conference, held outside the county administration building, was attended by Mayor Libby Schaaf, several city officials, and Elaine de Coligny, executive director of EveryOne Home, the homeless outreach group that conducts the survey every two years.
"The dignity of not only the people experiencing homelessness but the dignity of our neighborhoods and our communities is at stake here," said de Coligny.

Schaaf said she's "not shocked" by the survey results, as they confirm what anyone traveling the streets of Oakland sees every day.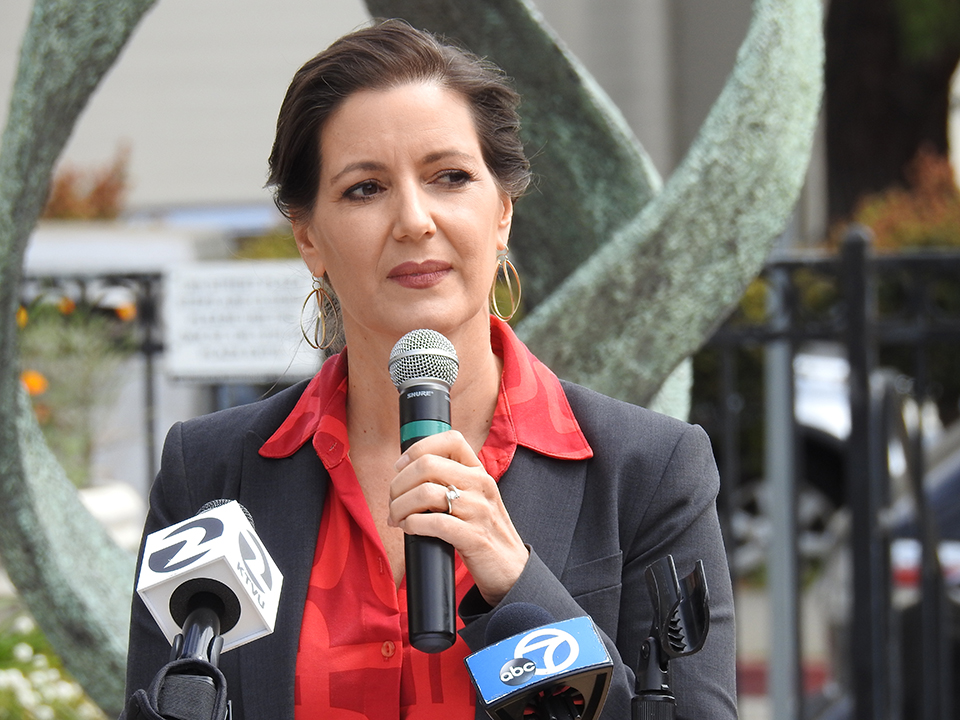 "Homelessness has reached a crisis level in Oakland," Schaaf said, adding that the city needs a "bold new plan" to address the problem. With regional housing costs on the rise, preventing the homeless population from growing is a massive challenge, she said.
The 2015 survey found that the county's homeless population hadn't grown in about six years. There were 4,341 homeless people in the county in 2009, 4,178 in 2011, 4,264 in 2013 and 4,040 in 2015—but there were already some warning signs.
The number of people moving out of homelessness had been increasing over the same time, nearly doubling since 2009, and yet for every person moved into permanent housing, someone else lost their home.

"Every Oaklander deserves safe, affordable housing," Schaaf said. To this end, she said she's working toward improving safety and health of homeless residents and finding new avenues for intervention, including street-level outreach at homeless camps and potentially purchasing a building for a new navigation center.

Schaaf said her proposed budget released earlier this month allocates funds for the expansion of the Compassionate Communities pilot project, a sanctioned homeless camp under a freeway overpass in West Oakland that was closed earlier this month.
Despite a fire which destroyed a large portion of the camp just before it closed, the city considers a success because many of its original residents were placed in housing. The new funds would allow the city to reach up to 400 residents a year, Schaaf said.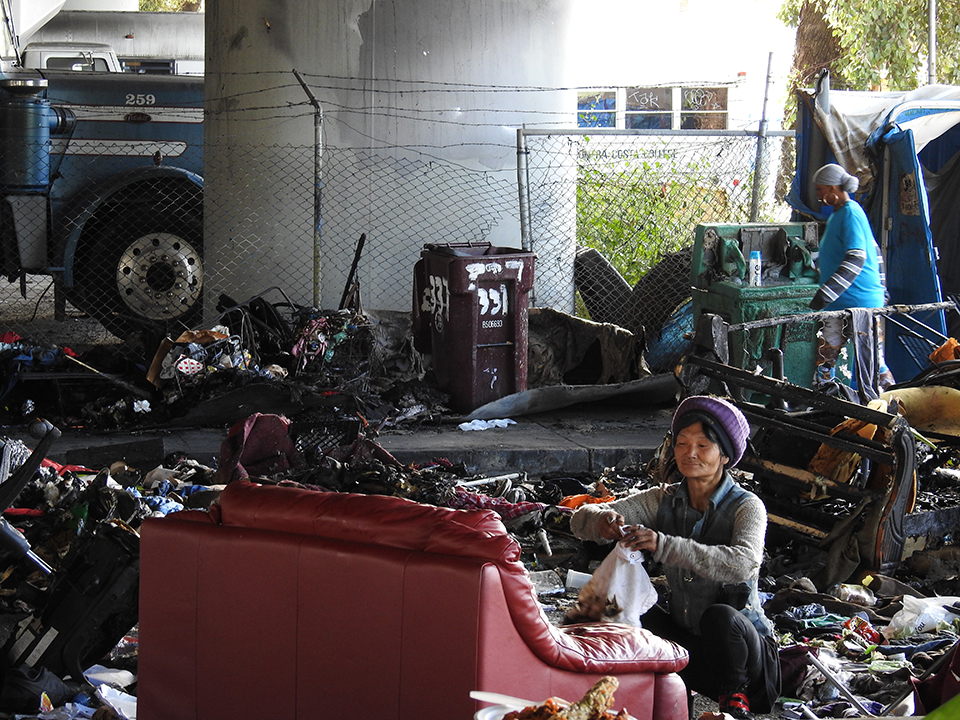 It also provides funds for a proposed outdoor navigation center that would be similar to the sanctioned camp, but with greater attention paid to security.
Schaaf said funds from Measure KK, a $600 million infrastructure and affordable housing bond passed by 82 percent of Oakland voters in November, could be used to acquire a building for a new shelter similar to the Henry Robinson Center at 559 16th St.

But the mayor's proposed budget provides only $250,000 more per year for homeless outreach, and so far has not allocated funds for a new homeless shelter. In a response to questions from the City Council, City Treasurer Katano Kasaine wrote that city staff will bring a a plan for those funds at the council meeting Tuesday.
"A lot of people felt that the $250,000 amount that she proposed was pretty insulting," Councilmember Rebecca Kaplan told Hoodline after today's press event. "It's not good enough to keep wasting money shoving people from one underpass to the next underpass," she said.

Kaplan added that the county is ready to offer assistance in operating a new homeless shelter, but the city needs to make a commitment to purchasing and operating it. Given rising housing costs, Kaplan said there's an urgent need to get more people off the streets immediately.