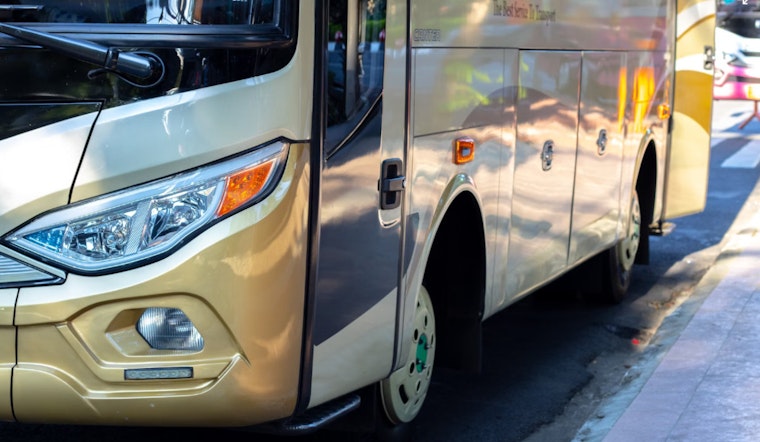 Published on September 22, 2023
Earlier today, a bus filled with 45 migrants, including 13 families and 23 children, from Colombia, Mexico, Peru, and Venezuela arrived at Union Station in downtown Los Angeles, making it the 15th such arrival since June 14. Governor Greg Abbott's Operation Lone Star has been orchestrating these trips, claiming that Texas border towns are overwhelmed by the influx of immigrants. Yet, it seems that the lives of those on board these buses are obscured by the contentious politics of immigration policy, as reported by Fox LA.
The Coalition for Humane Immigrant Rights (CHIRLA) and the L.A. Welcomes Collective fulfilled their mission to support and assist these asylum seekers as per Hoodline LA. Even amidst the tension between state governments, CHIRLA insisted that there is "plenty of sympathy & kindness" targeted at those who arrive in Los Angeles.
Despite the efforts of organizations like CHIRLA and the L.A. Welcomes Collective, challenges persist as the coordination between state officials remains lacking. Los Angeles Deputy Mayor of Communications, Zach Seidl, lamented the lack of cooperation, saying, "We have no idea who's going to be on the bus, how many people it is or what condition they're going to be in when they get here. Sometimes they haven't had any food, barely had enough water." As mentioned by Hoodline LA, Los Angeles Mayor Karen Bass echoes Seidl's concerns, further insisting that if Governor Abbott's actions were sincere, Texas officials would communicate and coordinate with Los Angeles authorities.
In the midst of political turmoil and an ever-evolving immigration landscape, Los Angeles, which declared itself a sanctuary city, as reported by Fox LA, continues to strive for inclusivity and support for these new arrivals.