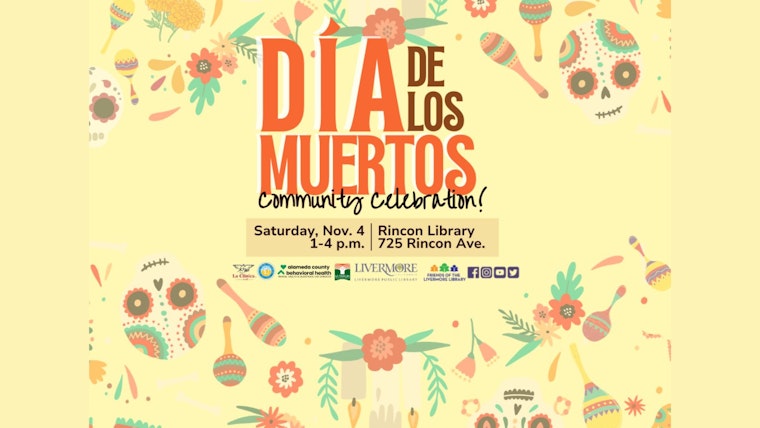 Published on September 30, 2023
On Saturday, November 4, the Livermore Public Library and La Familia will be hosting a community celebration in honor of Día de los Muertos—a time to remember and celebrate the lives of deceased loved ones—from 1 to 4 p.m. at the Rincon Library in Livermore, California. For those who may not be familiar with this vibrant holiday, it offers a unique perspective on the universal human experience of dealing with loss and embracing the memories of those who have passed away.
This free, all-ages event is fueled not only by the collaborative effort of the hosting organizations but also by the contributions of various groups ensuring a rich cultural experience for attendees. The celebration will begin its festivities with an Aztec dance performance by Danza Kalpulli Kiaketzalli, adding a vital connection to the heritage and traditions behind the holiday. As the day unfolds, the musical stylings of Cascada de Flores will provide further testament to the enduring spirit of Día de los Muertos, according to the City of Livermore news report.
Attendees are encouraged to bring offerings and pictures of departed loved ones to place on the community altar, which will be open for contributions starting at 12:30 p.m. Furthermore, there will be an array of crafts for kids to explore.