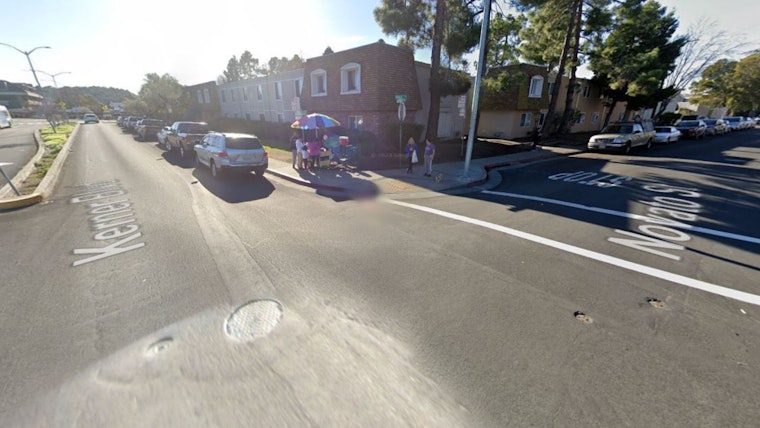 Published on September 17, 2023
An 18-year-old was stabbed near Novato Street in San Rafael yesterday. According to a tweet by the San Rafael Police Department (SRPD), the incident took place near Kerner Boulevard, just hours before the Guatemalan Independence Day gatherings were about to commence.
NOVATO STREET STABBING UNDER INVESTIGATION:

The San Rafael Police Department is investigating a stabbing that happened on Novato Street near Kerner Boulevard. An 18-year-old victim had been stabbed several times and was taken to a local hospital with life-threatening injuries.… pic.twitter.com/vyim4dkhms

— San Rafael Police Department (@SanRafaelPolice) September 17, 2023
The SRPD dispatchers received multiple 9-1-1 calls from witnesses around 5:30 PM, reporting a violent altercation taking place in the vicinity of an apartment complex. Officers arrived at the scene shortly after, finding the young male victim suffering from numerous stab wounds. The San Rafael Fire Department paramedics quickly attended to the victim and transported him to a local hospital, where he is currently being treated for critical, life-threatening injuries.
Investigators, determined to bring the culprits to justice, are hard at work tracing leads and seeking answers. An alleged physical fight between the victim and two unidentified suspects was mentioned by witnesses, seeming to be the trigger for the gruesome stabbing. However, many details remain uncertain or undisclosed. The SRPD has initiated a thorough investigation into the incident, aiming to decipher the motivations behind this savage act and identify the suspects involved. The incident does not appear to be related, in any way, to the Guatemalan Independence Day celebrations later in the day, as emphasized by the SRPD.