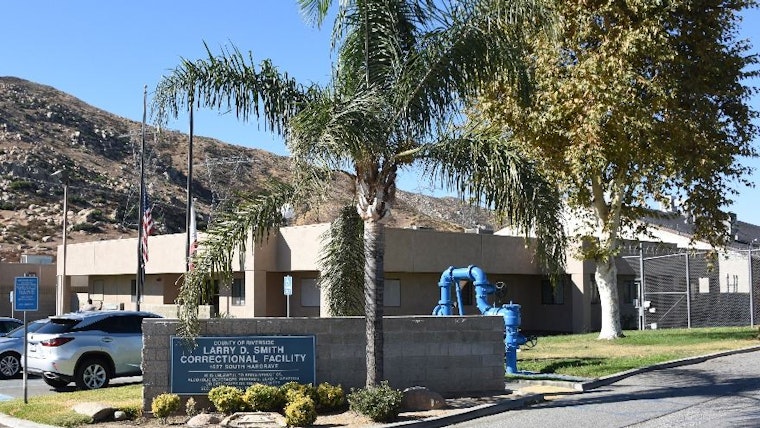 Published on September 18, 2023
Earlier today, Jorge Oceguera-Rocha, a 25-year-old Riverside County correctional deputy, was charged with drug and gun offenses following a traffic stop that unveiled more than 44 pounds of drugs and a firearm in his possession according to KTLA. Oceguera-Rocha, a Banning resident, was pulled over on the 10 Freeway at County Line Road in Calimesa, and booked into the Cois Byrd Detention Center, with a staggering $1 million bail.
Oceguera-Rocha faces charges of possession of narcotics, transportation of narcotics, and possession of a firearm while in possession of narcotics. Having worked for the Riverside County Sheriff's Department since 2019, he resigned from his role as a deputy at the Larry D. Smith Correctional Facility in lieu of being terminated reported the Desert Sun. The incident calls into question the integrity of the corrections bureau and challenges the trust within the community.
Former sheriff's Capt. Michael Lujan, who once challenged incumbent Sheriff Chad Bianco in the 2022 re-election bid, deemed the amount of narcotics and access to county jails a possible link to a larger trafficking operation. He urged the department to commit to thoroughly investigating the case within its corrections bureau to determine if Oceguera-Rocha was smuggling drugs into jail facilities or selling to inmates, coworkers, or the public as the Desert Sun detailed.
Further adding to the department's woes, Oceguera-Rocha's arrest comes on the heels of other correctional deputies facing arrests and charges of their own. Christian Heidecker, 32, was arrested and accused of extorting women on the county's monitored release program for sex, while another deputy, Brent Bishop Turnwall, was arrested for possession of and being under the influence of drugs inside a county jail according to the Desert Sun.