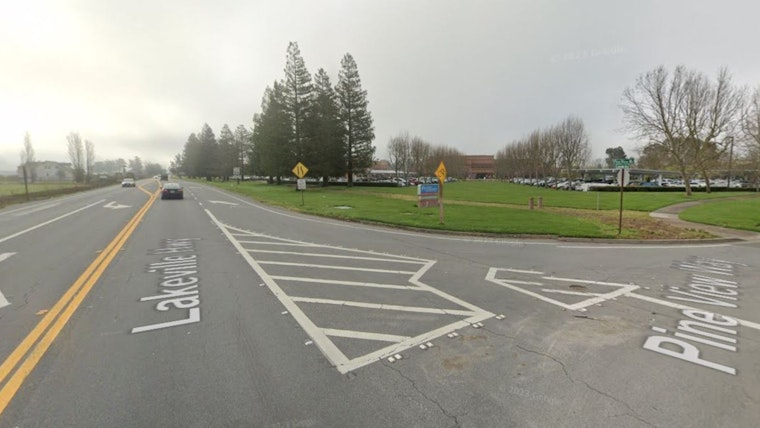 Published on September 19, 2023
Earlier today, an incident took place with the collision of two vehicles resulting in injuries and an arrest for driving under the influence located on Lakeville Highway, east of Pine View Way in Petaluma.
According to the Petaluma Police Department, Ian Streebel, a 32-year-old resident of Santa Rosa, lost control of his Chevy truck and swerved into oncoming traffic, resulting in a broadside collision with a green Kia Soul. Among the wreckage, the sobering reality set in that four lives were now affected by one person's careless disregard for the safety of others.
Streebel as well as the three occupants of the Kia were promptly transported to a nearby hospital for treatment and further evaluation, with injuries ranging from minor to moderate. As the investigation unfolded, officers discovered suspected prescription medications within Streebel's vehicle, which quickly offered clues to the disastrous chain of events that led to the collision.
During the course of their inquiry, investigators determined that Streebel was driving under the influence of narcotics at the time of the accident. He was subsequently arrested for felony DUI with injury and medically cleared at the hospital before being transported to the Sonoma County Jail for booking. Lakeville Highway was closed in both directions for approximately an hour and a half following the collision.
The police department is seeking eyewitnesses to provide additional information and context to the harrowing incident. If you or anyone you know has witnessed the collision on Lakeville Highway in Petaluma, please contact investigating officer Brandon Haug at 707-781-1220. Those seeking further information may direct media inquiries to Lieutenant Jeremy Walsh at [email protected] or via phone at 707-778-4372, referencing PPD Case 23-4153.